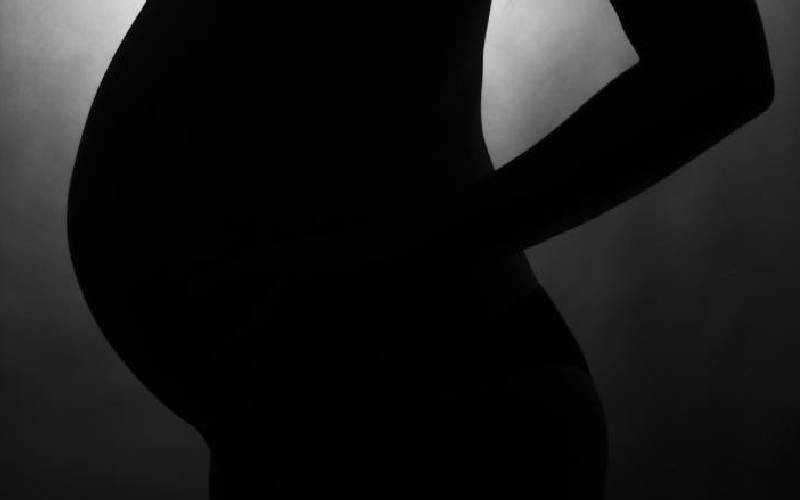 The scorching sun is unforgiving as one negotiates through the dusty footpaths in Baringo County.
The impact of climate change is so enormous majority of people in its Arid and Semi-Arid Lands (Asal) have been left emaciated by the scarcity of water and food.
The phenomenon is not only hurting food security but caused massive displacement of families and compounding the reproductive health challenges in the region.
Climate change and land degradation have led to rise in water tables in lakes thus destabilizing families adjacent to water bodies. The ripple-effects include rise in cases of school dropouts, teenage pregnancies and early marriages among other social challenges.
In this region, teenagers eke out a living cutting Mathenge trees (Prosodies) for burning charcoal, a must-do source of income, after rising water levels in Lake Baringo and Bogoria interrupted economic activities.
Girls are the most vulnerable as teenagers gamble with unprotected sex in exchange of basic needs.
The 'predators' prey on them in displacement camps, while those in host families are exposed to gender-based violence, causing a rise in teen pregnancy, according to health officials.
Martha* regrets giving birth at a tender age and now depends on her mother to support her baby.
The 14 -year- old was coaxed into unprotected sex after being lured using body lotion, resulting in pregnancy.
An uncle had taken Martha in alongside her younger sister after their family was displaced by the rising waters at Ng'ambo village, on the shores of Lake Bogoria in 2018.
The floods swept her family's one care farm, 20 sheep, poultry and her households.
Beatrice*, her mother, had been contracted to grow maize seed by Kenya Seeds Company (KSC) and would harvest between 40 and 50 bags but "the floods left me a beggar," she says.
She thus could hardly afford fending for 11 children from subsistence farming and was forced to hand them over them to a relative.
Martha recalls how "I allowed the man in as he had become a nuisance, but little did I know he would sexually abuse and impregnate me."
News of her pregnancy shattered her mother who says "it pains me because a man offered my daughter body lotion, because she did not have it. I was tormented, and almost got into depression because she is too young to raise a baby."
Beatrice reckons were it not been for floods, her daughter would not have gotten pregnant as "she wouldn't have been swayed into having sex."
Another teen, Mildred* who lived at the camp for displaced families, also gave birth after sitting her Kenya Certificate of Primary Education (KCPE) exams last year.
"I had sex with a man who provided me with anything I wanted, including money," recalls the 16-year-old mother of a nine month old.
Mildred later married the man with promises of paying for her education.
But his casual jobs like weeding, watering farms at the Perkerra Irrigation Scheme, and burning charcoal cannot raise money for her schooling and "now, I have no alternative, but to persevere challenges of an early marriage."
There is also Brenda* who was impregnated by a charcoal burner whom she met in the forest while burning charcoal.
The man promised to marry the 14-year-old, but after giving birth, he fled the camp and married another woman in Turkana County.
Brenda opted to stay and take care of her mother at the camp even though "marriage was an option since raising a child at the camp is a hard."
The story of these girls is repeated around the camp where men offer to construct homes for displaced families in exchange for sex which results in teen pregnancies.
Blame it on abject poverty and resultant malnutrition and one father said he has helplessly "watched my daughter's health deteriorate yet she is carrying a pregnancy. Sometimes she takes porridge without sugar before heading to school, other times she sleeps on an empty stomach."
Baringo South Health Coordinator, Richard Tuitoek recalls how "before the floods, we had low cases of teenage pregnancies, but with rising lake waters the cases have continued growing."
Some 1,000 households were affected by the surging of Lake Baringo, says Lake Baringo warden, Jackson Komen.
Waters at Lake Baringo have increased from 236 square kilometers to 278 square kilometers, while Bogoria rose from 34 to 45 kilometers square.
Apart from farming, geysers at Lake Bogoria also attracted tourists, with poultry keeping having been a key income generating venture as tourists would use the geysers to boil eggs.
Booming businesses are now a shell and Everline Lolgisoi, the Baringo Sub County reproductive health coordinator notes that "poverty has pre-exposed teens to 'predators' including easily available boda operators who offer free rides to school in exchange of sex.
"Food and sanitary towels are also 'gold' in the village," says Lolgisoi. "Anyone dishing them enjoy free sex from vulnerable girls."
In the past three years, the sub-county has recorded a gradual increase in teen pregnancies attributed to the surging of the lake that has left families languishing in poverty.
As per data, a total of 6, 358 of teen pregnancies have been reported in Baringo South Sub-County, from 2020 to 2022.
Out of the total teenage cases, at least 301 were girls from the age bracket of 10 to 14 years, while 2,878 were those between 15 and 19 years.
Marigat, the data indicates, leads in cases, with a total of 2,280 teen pregnancy, Mochongoi has 499, while Ilchamus recorded 181 cases.
Marigat also has the highest number of youngest teenagers aged between 10 to 14 years, with 222 cases, while Ilchamus, Mochongoi, and Mukutani had 42, 28, and 9 cases each.
Apart from teen pregnancies, teenagers have also been pre-exposed to gender-based violence, with at least 33 cases reported from January last year.
In response, Rotich say with support of community health volunteers, the department of health has organized school visits where teen girls are taken through talks on safe sex, and behavior change.
"Girls who have given birth are also taken through guidance and counseling and encouraged to go back to school," says Rotich.
Nationally, one in five teen girls in Kenya is pregnant, ranking the country as the third highest in teenage pregnancies globally, according to the Ministry of Health.
Teenagers also represent 21 percent of ANC visits, and 53 percent of all sexual gender-based violence cases.
As per the ministry's report released this year, at least 42 percent of SGBV cases were among adolescents aged 10 and 19 years.
Related Topics