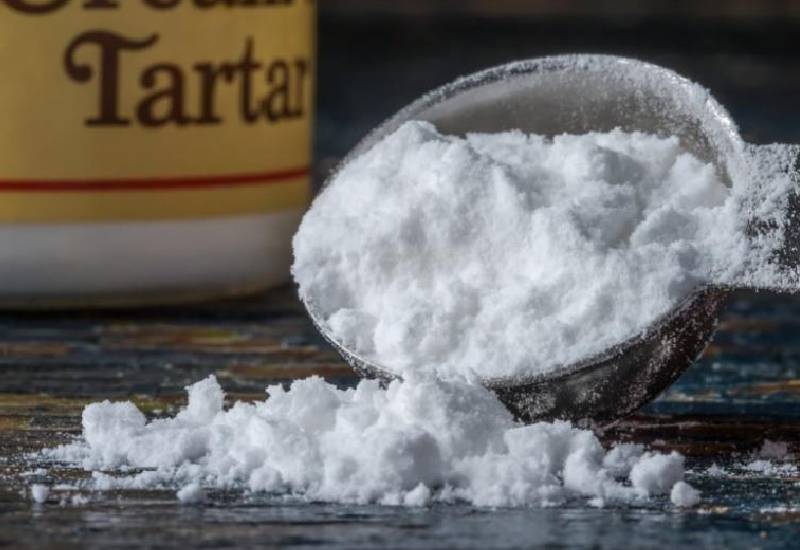 This is truly a mysterious ingredient that should be in every pantry. Cream of tartar, a dry white powder, is tartaric an acid by-product of wine making found at the bottom of the wine barrels. A touch of cream of tartar makes a huge difference when baking and cooking.
It is used as a leavening agent (what makes baked stuff puff up). A pinch or small quantity added to boiling vegetables helps retain their bright colour. In whipped cream, it prevents the cream from flopping by stabilising it. It also stabilises egg whites when whisking them and prevents sugar from crystalising.
For cleaning: Combined with water, lemon juice or vinegar, it makes for a good and effective, non-toxic household cleaner for polishing metal, stainless steel and porcelain sinks, bath tubs, copper and toilet bowls.
Long bake meringue cookies: Pre-heat oven 350 degrees C. Line a baking tray with wax or foil paper. Beat egg whites and salt until fluffy. Gradually add sugar until whites form stiff peaks. Fold in chocolate chips/grated chocolate and vanilla essence, peanuts then spoon onto lined baking tray, place in the oven, turn oven off immediately and leave for 6-7 hours or longer. Remove from the oven when ready and enjoy. Cream of tartar is available in most supermarkets and shops.