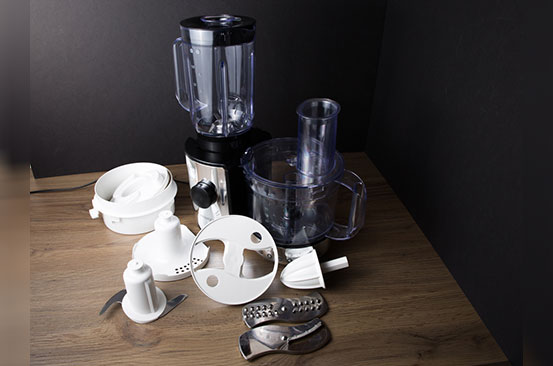 I call it the Rolls Royce of all kitchen gadgets; a versatile appliance that chops, shreds, slices, grinds and purees with ease. There are many brands and types; the one thing they all have in common is they all have three main components, a motor, the base of the machine, a hard, food-safe transparent bowl for mixing, blending, chopping, shredding, grinding, slicing, and pureeing your ingredients and the lid with a tube, which is used as a plunger.
You simply drop food into the tube and use the plunger to pass through the desired process. The processor, having various uses, has several blade attachments. A processor will come with at least five discs to accomplish the desired processes; of chopping, shredding, slicing, grinding and pureeing by just changing to the desired blade.
Food processors come in different sizes -- large, medium and small -- yielding in various cups. Large will yield 9-13 cups, medium will yield 5-7 cups and small yields 2-5 cups.