Home
/
Habits of healthy individuals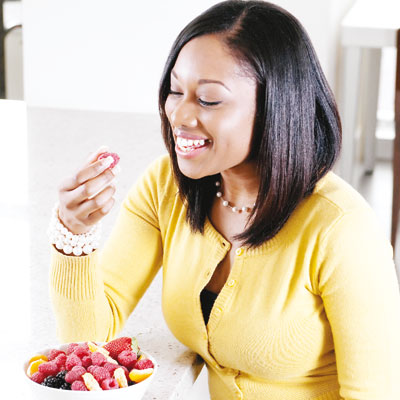 Do you sometimes feel as if your heart is weighed down by over indulgence — too much eating, drinking and shopping?
With the fast pace of today's life, it is easy to act impulsively, but such behaviour only serves us in the short term.
How we feel about our body, our lifestyle and spending habits play a huge role in our overall happiness and sense of well-being. The following habits can help you create and sustain a balanced lifestyle.
Be thankful
Begin your day in a healthy way, as it will impact the rest of the day. One way to enjoy your morning is to begin by appreciating all the good things you have such as the good health, the house you live in, the people you share your life with and the job you are preparing to go to.
Then create a satisfying breakfast that will give you energy until your next meal.
Take the time to sit and enjoy three balanced meals a day. It is beneficial to be mindful of the portions and types of food we plan to eat. The three meals should contain foods that will help you feel good and have a great day.
Try to eliminate eating on the go because it makes you lose out on the pleasure and satisfaction of a sit-down meal. A fast meal does not also allow your mind to register that you have eaten.
Don't judge
Eating a little bit at a time does not feel like much, and you may find you have eaten more than you think. If you must snack, carry healthy snacks to tame your hunger until your next meal.
Do not judge yourself or others for eating habits. There is no perfect way to eat and when we realise this, we are less inclined to judge others and ourselves.
When you have those days where you eat a little too much, don't eat enough or eat a meal so fast you don't fully enjoy the experience, accept those days for what they are — opportunities for growth.
Don't continue to think about something you wish you had done differently in the past, know that you will be faced with a similar situation in future and you will make a different choice, then let it go.
Exercise three to four times a week to give your body the energy it needs. It could be going to the gym, swimming, attending an exercise class or going for a walk in the morning or in the evening. Do not become a slave to strict exercise regimes and diet plans that only leave you feeling disappointed when you can't keep up.
Positive affirmations
If you manipulate your lifestyle to create an ideal weight, it will be difficult to maintain as your body changes and ages. Eat healthy food because it is good for your body in the short and long term. Your shape and weight will naturally follow. You may even find that not working out to look a certain way but to be happy gives you more motivation.
Have faith in what you are yet to see. Trust that eating fruit and vegetables and taking regular exercise will help your body in the long term. Don't be disheartened or be tempted to unravel healthy habits you've put in place. Create positive affirmations of how you are becoming fitter, healthier and happier day by day. Don't waste one more day not appreciating yourself because your body is one of the most amazing gifts you have. Appreciate it for what it allows you to do.
Related Topics