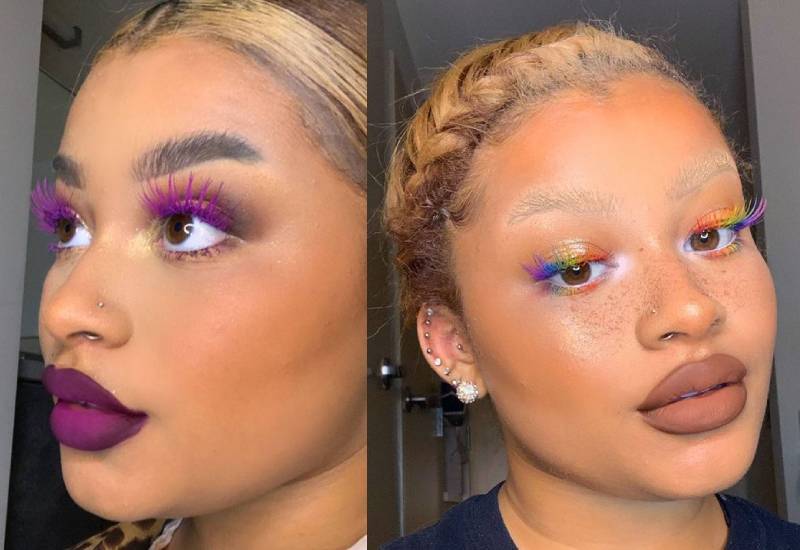 False lashes are not for everyone. But when the time comes for full, long and voluminous eyelashes, it is hard to miss out on all the fun.
And now more than ever colouring a few lashes to match your lippie or just for that dramatic effect is so in. It is now cool to have hints of sunny orange, vibrant royal blue or rainbow colours on your lashes.
Here is how you can get this done like the pros:
Pick a color, preferably a popping one then use eyeliner to shade a few hairs to create a stripe like effect. If you can't find the shade you want, add a water activated pigment in your color of choice to a clear eyeliner. Mix well and apply.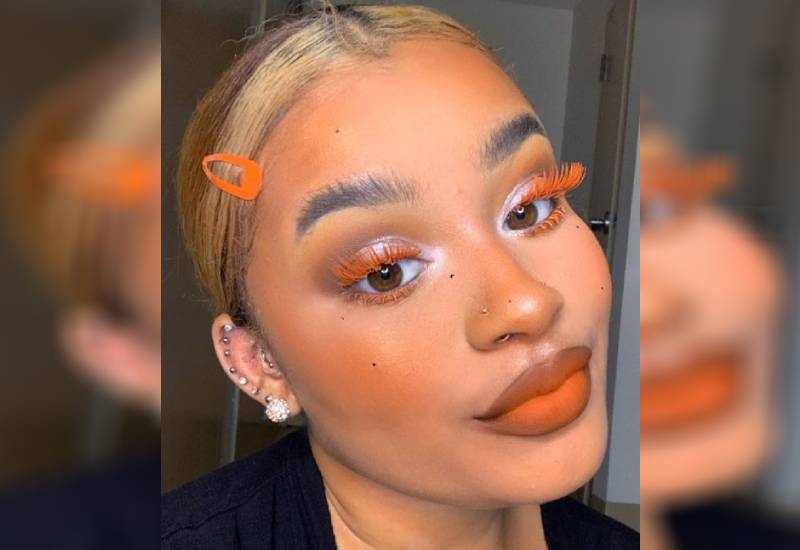 An easier alternative is to use liquid lipstick. This will help you match the color on your lips and lashes perfectly if this is the look you want to go for.
For an even easier method, use your favorite eyeshadow to coat the lashes. You may want to repeat the process several times to get the color intensity you wish for.
If this sounds like a tad too much to do, there is the option of colored lashes that already come in a wide range of shades all you have to do is apply them.
But before you get too excited it is important to note that it is not advisable to use makeup meant for lips on the eyes. Not all pigments approved to be used on the mouth are safe for the eyes. And when recreating this killer look, only do so on false lashes.
If you don't want to use falsies, your best option is a colored mascara that makes the whole process much easier and quicker.
Related Topics