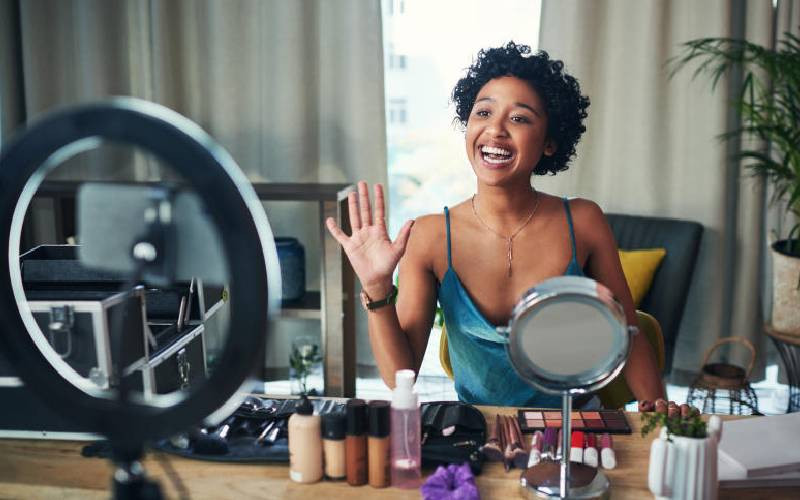 The Capital Markets Authority (CMA) is considering a raft of regulations to govern the use of influencers, particularly by intermediaries, to boost uptake of products.
The decision has been informed by a surge in the use of social media to target retail investors.
While the regulator notes how important social media is to the growth of capital markets, it has also raised concern on the use of celebrities.
One way that CMA is considering is licensing influencers.
Concern on the use of influencers – who in capital market lingo are known as finfluencers – has been raised as well by the International Organisation of Securities Commission (Iosco), which Kenya ascribes to.
In the just released Draft Capital Markets Soundness Report for the fourth quarter of 2022, CMA documents the concerns raised by Iosco on the use of influencers.
The report contains a tool kit released by Iosco on how jurisdictions can tame the use of social media in capital markets.
"The management of market intermediaries assumes responsibility for the accuracy of the information provided to potential investors on behalf of the firm, including those provided via various social media channels, including influencers, and the timely disclosure of necessary information regarding potential risks and conflicts of interest to avoid potential financial consumer harm," reads the Iosco tool kit.
In the soundness report themed Digitalisation in the Capital Markets Authority (Kenya), CMA details how it seeks to customise some policy measures proposed by Iosco in relation to social media marketing of products by intermediaries.
"Licensees utilising online marketing will be encouraged to adopt measures to minimise investment harm to retail investors when offering their products and services through digital platforms," says CMA in the report.
This, it adds, will be done in addition to the existing Capital Markets (Business Conduct), Regulations for market intermediaries.
"This will be guided by the Iosco toolkit, where applicable."
However, CMA says there will be need to provide for some rules to govern influencer marketing especially when they provide financial advice without an appropriate licence.
"This is an area of growing concern especially the use of celebrity advertising via social media platforms," CMA notes in the report.
The use of influencers by intermediaries has been on the rise amid increased campaigns by market stakeholders to increase uptake of various products by retail investors.
Combined with the use of mobile money, retail investors are now more reachable than before.
Iosco notes that influencer marketing is the most common means of advertising financial products and services and is expected to experience the highest growth as a marketing tool.
"Iosco members noted that one challenge with influencer marketing is that they only had jurisdiction over market intermediaries and their associates, but not over influencers," reads the report.
"Additionally, remuneration structures of influencers are not transparent and there is a risk that they are not familiar with the applicable legislation despite enabling access of information on finance and investing."
While the use of influencers is catching up in Kenya, other jurisdictions have regulations in place to dictate how this is done.
In November 2022, Competition and Markets Authority (United Kingdom) released guidelines on the use of brands and influencers on paid promotions.
This was done in partnership with the country's Advertising Standards Authority that roped in content creators and social media companies.
"The CMA's guide reminds content creators that misleading customers through hidden adverts could be in breach of consumer protection law and that people should be able to recognise an advert as soon as they view it," say the guidelines published by Internet Advertising Bureau, UK.
"This includes when influencers are paid to post, when they receive gifts and when they post on behalf of a brand they own or are employed by."
This will entail clearly displaying that the content is a paid partnership, paid endorsement with clear hashtags such as #Ad or #Advert and not ambiguous terms such as #gift or #spon.
The blind use of influencers led to famed reality television star Kim Kardashian being fined $1.26 million (Sh151.2 million) by the United States Securities and Exchange Commission.
In a press release dated October 3, 2022, the commission revealed that a social media influencer had agreed to pay the amount after she promoted a crypto asset security sold by EthereumMax without disclosing the payment she received in exchange.
In short, she was paid to push the crypto and did not disclose to her followers the same.
This led to the State of California issuing an investor alert.
"While there is nothing new about marketers paying for celebrity endorsements, what is different is that such breezy and hyper-emotional endorsements are being made in what is otherwise a very regulated industry with stringent rules about performance claims and disclosure of potential conflicts of interest," read an investor alert issued by the US state.
Related Topics