Home
/
Achieving Woman
Dr. Ngozi Okonjo-Iweala: WTO's first woman, first African Director General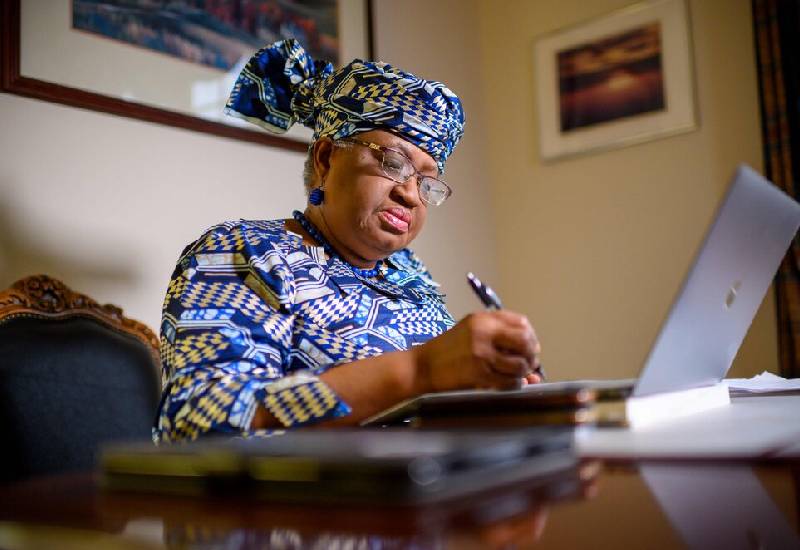 The World Trade Organization (WTO) on Monday February 16 selected Dr. Ngozi Okonjo-Iweala to be its next Director General.
Dr. Okonjo-Iweala's selection makes him the first woman and the first African to serve as the leader of the international trade body.
The Nigerian economist and former Nigeria finance minister will assume the post on March 1 for a renewable term set to go through August 31, 2025.
Dr. Okonjo-Iweala who has a background in international development, and was at one point the managing director of the World Bank.
She holds dual citizenship in Nigeria and the US. A mother of four, she is married to Dr. Ikemba Iweala, a Nigerian neurosurgeon.
The 66-year-old, born in Ogwashi-Ukwu, Delta State, Nigeria, has a PhD in regional economics and development from Massachusetts Institute of Technology and she is also a Harvard University alumni.
She sits on the boards of Standard Chartered Bank, Twitter, Global Alliance for Vaccines and Imunization, among others.
Speaking after her selection, Dr. Okonjo-Iweala said that she was honoured to be selected and she will work with the organization's 164 member countries to address health issues brought about by the COVID-19 pandemic.
"A strong WTO is vital if we are to recover fully and rapidly from the devastation wrought by the COVID-19 pandemic," she said in an acceptance speech given via a video link. "Our organization faces a great many challenges but working together we can collectively make the WTO stronger, more agile and better adapted to the realities of today."
Dr. Okonjo-Iweala struck hope that her leadership could help address WTO challenges that have hobbled the organization in recent years including failure to adequately handle the increased friction between economic superpowers China and the United States.
Take a quick survey and help us improve our website
Take a survey
She also acknowledged the need to advance new trade negotiations, and to adequately police unfair economic behaviuor.
"It's been a long and tough road, full of uncertainty, but now it's the dawn of a new day and the real work can begin," she said. "The challenges facing WTO are numerous and tricky, but they are not insurmountable."
In her first news conference with reporters on Monday, Dr. Okonjo-Iweala said that her priorities will include working alongside other international bodies to come up with lasting solutions in response to pandemics, and digital trade.
Dr. Okonjo-Iweala was appointed in a consensus by the WTO General Council, made up of representatives from all the member countries, with no member objecting to the choice.
Related Topics