Meet Jane Mumbi Kiano, former chair of Maendeleo Ya Wanawake Organisation
Achieving Woman By
Anne Kanake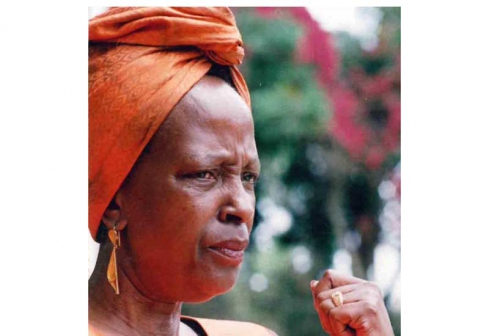 ALSO READ: Achieving woman: Yvette Bonareri drafts law to compel children to care for parents
If you were born in the 60s, 70s or 80s then you know how influential and fiery the Maendeleo ya Wanawake Organisation was. The organisation that changed the lives of women across the country advocated for their rights and facilitated financial strengthening of many disadvantaged women in Kenya. At the helm of that organisation sat Mrs Jane Mumbi Kiano, wife of renowned politician Julius Gikonyo Kiano.
Jane was born in Tumutumu 73 years ago. She attended Tumutumu Primary School and eventually trained as a P3 teacher. Jane taught for a few years after which she resigned from her teaching job to work at the Pan Africa Hotel as an assistant house keeper. It was while she was working at the hotel that she met her famous politician husband. In 1966, in a wedding attended by over one thousand people including the late John Michuki and Kenneth Matiba, Jane and Julius Kiano wedded at the Murang'a Country Club.
In 1971, Mrs Jane Mumbi Kiano took over leadership at the Maendeleo Ya Wanawake Organisation. During her tenure at the organisation Jane is credited with numerous achievements. She oversaw the construction and completion of the Maendeleo House which housed the outfit as well as other offices. Jane also led a call for the adoption of a national dress in her efforts to fight tribalism and unify the country. Jane led numerous calls for the government to introduce sex education in the country's education system due to rising teenage pregnancies in the country in the 70's and 80's. A strong believer in the union of marriage, Jane urged the girls she mentored not to wear miniskirts since the attires left them vulnerable and indecently exposed them to the world.
Besides being the chair of the Maendeleo ya Wanawake Organisation, Jane was also the Vice-president of the National Council of Women, a committee member of the Child Welfare Society of Kenya and a former commissioner at the National Cohesion and Integration Commission. She was also the vice-president of Associated Country Women of the World for the East, West and Central Africa in 1972.
In 1984, after serving in the Maendeleo Ya Wanawake Organisation for more than a decade, Jane stepped down from her position to pave way for new leadership. She left behind a legacy of changing lives and transforming households in Kenya. In recognition of her work, she was awarded the Pan African Mercury Gold Award. Jane, a mother of two and widow of the late Julius Gikonyo Kiano, leads a quiet life away from the spotlight. Her contribution to the society especially through the Maendeleo Ya Wanawake Organisation will never be forgotten.