Mirror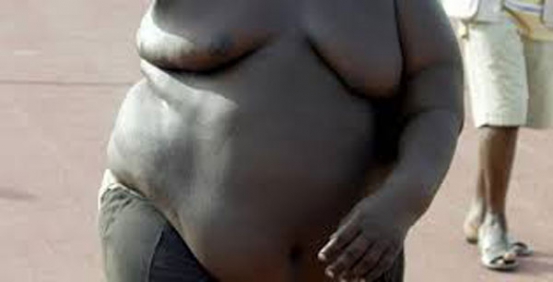 The idea people can be fat but fit and at no greater risk of heart disease or cancer is a myth, according to new research.
ALSO READ: Caramelised pork recipe
A study of more than 1.3 million young men followed into middle age found the fittest obese individuals were 30% more likely to die prematurely.
This was compared to normal size counterparts who did little or no exercise and performed worse on bicycle exercises.
Scientists say the findings, published in the International Journal of Epidemiology, dismiss the concept of 'fat but fit' and show being slim is the most important thing for teenagers' long term health.
Professor Peter Nordstrom, of Umea University, Sweden, said they challenge the currently held idea "obese individuals can fully compensate mortality risk by being physically fit."
Three years ago a study of 43,000 Americans suggested people can be obese yet physically healthy and fit and at no greater risk of a potentially fatal illness than normal weight people.
The US researchers said the key was being "metabolically fit", meaning no high blood pressure, cholesterol or raised blood sugar, and exercising.
Looking at the data they found that being overweight per se did not pose a big health risk.
ALSO READ: Four health benefits of reducing your sugar intake
More than a third of the participants were obese, and of these 18,500, half were assessed as metabolically healthy after a physical examination and lab tests.
Prof Nordstrom said: "Several studies have supported the concept that 'fat but fit' is a benign condition."
His new study, the largest of its kind, was based on 18 year old Swedish military conscripts whose aerobic fitness was tested by asking them to cycle until they had to stop due to fatigue. They were then followed into middle age, for an average of 29 years.
Prof Nordstrom said: "Unfit normal-weight individuals had 30% lower risk of death from any cause than did fit obese individuals."
He added: "Low aerobic fitness in late adolescence is associated with an increased risk of early death. Furthermore, the risk of early death was higher in fit obese individuals than in unfit normal-weight individuals."
In contrast to previous studies which used fitness data gathered between the ages of 25 and 80 years, the present study was based on fitness data collected in late adolescence, which may explain to some extent the discrepancy in results.
But Prof Nordstrom said his researchers also found also associations between aerobic fitness and all causes of deaths, including heart disease and cancer.
ALSO READ: Ingredient of the week: Brown rice
Also, some studies reporting no additional risk for 'fat but fit' individuals have evaluated self-selected cohorts of well-educated people.
Moreover, the number of his participants exceeds that of the combined cohorts of past studies, resulting in a "very high statistical power".
Prof Nordstrom said: "These results suggest low BMI (body mass index) early in life is more important than high physical fitness, with regard to reducing the risk of early death."
Overall, men men in the highest fifth of aerobic fitness had a 48 per cent lower risk of death from any cause compared with those in the lowest fifth. Stronger associations were observed for deaths related to suicide and abuse of drink and drugs.
Unexpectedly, the authors also noted a strong association between low aerobic fitness and deaths related to trauma. Prof Nordstrom said: "We could only speculate, but genetic factors could have influenced these associations given that aerobic fitness is under strong genetic control."