Silas Nyanchwani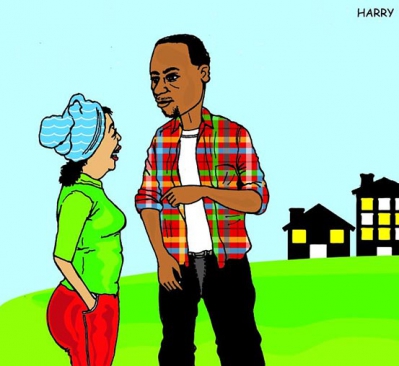 You hate women who flirt with you, glow in the flattery you shower them, only to end up telling you that they are in a relationship. You hate it, because nothing drives you mad than the discovery that a woman has 'friendzoned' you and she is using it to build her self-esteem.
ALSO READ: Sexual assault: Producer Detail charged with raping five women
As the joke goes, there are men who feed the cow, and there are those who milk it. Friendzoned guys are the classic feeders of cows but never taste the milk in the long run.
Your beautiful neighbour has been doing that, leading you on, only to drop a bombshell on you in the face. And to add salt and pepper to injury, she tries to pacify you by trying to hook you up with her obnoxious single friend. That is insulting.
You are mad at her. To make matters worse, your neighbour has been flirting with your friend, no element of guilty whatsoever. You know well, she is playing nice to him to buy you more time to know each of her friends.
Her friend is not exactly obnoxious. But you are not interested in her at all. But her friend has done a terrific thing of being herself; no annoying affectations, no trying too hard to impress.
By her age, she is tired of playing games. She is down to specifics, it is either you like her or not.
Now you have to make a decision. From experience, a woman who loves her man, expecting a proposal and wedding but still flirting is a dangerous one. Do you still pursue her, or take up the friend and get over her.
Her friend is perfectly fine. She is a woman who drinks whisky and smokes but has the intellectual verve to sustain a conversation for three straight hours.
ALSO READ: Bookseller provides ladies with free sanitary pads in Nairobi's CBD
When you get home from a night out, you both go to your houses, no surprise good ending against your wishes. Your neighbour has suddenly adopted a business like attitude, she is sending a very serious message, may be to correct the wrong signal she has been sending all along.
Anyway, you swallow your pain; take it on the chin as the man. But the aftermath of such encounters can leave a sour taste in your mouth. How do you relate afterwards?
Certainly, you can go back into flirting and pretend that everything is all right. No dinners or night outs. Somehow, women tend to have this notion that there is such a thing as friends without benefits.
Save for men who are wimps, adolescent or with low libido issues, it is not practical that you can be friends with a woman without any sexual expectations. It never works that way.
Two days later, you bump into her in the corridor, and after exchanging pleasantries, she asks you how is the going with her friend.
"Do you like her?" She shamelessly asks you.
"She is an interesting person, but I was more into you, so it is kinda tricky for me getting over you".
"Really?" she asks, smiling. Is she flirting again? That smile. Or may be, it is your brain.
ALSO READ: Activist Stella Nyanzi announces run for Kampala MP
@nyanchwani
Silas Nyanchwani