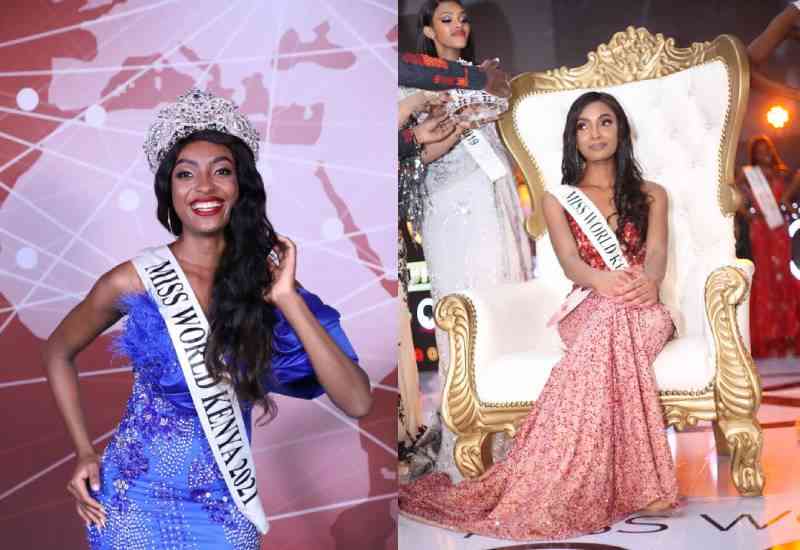 The outgoing Miss World Kenya Sharon Obara has carried her crown with poise and elegance throughout her reign.
As she paves way for a new queen, Sharon has achieved quite a lot in her time as Miss World Kenya.
Sharon took over last year from Wavinya Maria, who held the crown for two years. The lass, who holds a Degree in Psychology, described this as a defining moment for her.
"It took time to internalise, it was a feeling of mixed emotions. I adapted to all of this eventually and I am happy with the outcome," said Sharon.
"It is funny how different commercial modelling is compared to beauty pageantry. While being a crown holder is a full-time job, I used to be a freelancer as a commercial model where I worked with different brands as well as ushering various events," she said.
Interestingly enough, Sharon tried her hand at the pageantry in 2019 and shared a boot camp with her predecessor Wavinya, but did not make the cut.
She has had the pleasure of working closely with former beauty queens who have guided and mentored her throughout her journey.
"I respect and commend everyone who has been a title holder before and hope to follow in their footsteps to make this country proud," she said.
On the international stage, Sharon represented the country in Puerto Rico twice following a rise in Covid-19 infections when she initially travelled to the country in November last year.
"I gave my best and I clinched that position mostly because I was placed as a finalist in the Beauty with a Purpose category. I made it to the final six. To me, that is a major win," she said.
Being a trained psychologist, her Beauty with a Purpose project was destigmatising access to mental health care in Kenya.
"Mental health care affects people everywhere. I am passionate about it. Since the pandemic struck, many people have had issues with their mental health due to obvious reasons like job loss and losing people from the virus," she said.
Sharon will hand over the crown to the incoming queen on December 10.
Related Topics