Home
/
Investments
Real estate investment advice for every age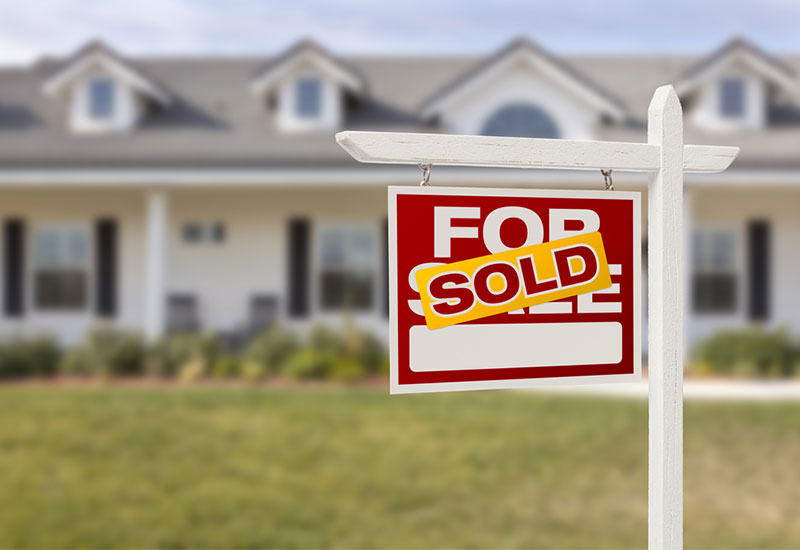 Investing in real estate has been one of those investment avenues that people opt for when they are much older. Women rarely invest in real estate but the women below have put their money in it and they shared what they learnt and now know when it comes to investing in real estate.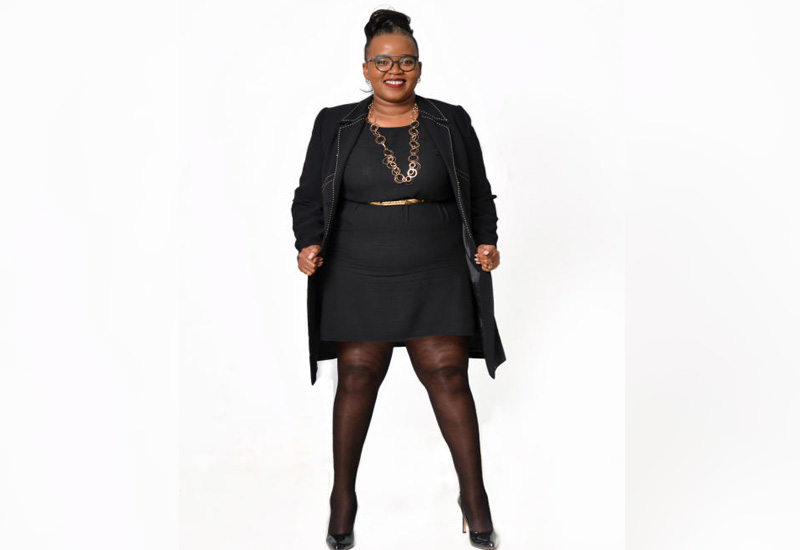 Violette Riungu, 40s
Communication Consultant
"The moment you start working is the best time for anyone to start thinking of investing in real estate. By the time I was in my 20s, my parents who had also invested in real estate convinced me into doing what they did in their 20s. Being a firstborn in a typical African home you kind of recycle what you have seen your parents do. So I started saving towards owning something the day I started earning.
I, however, got into investing in my mid-30s after being sure I had raked in enough to get me started. During that time, I also learnt about money and investments, especially from experienced people. The starting point of any good investment is asking questions to the relevant people like investment bankers, real estate investors, and real estate experts who are willing to divulge information.
Investing in real estate, especially a home is a culmination of a lot of things. It is the finishing of the house, the furniture even to the little décor you incorporate in your space. Owning the house is the cake and the interior is the icing on it.
I have also invested with a group of my friends who wanted to do something together and work towards a common goal. Investing as a group keeps you in check and allows you to share the burden if any. Even when you know better, there could be times when you could be duped.
As you get older, you begin to understand that land or a "plot" means nothing if you do not give value to it. As soon as you buy real estate you realise that you need to put more into it for it to start bringing in reasonable returns. The question I always ask myself when investing is, "can I invest in it further for it to get me higher returns"? If it is a house, do you choose to rent it with or without furnishing? If it is land, can you lease it, do you do small scale farming or do you put up a greenhouse on it? Another critical question I often ask is "what are the long-term saving instruments that can give good returns and are not tedious"? Your investment should work independently to bring you more income.
The dynamic of tenancy and mortgage can be chaotic. You could get 100 per cent financing on a property but upon renting it out, it barely pays back your mortgage per month. Which means understanding money, finance and returns on investment is key.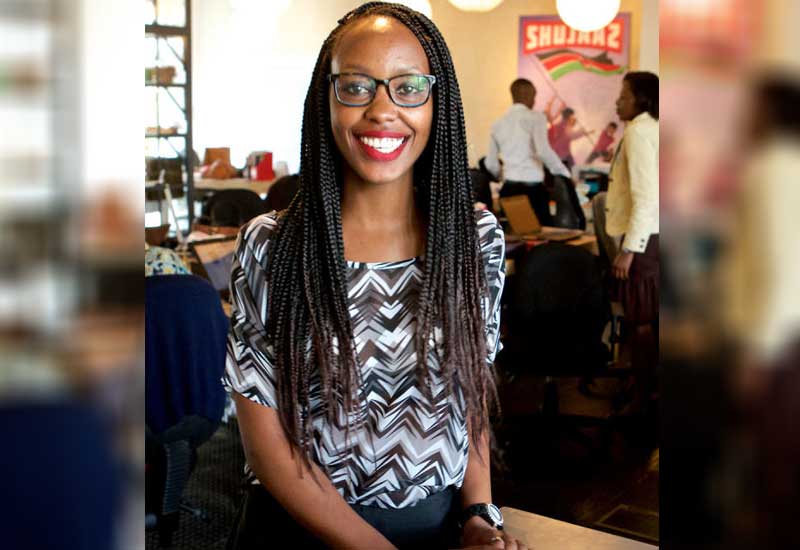 Farida Nzilani 30s
Digital Media Strategist
My interest in real estate was piqued when I started thinking about my retirement plan just when I was about to turn 30. Good thing I have a close friend who has already invested in real estate and happens to have a vast knowledge of the same. Many of my questions were answered. Having a clear vision of what it is I want to do when I retire; I then started to think of the place that I would retire to.
I engaged a professional real estate agent who helped me find the place I was looking for with the exact specifications that I had in mind which mainly included location, the value of the property and infrastructure around the area. We then moved to a financier who helped fund the investment then came up with a re-payment plan. At the moment, I can say that I am actively paying towards my dream on a monthly basis.
Before my friend came to my rescue, there are so many questions I asked myself which got me hesitant about investing. First of all, there is not much in-depth information online about real estate in Kenya and the exact guidelines to go about it. It can be quite difficult if someone does not have anyone to hold their hand in this process. It becomes a hard place to explore and invest if there is not enough information especially in the digital space in a world where it starts and ends with digital.
It looks like a difficult thing to get into from the outside looking in but once I got to understand real estate as I do now I wondered why I never got into it earlier. In my opinion, it feels difficult when you have solid questions but you have no one to answer them. Even in researching, the information that is online is for the European and American market mostly which makes it look like a far-fetched goal that can only be achieved by very few people.
What I also found out is that there are few new buyers, but those that are already in it buy more units which increases their profile. If this information of how to invest in real estate as a first-timer is made publicly available then I am certain more young people will have an interest. I am lucky I had a trusted friend to lead me through it. Things would have gone horribly wrong if I hadn't sought help.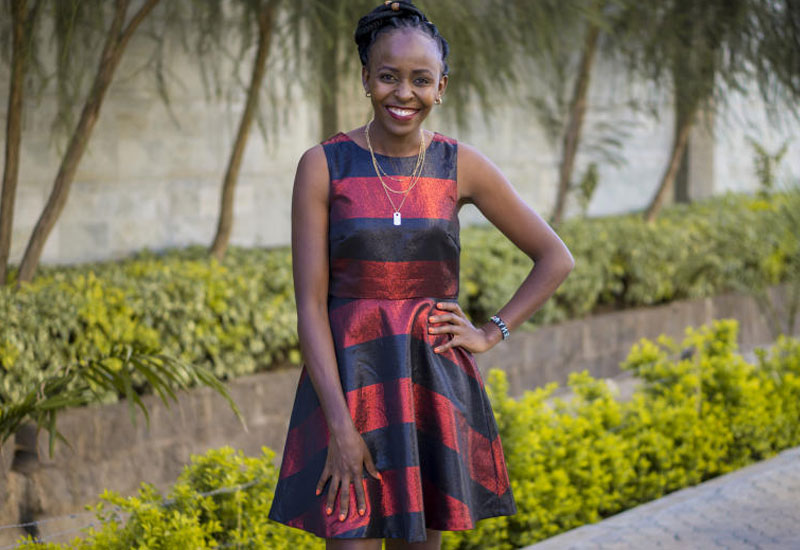 Hilda Ng'ang'a, 20s
Real Estate Agent and Property Manager
The fact that I pursued a real estate related course at university and later got into Real Estate business got me interested in investing in the sector earlier than my peers. With time, interacting with buying, selling and renting through my previous job and now my company, I have clearly figured out where I want to invest.
Currently, there are two financially viable options for someone starting out like me. In the up-market, we can look at the smaller units of 1 or 2 bedrooms and furnish them, targeting expatriates mostly. The second option would be the middle-income neighbourhoods and get apartment blocks because there is a guarantee that one would have tenants throughout. There is always someone starting out to live on their own or wanting to move neighbourhoods.
Having understood real estate in the depth I have, I am working towards buying a unit to rent out as my company investment. The factors I looked at are definitely the returns I would eventually get from these investments, the location, target clientele and amenities around the area.
I belong to the school of thought that prefers to rent. My first investment will not be a home to live in because I believe if you buy an apartment and live in it; it becomes a liability and not an asset. Being a millennial, I want the freedom to move around and not be tied to one place whichever way life takes me. I have seen older couples who own big homes look to sell their big house and move to a smaller apartment when the children grow up and leave. That has convinced me and backed my theory of not purchasing a unit to live in.
The most appealing first investment for young people seems to be small parcels of land being sold everywhere. In my opinion, we need to be very careful with that because some of these plots cannot be taken by banks as collateral or any other money lenders for that matter. There are many factors including time to be considered before a remote area can become profitable. Factors like reliable transport, sewer lines among other key social amenities involved in the theories of town expansions.
Active saving and investing in real estate should be done as soon as someone is ready, there can be no rush or worry that you are falling behind, in my opinion. All of life's important journeys are personal decisions that you should be ready for. As long as you are doing something progressive, then it is okay to take your time.
If anyone is looking to invest then they should also learn to rely on genuine and competent professionals who understand the market especially investment appraisals, it can save you a lot of headaches. It is important that you find someone who knows the market more than you do and cares about investments twice as much as you do.
Leaving trends behind, anyone looking to invest should research thoroughly about it first before choosing an investment. The bank is your first stop when you want to start investing. One has to know how much they qualify for in mortgages or loans before they start the process of buying, this will guide you to narrow down on what properties to look for. Don't start the process before you are sure you can afford.
Related Topics