Home
/
Achieving Woman
A brain tumour forced me to slow down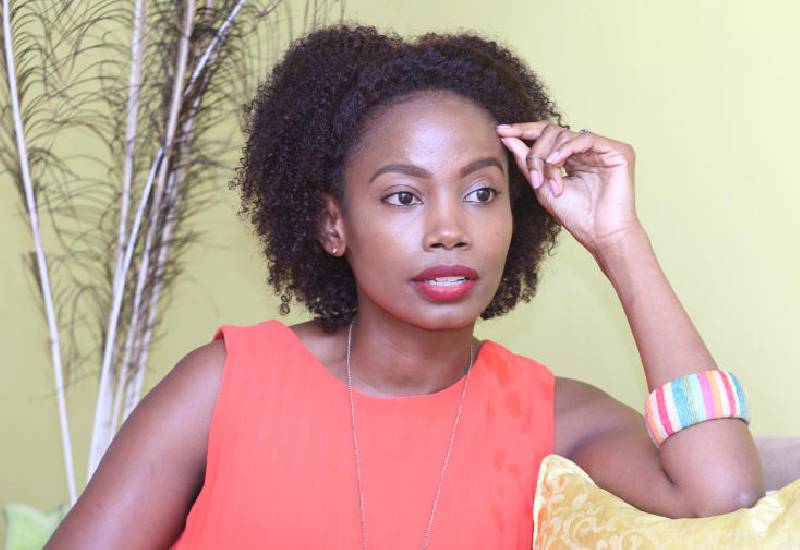 Lucy King'ori is the founder of BU.KE, an artisan hair and skincare brand that spawned from her mission to find a remedy for her son's eczema – an itchy inflammation of the skin.
She also pioneered the formulation of purple into hair products. She opens ups about her daily routine and how a brain tumour and the Covid-19 pandemic changed her life.
I used to get constant headaches and would only take Panadol as a quick fix
Even taking two hours off to go see a doctor was too much. My priority was my business. I felt like if I stepped out my business would stop running.
I worked all day and carried my laptop home to work some more. When I saw a doctor, finally, it was for something else and I used that opportunity to ask the doctor to prescribe a stronger painkiller.
It turned out I had a brain tumour. Because of that as well as the COVID-19 pandemic, my routine has changed.
I had brain surgery a year ago and I'm still on medication. One of the side effects of the medication is I sleep a lot more, so my day doesn't start too early.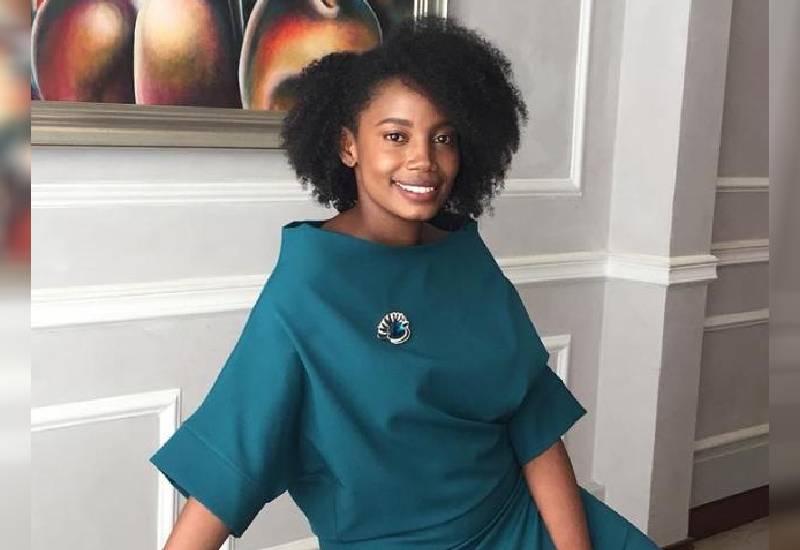 My approach to health has changed:
I was eating healthy before but wasn't taking time to rest. Now, I do not ignore any signal my body throws at me because I know what that has cost me.
I don't take painkillers anymore; I prefer resting. Sometimes a headache could be your body telling you to take five, or to hydrate, or get a good night's rest.
But the struggle for entrepreneurs is the thought that if you take a break the business will crumble. And I understand.
In 2019 we had just launched a new product, and it was taking off. All that year I hadn't taken time to rest. I couldn't even imagine taking a day off. But then I got sick and didn't have a choice.
My business didn't stop because of the structures I had put in place. That helped us survive while I was away and during the pandemic as well. My advice to entrepreneurs is take time out because you'll come back refreshed. You can't perform when you're burnt out.
However, small your business is, structure it in a way that can allow you to take breaks without affecting operations.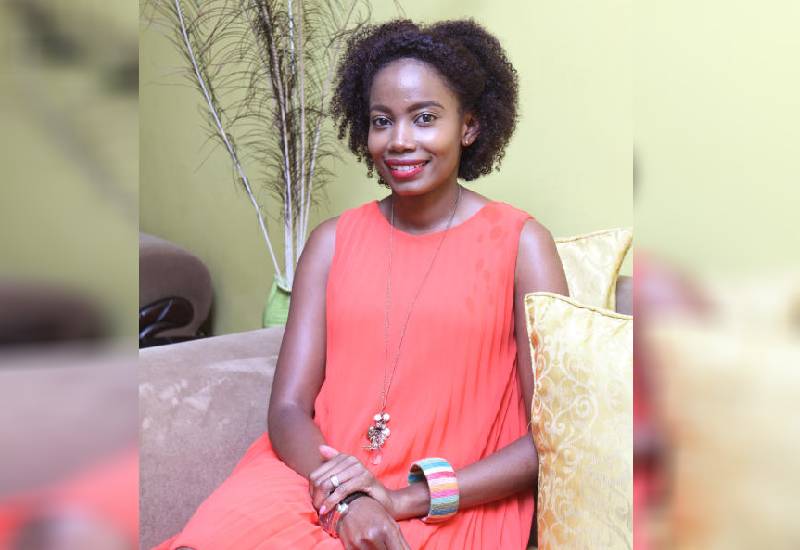 I used to wake up at 4 am and now my day starts at 6.30 am
I do a bit of reading or have some quiet time. I have two sons, a 7-year-old and a 2½-year-old.
I'll get them ready for school if it's a school day, make breakfast, and my husband and I would drop them off.
At the office, my team and I always start with prayer and after my meeting with them I'll either be checking on events at our factory on Mombasa road, or I'll be working from our showroom in Hurlingham.
I pick my boys from school at 3 pm and my workday ends there
The pandemic has taught me the importance of finding a balance and understanding what is important.
Family time and my health are important to me – without these all the other things we chase in life are useless.
There's working hard where you work almost all the hours in a day with minimal results, and working smart where you plan a few hours in a day and make the most out of them.
Before I was overworking and getting minimal results from my effort, and this caused a lot of burnout. When I get my sons home from school, we do a bit of gardening and later go for a walk.
When my husband gets home all of us spend time as a family, and I mean family time – no electronics within sight. I'm currently doing an online course on business analytics from Harvard University.
So, after my sons goes to bed I'll do any homework that I have or I'll read a book before I go to bed at 10 pm.
Self-care to me means me-time regardless of where I am
Now I am into gardening and reading.
I'm currently in between Atomic Habits: An Easy & Proven Way to Build Good Habits & Break Bad Ones by James Clear and The Founder's Mentality: How to Overcome the Predictable Crises of Growth by Chris Zook and James Allen.
I wasn't much of a reader before. It was hard to pin me down and get me to read a book to the end.
What works for me now is picking a topic I can relate to, read it, understand, move to the next one. Slow but sure.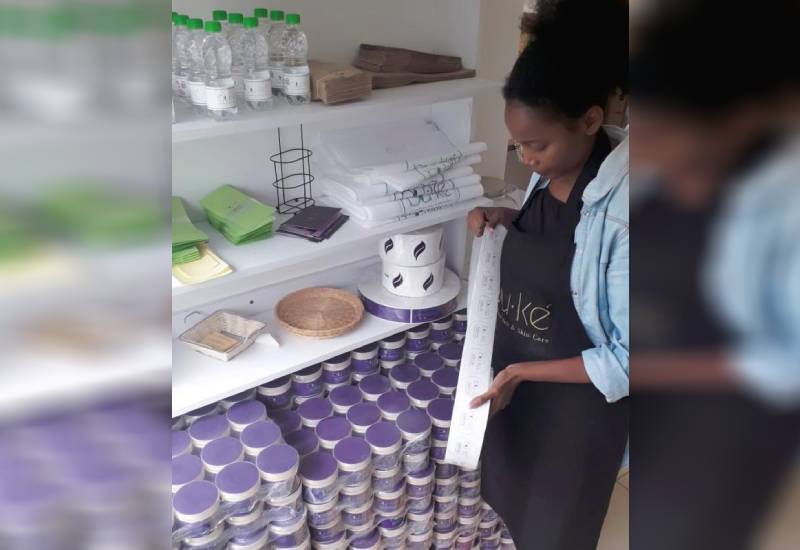 Lessons from business school
There some lessons you learn in business school that you don't think you'll ever need to apply.
For instance, we had a class on how to deal with changing times. I think some of us were not paying attention or never thought we'd face drastic disruptions to our businesses.
Then COVID-19 hit and I had to refer back to those lessons, one of the factors that ensured the survival of my business.
I took this as an opportunity to tweak my business model. Our products are not mass market, but we were able to produce price-friendly variations of the same products without changing the business model too much.
I get my drive from my mother
My mother is the kind of person who once she gets an idea she feels would work, she'll see it to fruition.
In fact, I might tell her about something I want to do and she'll call me a few hours later to ask about progress.
We just talked about it! When I was doing research for purple tea, I faced discouragement and ridicule.
Some said I was doing things out of desperation to be relevant, but I was the one with the vision and couldn't let people's opinions stop me.
My mother was one of my support systems then. Actually, the tea farmers I approached dismissed me. My mother accompanied me to those meetings and, in my culture, elders listen to each other.
Having her around made things smooth and it also helped her see better what I was trying to do, and she pushed me to keep going.
Related Topics