Home
/
Health
Gut health - is yours good?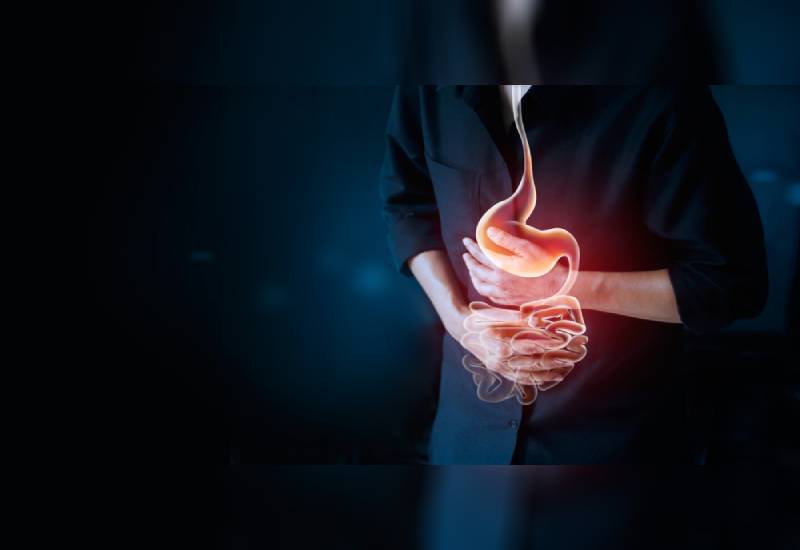 If you're struggling with constipation, sleeping problems, a combination of chronic headache, fatigue or unexplained exhaustion, chances are your gut health is not good. And for that reason, you need to read this.
Your body is made up of good and bad bacteria that play important roles in the functioning of your body as a whole. Collectively known as microbiome, the bacteria, viruses, parasites, fungi and yeast live in and on our bodies in their billions and when all is not well, they can take a toll on your entire body altogether.
GI, or gastrointestinal tract, also known as the gut, starts at the mouth and ends at the anus.
Usually if it is working as it should be, your gut needs to digest the food you have eaten, absorb the necessary nutrients and get rid of the remaining waste.
If this is not the case, then your gut could be unhealthy and we have a few thing you may want to know about that:
Signs of a good gut health
We may all share similar characteristics with our gut microbiome yet be very different because of what we eat, stress levels, exposure to environmental pollutants etc.
With all that may be going on in our bodies, one of the surest signs you have a happy gut is when you have a bowel movement once or twice a day.
Your stool should not be loose nor too hard that you have to push. It should be easy to pass and without abdominal issues associated with gas and bloating.
When all is not well, certain symptoms will become apparent:
If you constantly find yourself binging on sweet sugary foods, the yeast in your body could be manipulating you into eating certain foods because they thrive and grow on sugar.
Likewise, different microbes in your body will trigger cravings related to the different foods they depend on. This could lead to an abundance of bad bacteria in your gut.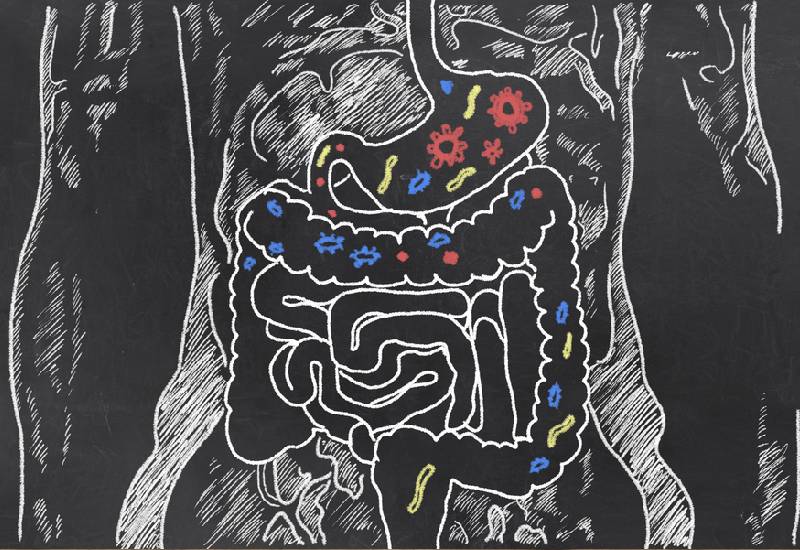 As stated earlier, there is microbiome that live on your body and the bacteria on your gut have an influence on the bacteria on your skin.
When there is an imbalance, a variety of skin conditions can develop depending on an individual. Problems such as acne, eczema and psoriasis have been shown to have a link with an unhealthy gut.
A study published in the Clinics and Practice 2017 journal found that inflammation in the central nervous system and gut disturbances may be potential reasons behind depression and anxiety.
Although it is not clear how exactly this works, it is suspected that when the neural pathways between your gut and brain are imbalanced, they contribute to moodiness.
If your immune system is working like it should, this is a reflection your gut is healthy. Considering most of your immune system resides in the gut, when it is compromised your immune function and health will be affected.
For instance, people with less good gut bacteria have a lower immunity response to a common cold as compared to those who have normal gut health.
To help you balance your gut back to health, here are some of the thing you may want to consider:
Changing your diet. Avoid sugary and processed foods and maybe replace them with high fiber vegetables, fruits, nuts and healthy fats.
To fast track the process, add fermented foods, prebiotic foods like flaxseed oils, asparagus etc and probiotic supplements to balance your microbiome with good bacteria.
Working out regularly.
Getting plenty of sleep and drinking lots of water.
Related Topics