Home
/
Fitness
Fashionably fit with Thrive Fitness CEO Mitchelle Adagala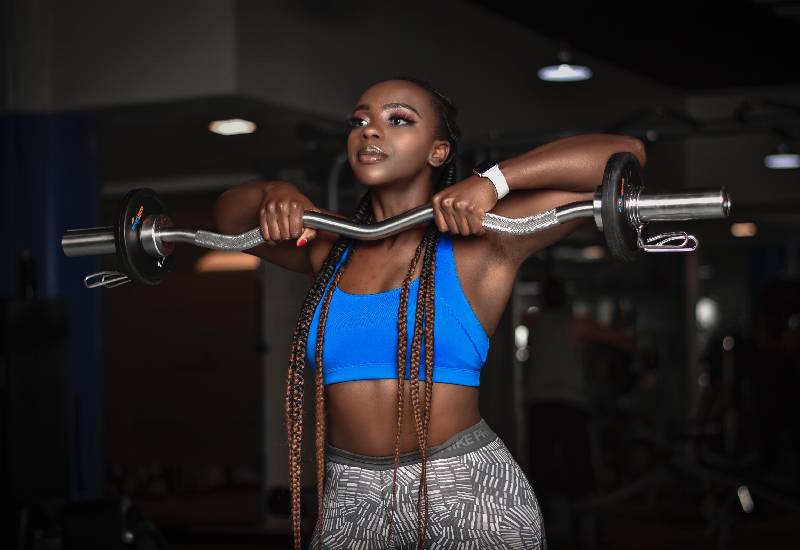 Fitness is an asset for many career women focused on curating a wholesome lifestyle.
Now more than ever, due to the competitive nature within the fashion industry, fitness apparel brands are aiming to provide more styles that transcend the practicality required for activewear.
Sportswear has quickly become a means to make a fashion statement through athleisure wear as well as activewear.
Brands are prioritising comfort, functionality and style to ensure their clients are motivated to exercise while maintaining a stylish image.
This is a fact that is well understood by Mitchelle Adagala, a Kenyan Certified Personal Trainer, Nutritionist, CEO and founder of Thrive Fitness.
Her goal is to help her clients become the best possible version of themselves physically, mentally and spiritually, one exercise at a time. This is possible by sculpting their minds, bodies and souls through the principles of Exercise and Nutrition Science.
Mitchelle is an internationally recognised award-winning fitness content curator who was selected as part of the #YouTubeBlackVoices class of 2021. With over 10 years of training experience, Mitchelle has committed herself to a fitness lifestyle within which she has set out to be an exemplary figure.
Today, she speaks to us on her journey as well as the recent release of her activewear line, Thrive by Mitchelle:
They say that the hardest part about embarking on something great is always the start. How did you start Thrive Fitness?
Thrive Fitness officially launched on May 1, 2020, alongside the launch of my website thrivebymitchelle.com. Before then, my brand was known as AC Workouts.
However, a re-brand was much needed as the vision for my career path grew clearer. I conceptualised the brand in 2019 with a five-year plan of where I wanted it to be within the health, fitness and wellness industry not only locally, but also internationally.
Thrive Fitness came about from my passion of wanting to help my clients thrive and become the best versions of themselves through the principles of Exercise Science.
The name of my brand is directly inspired by the work I have done in regard to transforming my clients lives through living a fitness lifestyle.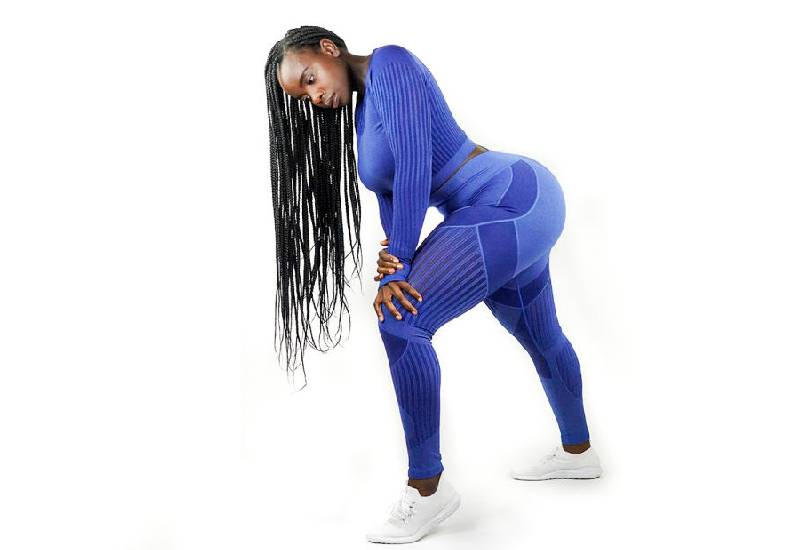 You are a certified personal trainer and nutritionist. Where did you undergo your training?
I studied Exercise Science and Sports Nutrition, earning my credentials within the field.
One can also get an online certification. However, it is best to keep in mind that new meta-data and information within the scientific field of health and fitness is always coming out, therefore investing in continued education is advisable; it helps one stay up to date with the latest research.
Fitness is a science, once you venture into it you will have to constantly invest in your knowledge about it, therefore, studying is never-ending.
You recently released your activewear line, Thrive by Mitchelle. What would you say is the intersection between fashion and fitness?
Yes, I did! I launched my activewear line on August 12, 2021.
Fashion and fitness intersect when it comes to activewear functionality, versatility, durability and style. Is your activewear supportive of your activity type?
For instance, long-distance runners may need light, breathable but element shielding clothing to reduce chances of developing heat stroke while running.
Weight lifters may need clothing that is stretchy, has a snug fit and offers maximal support during lifting. This enables them to comfortably achieve full range of motion during their lifts without worrying about whether their activewear will reap and have them bursting through the seams - taking away from the quality of their workouts.
The style also matters, looking great during your workout gives you a major confidence boost and allows you to develop an even better body image.
We love that you named the different pieces from your activewear line in your mother tongue, paying homage to your heritage. Tell us more about that.
The first collection of the Thrive activewear line took up Maragoli girl names (Maragoli, Western Kenya, is where I am natively from).
It was an intentional decision. I felt the need to branch away from the expected westernised naming systems given to nearly everything we come across in the business world. I also chose to do so because I realised very many people within my community did not know that I am Kenyan. I needed to change that.
Putting my culture and heritage out into the world feels great. There is now an American and a Canadian proudly wearing my Vuyanzi, Dolesi, Kageha, Imali, Vugutsa and Musimbi Sets and embodying their full essence. I do not know about you, but that sounds thrilling.
The upcoming collections will maintain the same theme as I look to honour even more aspects of my culture.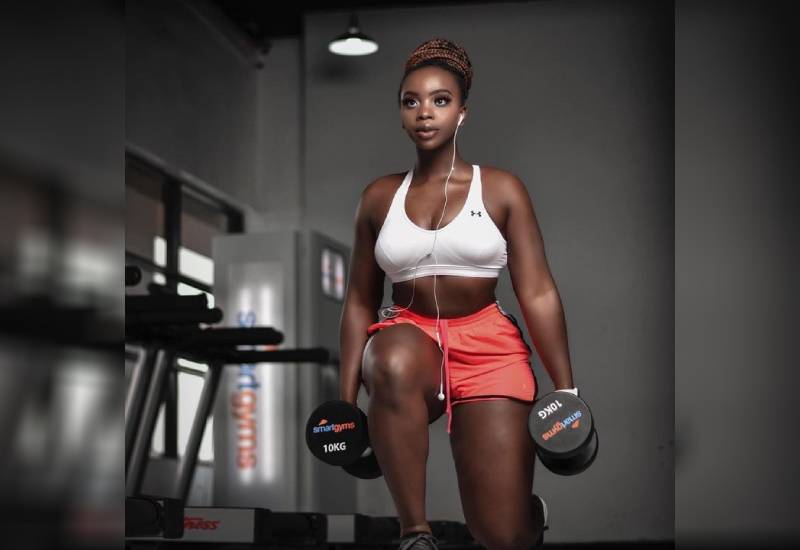 What challenges have you faced in your quest to expand your portfolio not only as a fitness trainer and content creator but as a woman in business?
Being a full-time entrepreneur comes with its ups and downs, but having a bird's eye view and having contingency plans set up with steps on how to cover and navigate the 'what if's will shield you from setbacks.
Initially, I did everything by myself, because I had the vision clearly in my mind and I wanted to execute it perfectly.
I was the brand photographer, graphic designer, editor, web designer, videographer, creative director, marketer, shipment and logistics and brand manager. But I learnt that in order to grow my brand exponentially, I needed to delegate and outsource where need be.
What role has your capacity as a digital content creator with a personal brand played in your business?
My amazing online community is the sole reason why I was able to expand and grow my brand to what it is today.
Anyone can have a huge following, anyone can have an online presence, but it means nothing if you do not have a sense of community within your audience.
As a digital content curator and online entrepreneur, understanding that it is not about the numbers but rather the personal connections you make with your community is key for longevity in entrepreneurial ventures.
Having built my community since 2012 on my social platforms (Instagram, Twitter, Facebook and YouTube), it was much easier to trace down my target market since they had been counting down with me, up until launch day.
I am deeply grateful for the support my community at Thrive Fitness has given me.
Related Topics