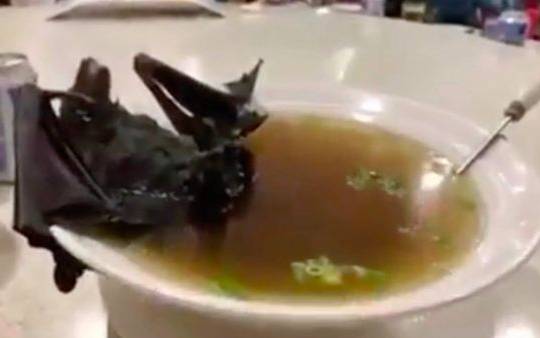 The Standard Digital on February 3, 2020, ran story by the Daily Mirror titled "Chinese virus could have been spread by bat soup after disturbing footage emerges." The article speculated that the Coronavirus, officially referred to us COVID-19 may have originated from a bat soup after a video footage of a young woman consuming bat soup circulated online.
Standard Digital has ascertained that the claims in the story are misleading because there is no proof that the virus originated from the bat soup. Also, there are no published scientific evidences or statements from accredited health research institutions or the World Health Organization explicitly revealing that COVID-19 came from bat soup or any consumption of any animal as has been widely claimed.
As of now, the origin of the Coronavirus remains a mystery because much is still being researched to contain its spread. Standard Digital Fact Check desk on February 10, 2020, debunked the myths surrounding the spread of the disease, its origin and the measures in preventing its spread.
In the story, the writer, Hillary Orinde stated: "…While researchers suspect the virus may have originated from animals, it has not been established which species passed it on to humans."
"Experts are still investigating meat and seafood from a market in Wuhan, the capital of central China's Hubei province, which does sell bats and snakes."
On February 4, 2020, the Daily Mirror published a clarification stating that there was no scientific evidence to back assertions made in the story published in the previous day.
Below is the story by the Daily Mirror published on February 4, titled "Scientists find no direct evidence new coronavirus was spread by humans eating bat soup":
Scientists say they have not found any conclusive evidence to link bats to the spread of the new deadly coronavirus to humans.
Bats are known to host many coronaviruses and they are on sale at the open-air market in Wuhan, China, which is feared to be the source of the new strain.
That has sparked speculation that the virus could have first been transmitted to humans who ate bats there.
Photos and videos of people in Wuhan eating bat soup has emerged, with many people sharing them on social media in the wake of the outbreak.
However, scientists have not found any evidence to suggest that bats caused the outbreak.
Many other animals, including civet cats and snakes which are also on sale at the Huanan Seafood Market, can also carry coronaviruses.
And a viral video of social media influencer Wang Mengyun eating a bat was not filmed in Wuhan but in Palau, Micronesia in 2016.
Diana Bell, Professor of Conservation Biology at the University of East Anglia, said she is not convinced bats are to blame.
She said the information she had received suggested there were no bats in the market and that at this time of year they would not be flying around.
Prof Bell explained that it was dangerous to point the finger at bats and stop looking for alternative sources, without having looked at all other possible sources.
She said: "I will only be convinced that bats are the source once other factors have also been extensively studied.
"I think it is important to keep an open mind."
Related Topics