Home
/
Mental Health
The suicidal give no warning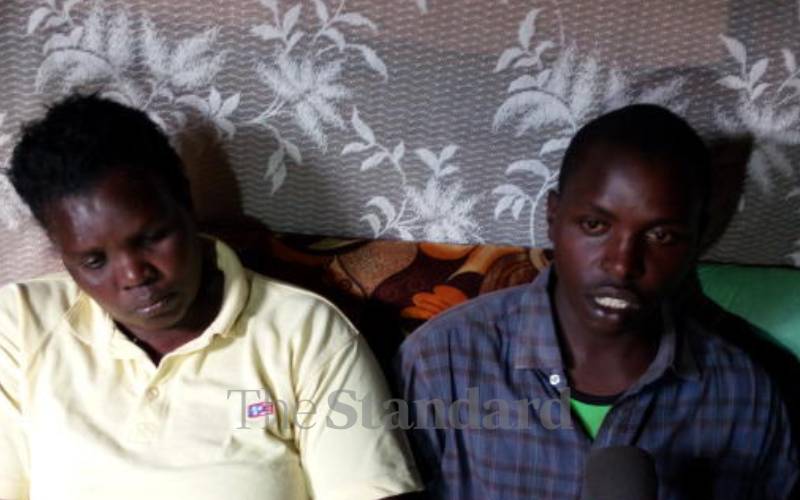 Miriam Wangui puckered her face, rubbed her eyes and pensively sat at a corner of her compound at Mutamaiyu home in Molo Sub-County that bright November Sunday morning.
That was three years ago.
Ordinarily, the farmer would be leading praise and worship services at a local church, but she was overwhelmed after her only son died by suicide. David Thiru was only 11. There were no signs the Class Five pupil at Ndimu DEB Primary school would take his life.
"I am tormented by my son's death," recalls Wangui. "Before I left the house, I had a chat with my son, and even shared a meal, only to receive sad news of his death," says Wangui, holding back her tears.
"It did not cross my mind that my son was disturbed. He was very jovial, and as I left, he escorted me, carrying my Bible. He requested me to pray for him. I did not know that was my last time to chat with him."
Wangui says she had no dispute with her son. She says the boy was obedient, loving and hardworking at school.
There were no warning signs. His death, the mother says, remains a puzzle. "Had I known that my son was struggling, I could have been more vigilant to prevent the suicide," Wangui regrets.
She says she sought counselling and is gradually letting go to deal with the stigma that comes with suicide.
Wangui adds: "It is so painful to have a close member die by suicide. The community views us like bad omen. I spend sleepless nights thinking what might have caused my son to take his own life. It is tough."
In another incident in neighboring Michatha village, a 13-year-old boy hanged himself. He left a note instructing his family to prepare chapatis during his burial.
Nehemiah Muluka, a Class Six pupil at Sulgwita Primary School, had been directed by his teacher to sort out issues on his birth certificate accompanied by his parents.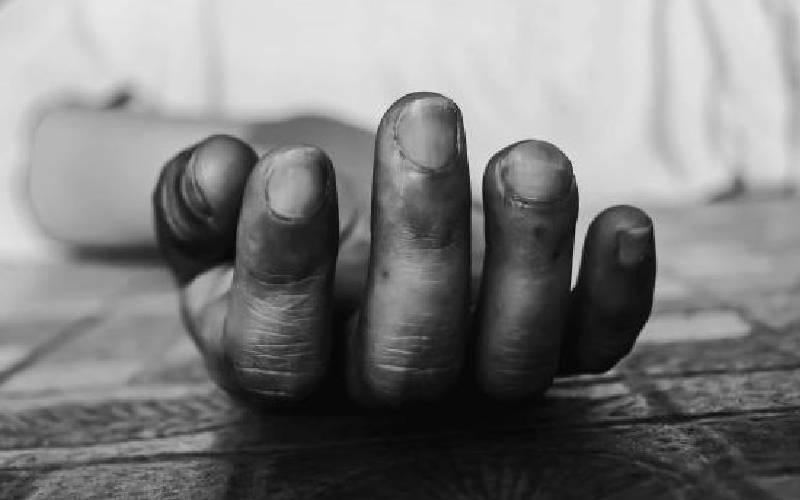 His father, Daniel Majimbo, recalls how Muluka went missing after taking Sh100 from his sister, who had gone to the shops to buy snacks.
Muluka, who was fond of gambling, paid for a session at a video joint, but went missing after being questioned about his action.
Three days later, his body was found dangling from a tree near his sleeping quarters.
"I am still in denial that my son died by suicide. I cannot comprehend what might have led to such action," said Majimbo, recalling that the son even left a suicide note.
Even in the suicide note, the boy gave no reasons for ending his life. He, however, left names of friends who were to attend his burial. It is for them that the chapatis were to be made. The family did as per his wish.
"Several times I spoke to my son, warning him against gambling and visiting entertainment joints, but my advice fell on deaf ears," says Majimbo. "I suspect he was not courageous enough to face me, after taking money from his younger sibling."
Edith Kwobah, a consultant psychiatrist at Moi Teaching and Referral Hospital, and a lecturer at Moi University explains that children also suffer mental disorders like depression and anxiety, conditions that may require counselling. Dr Kwobah says parents should get alarmed when their children become irrational, neglect personal hygiene, isolate themselves or start bedwetting.
The two cases mirror the growing alarm over the number of suicide cases since Covid-19 hit home in March last year. Adults, however, appear to suffer different challenges, on the domestic front, and which trigger suicide.
Related Topics