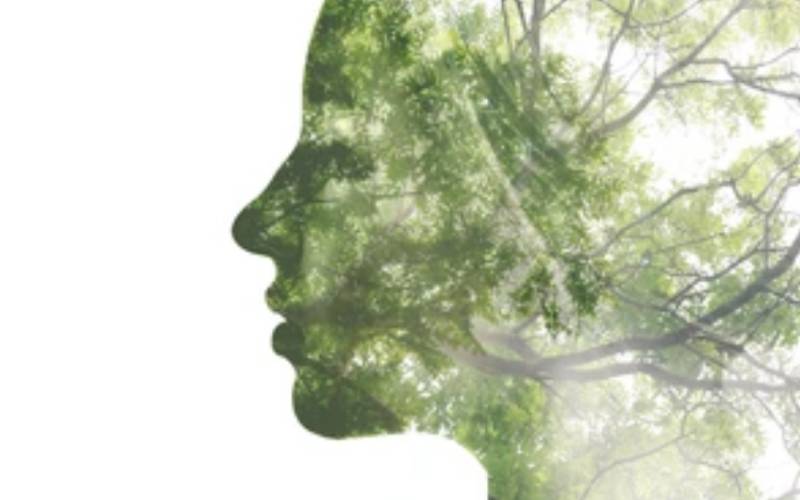 Three years after Lake Victoria waters rose to unprecedented levels and displaced hundreds along its shores, many have not recovered from the shock.
The extreme weather changes, coupled with perennial flooding, have rendered many homeless while others were forced to live in makeshift camps for more than 10 months.
Last week when Gilbert Okoth visited the place he once called home in Ombaka village in Ahero, Kisumu County, the 50-year-old fisherman couldn't recognize it.
His home was swept and land submerged. Now it is part of the lake.
"I am still reeling in shock, constantly anxious what tomorrow will bring," he said of the trauma of losing his home and the bearing to it. "I was scared, tense. I had questions with no answers. I cursed the day I was born."
Now he agonizes over his children's future and wonders what kind of world they will grow in?
Climate change has left a trail of destruction, displacing wildlife, killing domestic animals, destroying crops and causing adverse human injuries.
The advancing waters submerged homes and residents were attacked by hippos and crocodiles, whose habitat had been destroyed. Deaths have been reported.
A 13-year-old girl was killed by a hippo at Sango Rota in Nyakach, Kisumu County. Fisherman Calmus Ochieng', 30, was killed by a hippo in Mbita, Homa Bay County. Their families are still traumatised.
Homes near Dunga, in the outskirts of Kisumu town, have borne the brunt of floods and attacks by animals.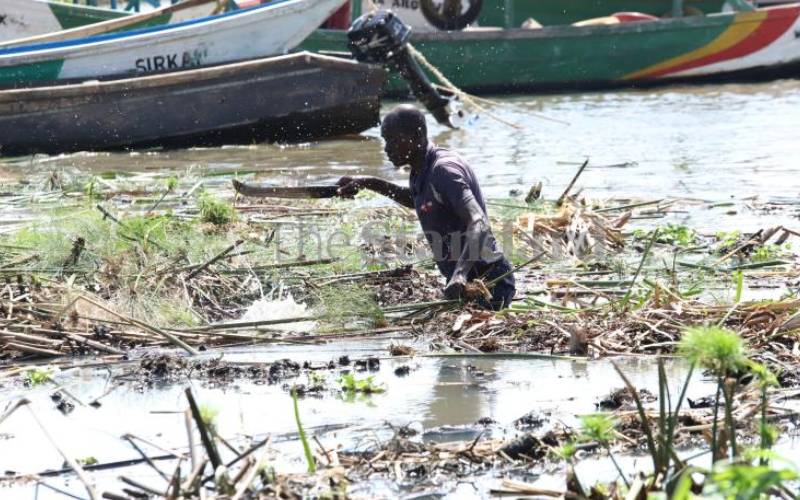 Gilbert Okoth's constant worry and fretfulness are what mental health experts call 'climate anxiety,' a term that describes the insecurity and anger stemming from a warming planet.
Cosmas Ngisa, a mental health expert at Jaramogi Oginga Odinga Teaching and Referral Hospital, says many people are silently suffering from mental instability due to the shifting weather patterns and extreme conditions.
He says people whose homes are damaged by storms or flooding are significantly more likely to experience mental health issues like depression and anxiety."Floods, drought, extreme heat, are occurring at increased rates due to a changing climate and can impact on individuals' mental health, increase levels of anxiety or even post-traumatic stress disorder (PTSD)," says Ngisa.
Depression is observed in people with no history of mental illness and those at risk, according to the expert.
Some extreme weather events, he says, may require populations to migrate, which can lead to relocation and adjustment disorders.
A May 2021 report by Imperial College London's Institute of Global Health Innovation, titled "The impact of climate change on mental health and emotional wellbeing," notes that higher temperatures are tied to depressive language and higher suicide rates. Fires, hurricanes, heatwaves and floods carry the risk of trauma and depression.
400 in displacement camp
Okoth now lives with more than 400 villagers and another 200 children at Nyamasao camp in Ombaka.
The camp is a worrying humanitarian crisis with endless shortage, mostly of food. Currently, an estimated 2.1 million Kenyans face starvation due to the drought ravaging half of the country. The situation, mostly in the northern part of the country, has been declared a national disaster by President Uhuru Kenyatta.
The crop failure resulting from the drought has worsened famine and increased poverty in many a home.
The number of people affected is expected to rise to nearly 2.4 million from November 2021, according to Integrated Phase Classification (IPC). News on disasters CAUSES secondary trauma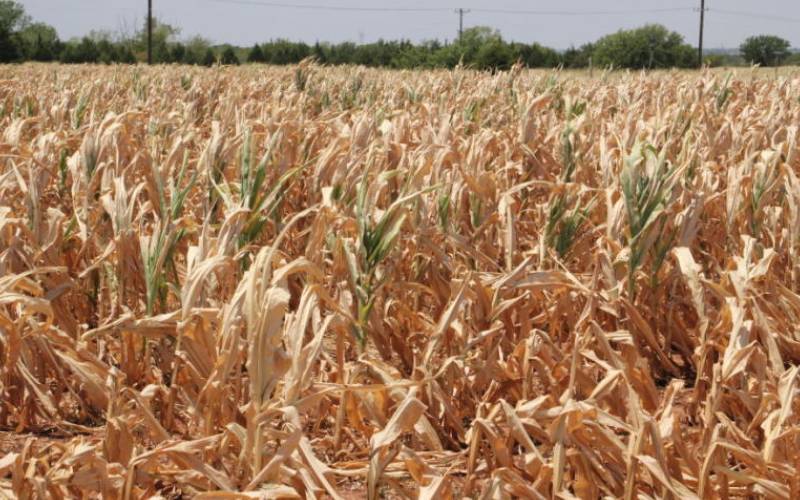 At the same time, news on natural disasters has been found to lead to secondary trauma.
Climate change has resulted in 'eco-anxiety' or endless worry about the future, as a result of post-disaster traumas. The May 2021 report by Imperial College London's Institute of Global Health Innovation singles out direct and indirect ways in which global warming affects mental health.
First, people can experience psychological responses to direct exposure to the consequences of climate change, such as living through a disaster and indirect exposure – like watching a disaster unfold from afar or reading about a dire new scientific report.
Those distress reactions may fade and heal with time, but may worsen if not acknowledged and treated. They can also lead to prolonged mental health disorders like anxiety, depression, PTSD or even suicidal thoughts.
According to another report by the American Public Health Association and ecoAmerica, up to 54 per cent of adults and 45 per cent of children suffer depression after a natural disaster.
The report explained that people do not have to live through a natural disaster to suffer the mental health consequences of climate change.
Watching or reading about climate change and natural disasters in the news - or hearing from friends and family members who are experiencing extreme weather – can cause anxiety, depression, secondary trauma, and other psychological conditions.
Related Topics