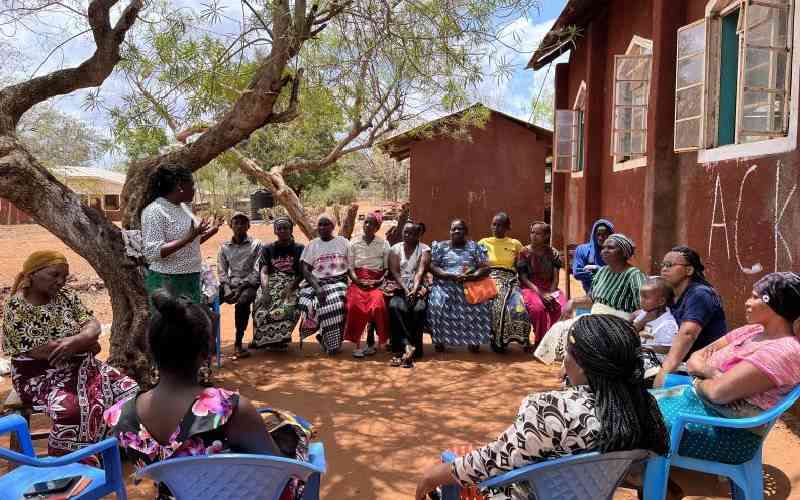 The Intergovernmental County Gender Sector Working Group is pushing for their officers to appear before court in cases involving victims of gender-based violence.
According to the group, the officers have all the materials to offer help during litigation process but they are denied chance to present the evidences before the magistrates.
Report from the office of Auditor General, notes among other findings the inconsistent attendance of the group sessions by the Office of the Director of Public Prosecutions and the Judiciary representatives in the counties.
This, considering that the two offices play a pivotal role in prosecution and determination of GBV cases.
Current data demonstrate a wide gap between the GBV cases reported, cases prosecuted, and cases successfully determined.
"These are important duty bearers whose services are indispensable and who hold high accountability in delivery of justice to survivors, families and communities. We must therefore, bring them on board to improve on our effectiveness,'' Aisha Jumwa, Cabinet Secretary for the Ministry of Public service, Gender and Affirmative Action said.
The Principal Secretary, State Department for Gender and Affirmative Action Veronica Nduva read the Cabinet Secretary's speech.
She said that the gap in the policies are retarding the efforts to combat GBV.
"What we lack is the element of officers to appear in court to provide evidence and other materials that will aid during the court process. They are denied the chance and we see this as a drawback in the fight against Gender issues," said Nduva.
The group was formed in 2019 with the motive of enhancing a multi-sectoral approach to address gender issues in both County and National Government.
It serves as a platform where government agencies, Civil Society Organizations, and other stakeholders can come together to synchronize their efforts, and ensure harmonization of policies and programs to effectively achieve gender equality goals.
But it has not really carried out the mandate since its establishment as a result of Covid-19 Pandemic and transitions in governments.
The stakeholders met for the first time since 2019 in a National Consultation Forum for Gender Equity in Nairobi to reinvigorate its aspirations.
The stakeholders at the forum included: Council of Governors representative, Embassy of USAID, County Commissioners, and other development partners.
The stakeholders called for accountability on the expenditure of resources allocated in the budget as they called for ramp up.
The forum will also demystify the gender in the multi sectorial from rape to climate change which is a threat to both wildlife and human.
"We must take cognizance of the climate discourses, and in particular the gendered impacts of the consequences of climate change.
Through the respective thematic areas in our GSWG, we must deliberately integrate gender responsive mitigation and adaptation strategies,'' read the speech.
Related Topics