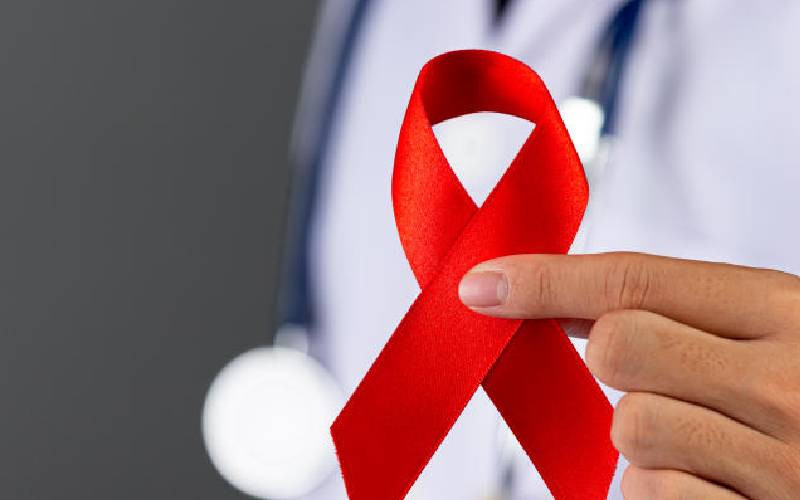 Low uptake of HIV testing and treatment among men in Kenya and the African continent has been linked to a lack of privacy and mistreatment by health providers.
Experts have also revealed that men are scared about the disclosure of their HIV status and the cost of treatment.
Dr Daniel Were, Project Director Jhpiego, said there is evidence showing that men are scared about seeking HIV services because at the HIV testing, and linkage journey is characterized by fear and loss.
"Men perceive that if they go for testing, and they are found positive, that is the end of their lives," said Dr Were during the Maisha conference which deliberated on strategies for reaching out to men and boys to end HIV by 2030.
Were said the health systems are structured in a way that easily scares men away, in addition to social issues, which tend to stigmatise men in need of care.
"What do men desire? Men desire privacy and convenience.
What we see as some of the determinants on whether men are likely to go back, or continue using HIV services is -were they treated respectively, non-judgemental health providers, did they spend lesser time at the clinic, was privacy guaranteed?" posed Dr Were.
Data by the National Syndemic Disease and Control Council reveal low uptake of HIV testing, treatment and PrEp and issues that derail the fight against HIV.
In 2022, men accounted for 35 per cent of all people living with HIV, while, AIDS-related deaths among men accounted for 48 per cent of all deaths in the same period.
Also, access to HIV diagnosis and access to Antiretroviral is low for men and boys as compared to girls and women.
Additional data reveals that only 39 per cent of men accessed HIV diagnosis against 61 per cent of women in 2022, whereas in 2021, 38 per cent of men were diagnosed against 62 per cent of women.
"The largest gap is HIV outcomes from men and boys. We are seeing access to diagnosis is lower, and AIDS-related deaths among men are high. The time they are found in TB clinics, it is a time too late. We have to address this," said Dr Ruth Masha, NSDCC CEO.
Prof Ruth Nduati, an epidemiologist and paediatrician, said unlike women who frequent hospitals, men 'find no reason to'.
"Women go to the hospital for deliveries and regular checks, but for men, they have nothing to push them to, an issue that affects their health-seeking behaviours, more so testing for HIV and treatment," said Nduati.
To enhance the uptake of services among men, Dr Were said there is a need to borrow concepts from current sector marketing and seek men's audience.
Further, he said the Ministry of Health and stakeholders should look for social status and behavioural characteristics.
Dr Were observed that in the past, the information used to market HIV services has been selling fear, and emphasising a lot about risk.
Apart from HIV services including diagnosis, treatment and suppression of the viral load, men are also not accessing Pre-exposure prophylaxis (PrEP), according to experts.
PrEP is an antiretroviral medication that prevents HIV by 99 per cent, administered to HIV-negative people, which reduces the risk of HIV acquisition, recommended by the World Health Organisation (WHO), in 2015, whereas Kenya adopted its use in 2017.
There are two types of PrEP namely tenofovir disoproxil fumarate (TDF)-based oral PrEP, and vaginal ring, medication provided as part of comprehension prevention of HIV.
The tablet is taken before sex, by either of the genders, whereas the vaginal ring is impregnated with hormones, pressed and placed in the vagina around the cervix.
Studies reveal that PrEP stops viruses from replicating in the human body.
Dr Were said as the country works towards ending HIV, it is important to expand the delivery of PrEP, and integration with other services, for example, have them delivered through online channels.
Preliminary findings by a pilot study conducted by Jhpiego in collaboration with My Dawa reveal that at least 70 per cent of people taking PrEP through online platforms are men.
Other studies reveal at least 60 per cent of men pick PrEP delivered through private pharmacists.
In the public sector, there is more uptake of PrEP delivered through the community model, unlike hospitals and clinics.
"Many men share issues of privacy and convenience, driving them to seek online PrEP services, a concept we can borrow to have smooth distribution of the medicine to prevent HIV transmission," said Dr Were.
Apart from PrEP, individuals are encouraged to take Post-Exposure Prophylaxis (PEP) after having sex with an individual who is HV positive.
PEP is an emergency treatment for HIV taken, which is taken after possible exposure to HIV. Unlike PrEP, PEP is taken for 28 days.
Related Topics