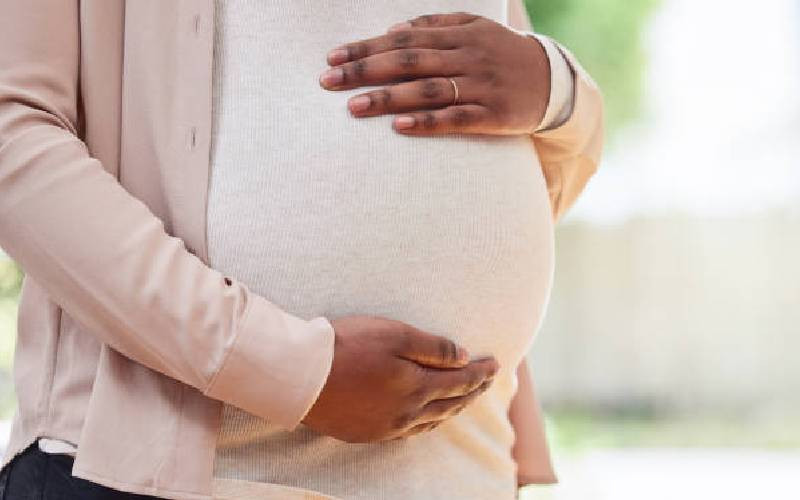 Although the Linda Mama programme brought significant relief to mothers when it was introduced by the then Jubilee administration, hopes for its success are slowly diminishing.
The programme, which was the brainchild of former First Lady Margaret Kenyatta and aimed at providing support to expectant mothers and infants under the Universal Health Care (UHC) system, is no longer a dependable service in most counties.
The scheme, designed to assist pregnant women and infants in accessing subsidised or free health services, is now in a precarious state due to the failure of the National Hospital Insurance Fund, which manages the programme, to timely provide funds.
As a result, some health institutions are turning away women seeking the services due to a lack of funds. This unfortunate situation has led to a number of women giving birth at home.
Limited access
For instance, at a local health facility in Trans Nzoia county, Phanice Nasimiyu, a 36-year-old mother of one who recently gave birth, is sitting in the reception area, waiting to be attended to. However, Nasimiyu could not access the consultancy services with the medical professionals at the facility because she doesn't have any money.
Despite having a Linda Mama card, access to services remains a significant challenge for her as the facility's owners consider the programme to be a 'sham'. "I have been coming here, and this is my third time, but I still cannot be served using my card. Now I am forced to pay cash for the service so that I can receive attention," said Nasimiyu.
A survey conducted by The Standard revealed that some hospitals are charging between Sh3,500 and Sh10,000 for normal deliveries, and between Sh25,000 and Sh65,000 for Caesarian sections, including medications.
Another example is Anna Chepkwony, who visited Tenwek Hospital in Bomet County two weeks ago to give birth to her second child. She was shocked to be informed that Linda Mama was not accepted at the facility.
Fortunately, her husband was covered by the NHIF, and she was a beneficiary, so she did not have to pay anything.
However, many mothers who visit with the hope of utilising the Linda Mama programme but do not have the option of NHIF coverage have been required to pay in cash after the facility suspended the use of the Linda Mama scheme.
A reliable source at the facility, who requested anonymity, disclosed that the management decided to halt the scheme as they found it to be burdensome.
According to the source, the payout received from the government through Linda Mama was insufficient to cover the expenses associated with deliveries, both for normal and Caesarean sections.
On the other hand, Longisa County Hospital, Ndanai, and Koiwa Sub-County Hospitals still continue to accept the Linda Mama scheme.
Private hospitals in Bomet, such as Chelymo Hospital, also accept Linda Mama and have witnessed an increase in the number of mothers without NHIF coverage seeking their services.
Allocating revenue
Kussu Abduba, the CEO of Marsabit County Referral Hospital, expressed that they have been compelled to allocate revenue to sustain services for mothers and babies. The financial crisis has significantly impacted the hospital's operations.
"The inability of beneficiaries to access the services provided by the programme means that they are compelled to pay out of pocket, which can be a considerable financial burden for low-income families," he said. Abduba further mentioned that the last claim reimbursed was in August of last year.
He added: "For the last 10 months, we have not received any reimbursements. However, through the Department of Health Services, we have been able to operate the maternity wing."
In Murang'a county, the local government established a new programme specifically for expectant mothers in their ninth month of pregnancy. Since its launch by Governor Irungu Kang'ata, more than 200 mothers have been registered.
"The introduction of the Sh6,000 plan has made a significant impact, leading to an increase in registered mothers and a reduction in maternal deaths."
In Kisii, senior officials responsible for implementing the programme reported that they have not received funds for over four months. They claimed that the government owes them up to Sh45 million.
In the region, some health facilities are concerned that the programme-supported operations may come to a halt if the national government does not release funds for the programme. In Migori, health facilities have not received funding for the programme since July of last year.
Dr Dan Ochiel, the Director of Medical Services at Migori County Referral Hospital, said they are supposed to receive funding for the programme on a monthly basis but have not received any money. "We have been receiving Linda Mama funding from the national government, but it has been inconsistent," Dr Ochiel said.
Funds delay
Peter Ogola, the CEO of Homa Bay County Referral Hospital, said the delay in funding has complicated some of their services.
He added, "For the last 10 months, we have not received any reimbursements. However, through the Department of Health Services, we have been able to operate the maternity wing."
"It is true there is a serious delay in the disbursement of Linda Mama's funds. We have not received their disbursement from March this year," Dr Ogola said.
He added: "We have not gotten any communication on the delay. However, we are offering the services to mothers who visit our facility."
In Kisumu, several beneficiaries of the programme urged the government to put measures in place to protect it as it has been a game changer in the quest to provide affordable maternal care.
Related Topics