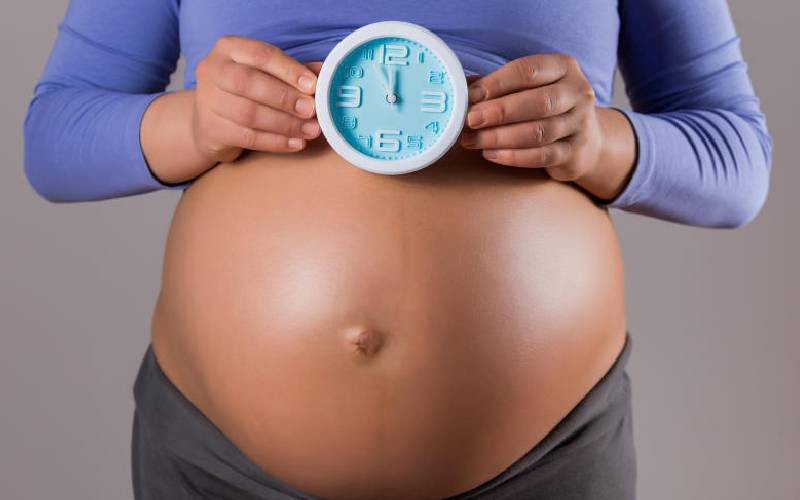 Maternal and neonatal mortality remains a significant and persistent public health challenge with wide disparity between regions and countries.
Sub-Saharan Africa accounts for 62 per cent of global maternal deaths, which are preventable and mostly occur during labour and childbirth, and in the first week after birth.
According to a new survey on maternal deaths in Kenya done between 2015 and 2018 by the ministry of Health and Liverpool School of Tropical Medicine (LSTM), most maternal deaths occur in referral facilities.
The report shows 2,361 (55 per cent) out of 4,295 maternal deaths recorded by the Kenya Health Information System (KHIS) occurred during the period under review - painting a grim picture of the risk mothers face.
Most of these women died while being referred from the first facility they were to another hospital.
This might be a pointer to poor referral systems, late referrals due to lack of ambulance(s), and lack of capacity among the primary health centres that the mothers first visit.
Overall during the four years, obstetric haemorrhage led to the death of 38 per cent (897) of women, followed by hypertensive disorders in pregnancy at 19 per cent (442), non-obstetric complications at 18 per cent (423) and other obstetric complications at six per cent.
According to the report, most women in Kenya lose their lives after delivery (post-partum period), while 66 per cent of maternal deaths are after childbirth.
Data from ministry of Health shows that Kenya loses 342 women in every 100,000 live births.
The study found out that 61 per cent of postpartum deaths occurred within 24 hours. Over the four years, 21 per cent (322) of the deaths occurred between 48 hours to two weeks.
The top five contributing conditions to maternal deaths were anaemia at 53.2 per cent, HIV 14.6 per cent, cardiac disease 8.3 per cent, malaria 6.7 per cent and tuberculosis 4.7 per cent.
In 2018, most mothers were referred from health facilities, dispensaries, and sub-county hospitals to other bigger facilities for delivery.
In the same year, 89.5 per cent of women delivered in health facilities, with 47.7 per cent delivering through normal vaginal delivery while 48.1 per cent delivered through caesarian surgery.
In the report, infrastructural challenges were attributed to maternal deaths in the country.
Lack of quality roads, lack of transportation, lack of electricity and poor socio-economic conditions hamper efforts of reducing maternal deaths, as mothers end up presenting themselves in hospitals when it is too late.
Lack of blood in hospitals is the major cause of maternal deaths as most hospitals lack blood banks, making it difficult to save a mother with a haemorrhage on time.
Lack of skilled staff, especially births attendants in facilities, was also highlighted as a major cause of maternal deaths. The lack of equipment, laboratory facilities and transport, especially for emergency services needs to be looked into.
The report by LSTM further showed that 75 per cent of women who died delayed getting to the facility, while 72 per cent of the cases were as a result of delayed decision making.
With the highest cause of death being haemorrhage, the report recommends counties to invest in blood banks to save mothers' lives.
Decentralising and coordinating ambulance services is required to improve referral procedures, and capacity-building health workers to tackle complicated issues are some of the recommendations issued by the report.
Related Topics