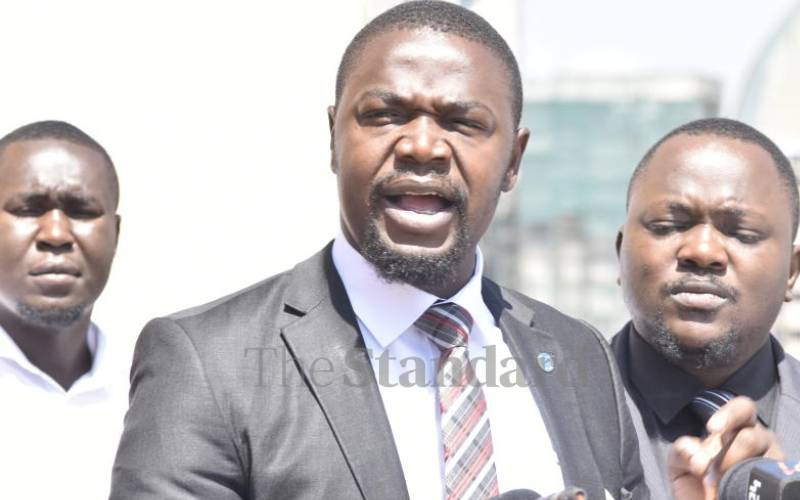 Put yourself in my shoes, bearing in mind there are over 1,000 graduating doctors in Kenya each year. When I was in primary school, there was nothing I enjoyed more than watching movies or medical dramas, with the characters rushing about in white coats or scrubs saving lives and, for some reason, always ordering an MRI!
It never occurred to me at the time, that an MRI would be a luxury when I would later become a doctor. All the same, it seemed such a fascinating career, enough to make you work hard to get to the top schools and get top marks so as to secure a slot into medical school.
You get into medical school and realise it is no joke. It's not just the workload, but you are also studying with some brilliant minds who already have ideas of areas of spealisation while some have plans to go outside the country to some top-notch schools such as Harvard, Oxford, John Hopkins and others you might never have heard of.
You go through six years of medical school, then you realise it gets even more difficult. You learn that landing an internship takes time; you get registered as a practising doctor but have to wait for a formal posting; you then wait on the salary for months and if you want to be reassigned, you have to wait for years at times – it's easier to work in a private facility or seek options outside the country.
Then you start hearing all sorts of things, medical professionals taking their own lives, others refusing to practise and others leaving the country altogether – and you wonder what is happening to the medical community!
I know of colleagues whose families had to sell their livestock or parcels of land to pay their medical fees, in the hope that their child would elevate the family if not the entire community.
You begin to wonder if it was all a lie. Is medicine a trap? You study to get a job, you must wait to be posted and if you succeed in getting a job, you do not get paid on time. And just when you think it can't get worse, you now can't leave the country in search of a decent-paying medical job because you would have to sit for more exams to qualify for a license in those countries.
We have heard cries that there are no doctors in public health facilities. You wonder why then there are so many unemployed doctors who are searching for opportunities outside this country. Did the government really have a plan?
While I'm tempted to blame the current health administration for our woes, it goes deeper than that. Doctors' woes in the country stem from a lack of proper policy around the health workforce. We are slowly emerging from the Covid-19 pandemic where, at one point, the health workforce was so stretched that we should have looked into ensuring we had robust policy frameworks.
Instead, we were taking pictures of planes landing bearing cargoes of donated vaccines, and donations across the country. I blame the previous health administration and the one before that. They were effective in PR but not in policy.
They betrayed a generation of young doctors. If there's a word of caution for the current Health Cabinet Secretary, it is this: 'Do not make the mistakes your predecessors made."
— Dr Clarence Eboso is a medical practitioner in Vihiga County and is the co-founder of 254Hope.
Related Topics