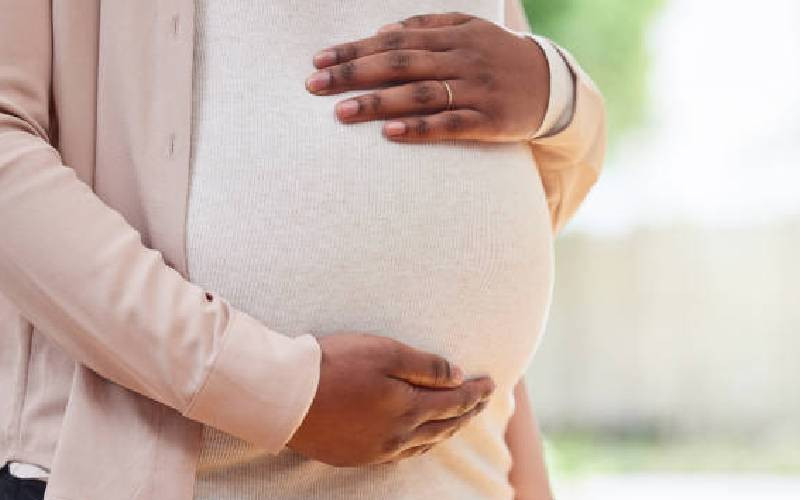 "It is often said that men do not understand women. I don't agree but there's one thing that we men cannot fully understand - what it means for a woman to lose a child, be it a miscarriage, a stillborn or a baby who dies shortly after birth.
Of course, both parents are devastated but it is not the man who carried the baby for nine months; he is not the one who consults friends on diets, wardrobe changes and quick fixes; he is not the one who goes through difficult nights, morning sickness and a constantly changing body.
I suppose it all seems worthwhile because you're going to be a mother, particularly so if it's for the first time. This was the case with my wife when she first told me that she, better yet, we, were pregnant.
We were going to be first-time parents and were totally focused on 'getting ready for the baby'. We come from a humble background and so getting ready in our case, did not entail buying strollers or baby cots as we had seen others do on TV. For us, getting ready meant we now had to work twice as hard and save more money to be able to take care of the baby. For example, we would have to hire a caregiver for the baby so my wife could resume work as soon as possible.
My wife got a second job and so did I. She worked as a skilled house help in the home of an expatriate, having undergone training in, 'how to look after mzungus' and would, over the weekends, also work in a catering company as a dishwasher.
In her third trimester, she started getting some pains which she said felt like it was time. But her friends told her this was normal and, in fact, we later came to learn it was 'Braxton Hicks' which are false labour pains.
It was only when she started bleeding that we knew something was wrong so I rushed her to a health centre. The nurse who attended to us told us there was nothing to worry about and occasional bleeding is to be expected. We returned home. My wife would bleed intermittently but we thought, or at least had been informed, it was normal.
Then one day my wife collapsed, and was rushed to hospital. The doctor told me that my wife had lost too much blood and had gone into shock. Apparently, it was what they referred to as placenta abruption. The placenta had separated from the uterus prematurely and had led to the bleeding, meaning our baby was not receiving enough oxygen or nutrients. They rushed her into surgery but the baby did not survive.
We are told that sometimes babies born prematurely survive, and when they do, if any defects are detected, intervention is done early.
We are now pregnant again and this time, we are not taking any chances; we are doing our clinics at a different health centre – not to the one which failed to detect the problem that had arisen over my wife's pregnancy."
- This personal story was narrated to a Health & Science reporters
[Are you a patient, family member or medic with a health story to share? Write to us on [email protected]]
Related Topics