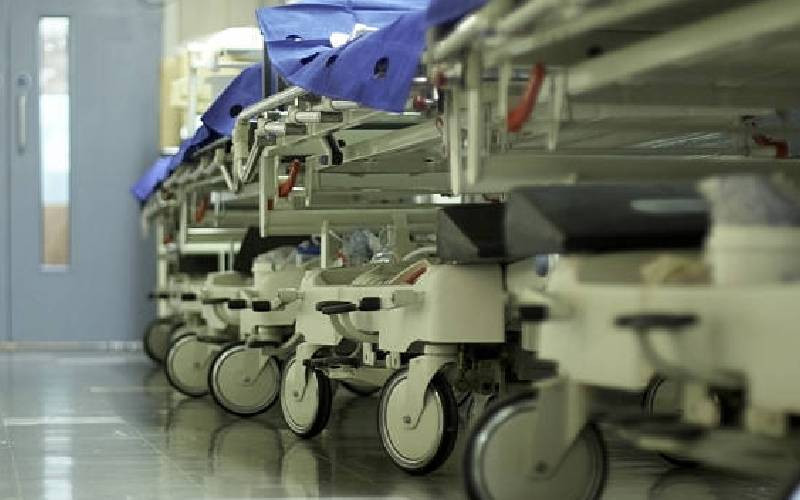 Private health facilities in Mandera County have been put on notice for not giving proper medical attention to cholera patients at their hospitals.
While addressing the media, Mandera Health CEC Mohamud Eda accused private hospitals of putting a strain on public health centres by receiving and dumping critically ill patients rather than providing them with needed medical services.
CEC Eda warned that the private facilities found culpable will be shut down.
"Most of the patients who succumb to the disease are the ones referred from private health facilities. We will close down any privately owned hospital that will not provide proper medical support to cholera patients from now on," said Eda.
Six people, among them two children and a Takaba Girls Secondary School student, have died as a result of the outbreak in the county.
According to a public health report, 134 (29.8%) of the cases are children under 5 years, while 315, representing (70.2%), are aged above 5 with 235 (52.3%) being male and 214 (47.7%) of the cases being female.
"The most affected area still remains Shafshafey/Busle villages with 122 cases, representing a 27.2% increase, followed by those from Bulla power with 45 cases, representing 10%, and in Neboi village with 40 cases, representing 8.9.%.
"Moi Girls Secondary School with 29 students accounts for 6.4%, while Bulla Nguvu accounts for 33 cases, Central 26, Bulla Mpya 25, Boystown 17, Buruburu 16, and Township 15 and Kamor 14 cases. The rest of other areas recorded less than 10 cases including 5 from Suftu (Ethiopia)," read part of the report.
Patients have been transferred from the Mandera County Referral Hospital CTC isolation ward to the main Covid-19 CTC Isolation Centre where they are now being managed.
Health officials said a third CTC is in the works as cases are overwhelming isolation units.
"Of much worry and concern are cases coming from institutions Moi and Takaba Girls Secondary Schools where cases are increasing since the first cases were reported on Feb 10, 2023, and also the prison camp which had so far recorded a total of 8 cases; 4 inmates and 4 warders," added the report.
It has also emerged that there is a cute bed shortage at the Covid-19 cholera treatment centre.
"Two of my relatives are lying on a box for lack of beds in the centre and I appeal to the health department to intervene otherwise patients will die out of such unsuspecting negligence," said Bishar Maalim.
According to CEC Eda, the biting drought and free movement of communities living on either side of the border could exacerbate the spread of the disease. Cholera outbreaks have been reported in the neighbouring towns of Suftu in Ethiopia and Beled Xawa in Somalia.
"As per the management of the pandemic, health education and hygiene assessment at schools (school health program on cholera prevention and control) has been hiked up. Dosing and treatment of shallow wells and donkey carts ferrying water with water treatment chemicals," said Eda.
Education stakeholders have also raised concerns over overcrowding in schools and are worried about more outbreaks should the situation persist.
"Schools are at risk of Cholera since the free education was announced by Mandera county government as a result of serious overcrowding coupled with serious heatwaves combined with complex drought emergencies," said Mohamed Sheikh, the executive director of Action for Sustainable Change.
Sheikh added, "There is a serious need for continuous monitoring and hygiene education in schools during this period of drought and free education offered in Mandera for quality control and risk mapping."
Most schools in Mandera County lack adequate and clean water.
Related Topics