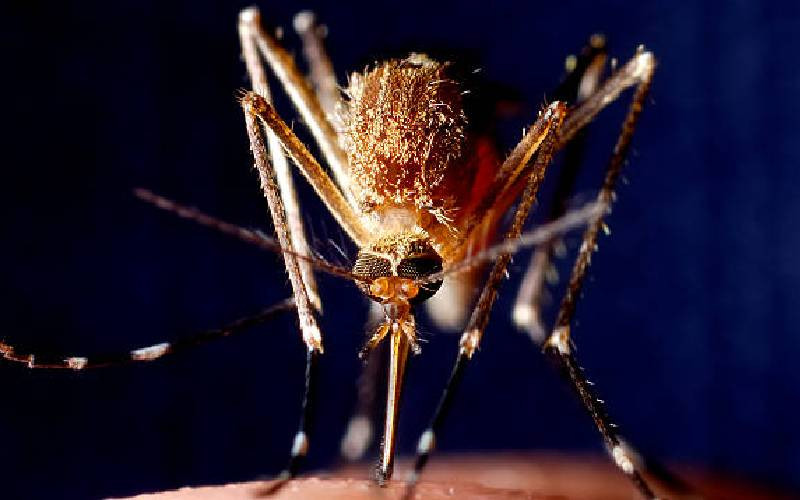 Zambia is among the 20 countries with the highest malaria incidence and mortality globally, with the country carrying 2 per cent of the global malaria case burden and 5.2 per cent of the case burden in East and Southern Africa.
According to the Severe Malaria Observatory at severmalaria.org, more than 80 per cent of the population is at risk of malaria and the national incident rate is 340 cases per 1000 population, with the mortality rate at eight deaths per 100,000 population.
It is as a result of this that the Partners for a Malaria-Free Zambia, including the Ministry of Health, Rotary Clubs and implementing partners, have come together in a programme that is taking place within three years to recruit, train and support 2,500 new community health workers to combat malaria among more than 1.2 million Zambians mostly in the hard-to-reach areas.
Martha Lungu, the Executive Director of Malaria Partners Zambia has told The Standard that the purpose of that training is to empower the Community Health Volunteers (CHVs) to test, diagnose and treat malaria, diarrhoea, and respiratory diseases in their rural communities.
"This programme seeks to ensure that people in the hard-to-reach areas can receive timely malaria treatment close to home such that the disease does not have time to progress into severe or complicated malaria," she explains.
She adds that it also reduces the burden on rural health clinics so they can focus on other seriousdiseases.
The Rotary members have been working with the district health centres to implement the program, collect data that supports the Zambia National Malaria Elimination Centres Countrywide Strategy to end malaria, and strengthen the overall health system for the long term.
Lungu explains that the aim is to record a reduction in malaria cases close to 90 per cent for the highly affected districts in the Central and Muchingaprovinces.
"To achieve this, the partners need to focus on integrating the community health workers with their local health centres and the national health system, collecting real-time data that can be used to make informed decisions such as where malaria testing and treatment supplies may be needed."
She also notes that the government should ensure an adequate supply of malaria testing kits, medicine and treated mosquito nets to control thedisease.
Lungu notes that the people most affected by malaria are pregnant women and children under the age of five years whose immune systems are vulnerable and are very susceptible to the anaemia caused by the malaria parasite.
The Zambia End Malaria Council convenes senior multisectoral stakeholders to complement Zambia's National Malaria Elimination Program.
This council focuses on action and accountability which aims at ensuring the national strategic plan is implemented by driving action and holding stakeholders accountable.
Related Topics