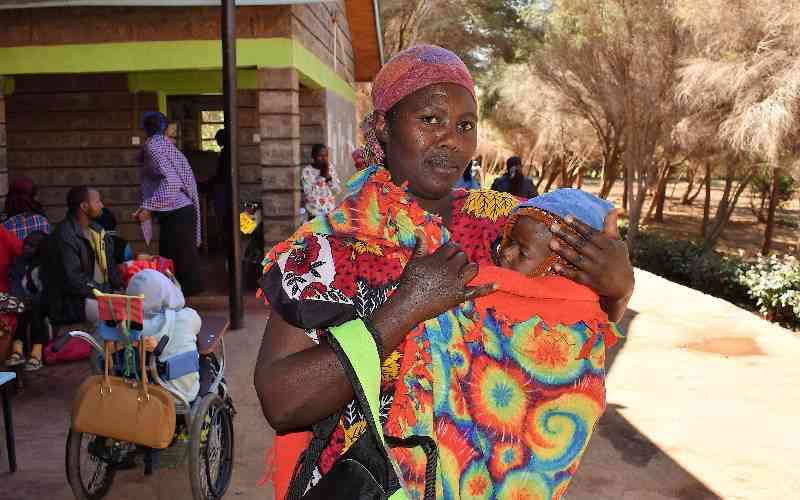 Kenya is set to benefit from Sh720 billion (6 billion dollars) health fund that targets to eradicate poverty diseases endemic in Africa.
The mission of Africa Health and Economic Transformation Initiative (Aheti) launched the Ubuntu Health Impact Fund in Kigali, Rwanda today, that is aimed at eradicating malaria, tuberculosis, HIV and Aids, Hepatitis B and diarrhea over the next three years.
The fund comes at a time state and market failures have denied the poor access to medicine in Africa. Africa lacks genomic data for deciding the right therapies for a patient making healthcare less precise and therefore expensive.
The money will be used to fund six main programmes that include addressing value chain issues like establishment of Africa-based Biomedical Research Facilities (Centres) whose aim is to not only ensure local production of pharmaceuticals on the continent but develop precision medicine for the world.
The biomedical research facilities will help Africa build a database for Genomic Data (DNA data) which is necessary in informing the development of therapies in precision medicine.
According to Prof Fredrick Ogolla, Africa contributes only one percent of the global genomic data that is used in developing drugs but there will be a minimum of three in each urban centre in Africa.
The Ubuntu Fund will also go towards establishment of Africa's Health Data Repository, a one stop shop for all Health Informatics in Africa.
"This data will help in epidemiology and also in the developing both preventive and curative medicine in Africa. The Biomedical Research Facilities across Africa will be spokes that feed the Health Data Repository in order that Aheti can offer one stop shop in health informatics to all health and economic analysts and decision makers," said Prof Ogolla one of the founders of the initiative in a phone interview
The Ubuntu Fund will also establish four pharmaceutical tech labs across Africa which will be a shared resource where all the molecular and clinical trials for the biological medicine will be done.
Once a manufacturer has developed a therapy through the tech lab, they can now go and manufacture it and scale across the Africa.
The initiative will among other programmes give incentives to those who will manufacture quality yet affordable pharmaceuticals in Africa and for Africa.
"It is a patient fund that will have preference for the poor and will be granted to the entrepreneurs who will manufacture essential medicine that will be pro-poor. In that regard, affordability, accessibility, quality, efficacy and reliability is at the heart of the model for this fund," said Prof Ogolla.
He noted that the Ubuntu Fund will also oversee the establishment of Africa's Health Leadership Academy that will offer transformational courses and programmes to develop the political decision makers such as Ministers for Health, directors of health, while training health managers to be able to manage health at the continental level.
The leadership programs will be run in partnership with Aheti's local and global partners such as Universities of Yale and Georgetown, Pharmaceutical Private Sector players and US Government officials on Public Policy.
"I am pleased to learn that the Ubuntu Health Impact fund will not be a sinking fund but rather a revolving fund," said Dr Sabin Nsanzimana, Rwanda Minister of Health.
Dr Nsanzimana explained that the fund will comprise of grants and impact investments from different donors.
"I therefore call on all governments, donor agencies, philanthropists and all persons looking to see an Africa free of poverty diseases, to put in money into the fund in order that we can achieve what the Aheti is all about," he said.
"All these initiatives cannot work unless there is adequate resource mobilization coupled with good governance," he added.
Aheti is made up of a competent Board led by Fr Charles Chilufya, S J who is also the Director of Jesuits Justice and Ecology Network Africa and a Secretariat led by the CEO of Aheti Dr Fred Ogola.
Over the next six months, Aheti's focus is to grow the fund and will therefore be hosting the inaugural Africa Health Trade Fair & Expo between June 14 and 17 in Nairobi, Kenya.
The Africa Health Trade Fair & Expo will be used to match different investors, strategic partners and donors towards the specific Aheti programmes while showcasing best practice in matters healthcare in Africa.
Aheti is an initiative of the Jesuits Justice and Ecology Network Africa and the African Jesuit Aids Network, in collaboration with their partners, the Yale University Global Justice Program, the African Union's Development Agency – Nepad and Incentives for Global Health.
It also brings together the Association of Sisterhoods of Kenya, Association of Religious of Uganda, Conference of Major, Superiors Religious of Ghana and the Zambia Association of Sisterhoods.
Related Topics