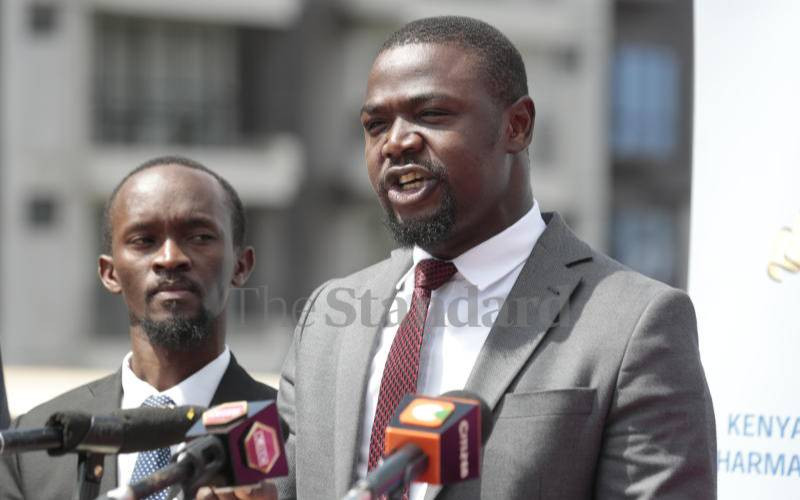 Patients in Kisii are staring at a gloomy Christmas after doctors downed their tools over a delay by the county government to offset their two months' salaries.
Members of the Kenya Medical Practitioners and Dentists Union (KMPDU) Nyanza branch said they would only return to work after their dues were settled. They said they had not been paid their November and December salaries.
In a statement to the journalists, the doctors said they commenced their strike on Friday.
Dr Steve Ndonga, KMPDU Nyanza branch Chairperson said they had signed a return to work formula with the Kisii County government in August, but this has been ignored.
Instead, said Dr Ndonga, the county resorted to intimidation and victimisation of its members, including their union officials.
"No union official is intimidating the governor and his government. In fact, he is the one who has been intimidating and victimising county workers, doctors inclusive, with transfers," he said.
On Thursday during the county's Christmas tree lighting event, Governor Simba Arati called on the doctors to stop the strike.
"I won't be intimidated by anybody to do things to please some individuals. I don't pay salaries from my pocket, the money has not been released from the Treasury," said Arati.
The governor promised to pay the salaries before Friday.
Dr Aggrey Orwenyo, branch secretary, said KMPDU is a registered trade union that represents the interests of medical doctors, pharmacists and dentists, hence no individual representing the doctors should feel threatened.
"The union has always formally written to the county government on matters of concern. There has never been any formal response to our letters. We get verbal responses in form of threats at public functions," said Dr Orwenyo.
He said they feel disappointed that the public promise the governor declared on their salaries did not come to fruition.
"Workers are going to this festive season without two months' pay. At least all other five counties in Nyanza do not owe workers their November pay. Most have even paid the December salaries," he said.
KMPDU branch Treasurer Lyndah Kemunto said doctors work under labour laws, policies and the CBA.
"Doctors work under difficult conditions day and night, without adequate medical equipment and staff shortage. Despite all the challenges faced, we deliver on our duties. It is only fair and just that the employer meets its end of the contract."
Related Topics