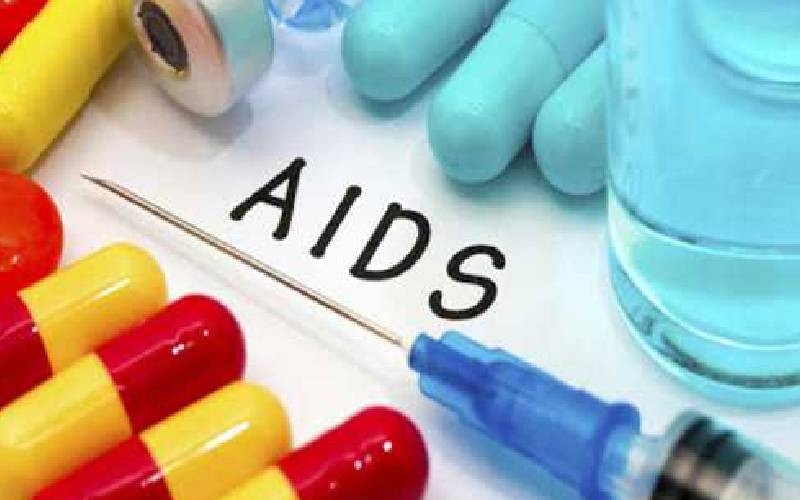 Kenya Medical Supplies Authority (Kemsa) has shelved some batches of antiretroviral drugs (ARVs) over safety concerns.
According to the Pharmacy and Poisons Board (PPB), the drugs, Tenofovir, Lamivudine and Dalutegravir (TLD) have black spots on the tablets and discoloured induction seal.
TLD is a generic HIV combination.
In a letter dated November 8, 2022, addressed to Kemsa, PPB noted that investigations to ascertain the safety of the ARVs has commenced.
"The Pharmacy and Poisons Board (PPB) is in receipt of market complaints on various batches of Tenofovir/Lamivudine/Dolutegravir (300/300/50) manufactured by Universal Corporation Limited. The nature of complaints is black spots on the tablets and discoloured induction seal," stated the letter.
The letter indicates that PPB in collaboration with the manufacturer has begun investigations into the complaints to determine the cause of the deviation.
Kemsa Chief Executive Officer (CEO) Terry Ramadhani confirmed they are holding at least 14 batches of ARVs.
"Kemsa is holding the batches, as directed. Luckily, none of the batches had been distributed to hospitals," said Ramadhani.
The CEO, however, did not disclose the quantity of the batches, nor the population it was meant to serve.
However, Ramadhani said there should be no cause for alarm to patients because the company has more supply.
"People should not be worried about the supply of ARVs, because we have different suppliers of the same product that are available," added Ramadhani.
Dr Ruth Masha, CEO National Syndemic Diseases Control Council (NSDC), said there is no cause for alarm, and maintained that patients will receive their treatment without interruption.
"Patients should not worry about the shelved batches of ARVs, because the manufacturer and relevant bodies are reviewing the matter," said Dr Masha.
It is estimated that 1,508, 405 people are living with HIV in Kenya, out of which, 1,401, 598 are adults, and 106, 807 children aged between 0- 14 years, according to data from the Ministry of Health.
At least 1, 204, 104 people are on HIV/AIDS treatment, an increase from 600,000 in 2013.
Related Topics