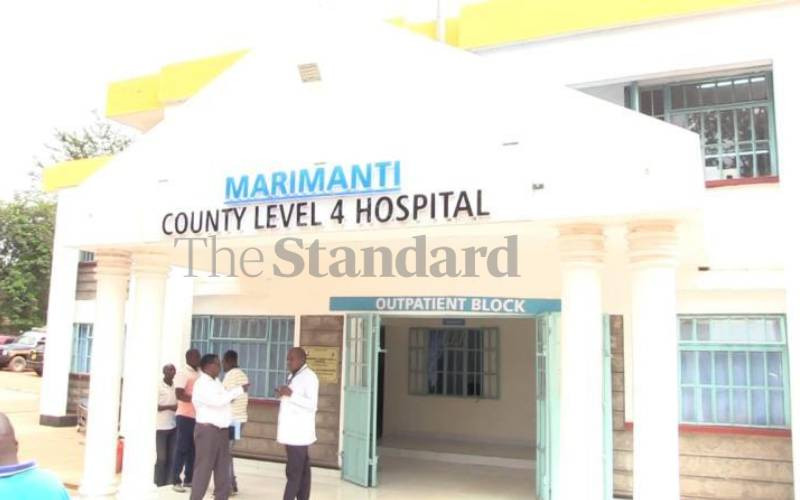 A section of governors have questioned budgetary allocations to the Ministry of Health and want the figures reviewed to support health services in counties.
The governors noted that health was a devolved function, adding the Sh67 billion allocated to the ministry was too much and should trickle down to the counties instead.
According to Nyeri Governor Mutahi Kahiga, counties are responsible for the majority of health services and thus deserve a higher budgetary allocation.
He noted that the Sh67 billion allocated to the ministry was set aside for pandemics, which were rare, as counties grappled with communicable and non-communicable diseases.
"The amount allocated to the Ministry of Health is skewed and part of it should be channelled to counties, which are overburdened by diseases," he said.
Speaking in Naivasha, Kahiga noted that the annual grants issued to former provincial hospitals across the country were withdrawn without reason or explanation.
He said this had affected service delivery, as provincial hospitals were left to deal with high numbers of patients against limited resources.
"The provincial hospitals were each receiving annual grants from the government totalling over Sh400 million every year, but this was withdrawn in unclear circumstances," he said.
Kahiga revisited the controversial issue of higher learning for doctors, noting that the national government should chip into the expenses.
He said despite the doctors working as interns in national facilities like the Kenyatta National Hospital (KNH) and the Moi Teaching and Referral Hospital (MTRH) in Eldoret, it was the counties that were paying their salaries.
"We support the advanced learning of our doctors but the national government should cater for their salaries and training expenses," he said.
Tharaka Nithi county Governor Muthomi Njoka noted that some of the functions carried out at Afya House in Nairobi could be carried out by county health departments, which he argued are closer to the community level and thus more effective to execute.
He pointed to the fight against malaria alleging that there was a department involved in distributing mosquito nets, a function that could be carried out at the grassroots level.
Muthomi called for transfer of staff to counties adding that the funds, which were mainly from donors, could be disbursed to the counties.
"Some of the departments in the Ministry of Health are getting resources from donors for basic services like distribution of mosquito nets," said Muthomi.
Related Topics