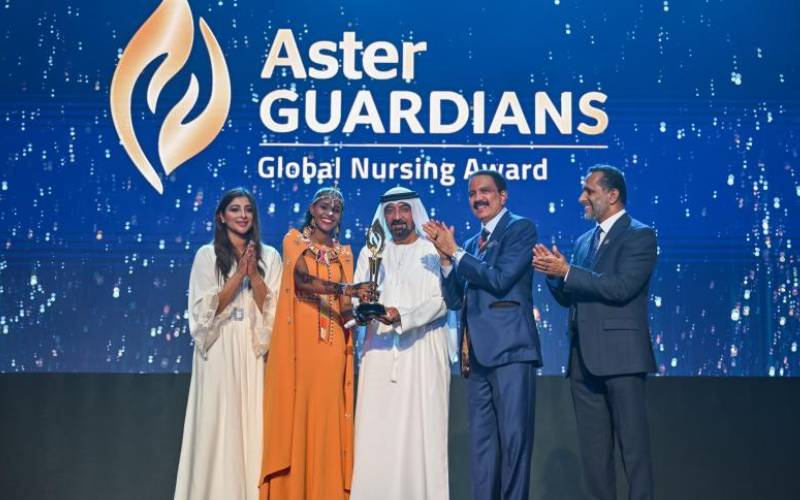 Health Cabinet Secretary Mutahi Kagwe has congratulated Kenya's award-winning nurse, Anna Qabale Duba, who became the first recipient of the first-ever Global Nursing Award which she won for her "contribution to child education and development."
The Aster Guardian Global Award presented to Duba in Dubai on May 12, came with a $250,000 (Sh29 million) prize.
Kagwe said Duba was selected from 24,000 other nurses across 180 countries which underpins the significance of her win though the results of "her hard work and fearless spirit" are also a pointer to the "exemplification of the strides the country has made in its efforts to build a strong health system."
Duba is based at the Marsabit Referral Hospital, Marsabit County.
Kagwe said she is a "model caregiver who has validated my everyday call that service to patients should be as humane as humanly possible".
Duba was among 10 finalists including fellow Kenyan Dida Bulle, also from Marsabit County.
The awards gala was held during the International Nurses Day on May 12 which is marked to celebrate nurses for their extraordinary contribution worldwide.
Related Topics