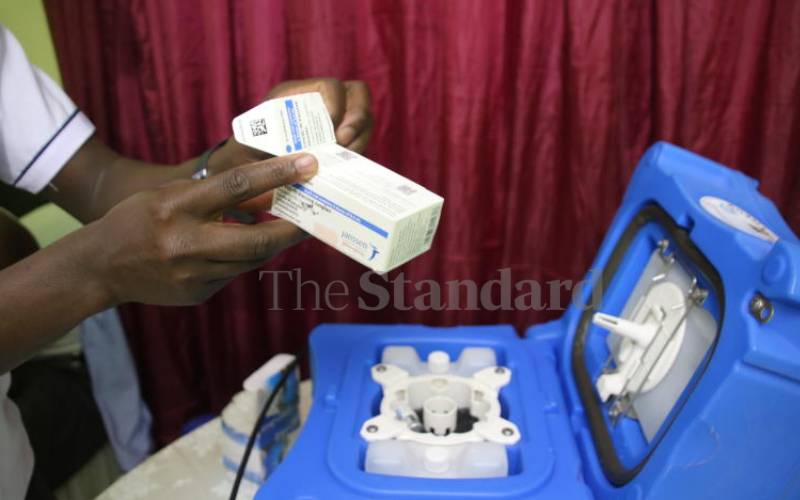 Kenya is among countries in the continent whose response to outbreak of diseases will speed up after the Africa Centres for Disease Control and Prevention (Africa CDC) was recently accorded autonomous status.
The entity will no longer operate as a technical arm of the African Union (AU). Its elevation was as a result of renewed perception that diseases could pose a security threat after the outbreak of Covid-19.
African leaders will, therefore, have full control in coming up with solutions for policy guidance.
Research work
Ahmed Ogwell, the Africa CDC Deputy Director, said the move would also strengthen the continent's research work, as "Africa CDC will be able to handle all its activities within its agency, without using AU system and make quick decision for states." Also, the AU Assembly set up the Africa pandemic fund, which will attract more resources for the continent.
Currently, there is AU Covid-19 Response Fund, whose process is slow.
"The AU commission process is very slow, but with elevation, will polish the funds to be faster," said Dr Ogwell.
He said Africa CDC would handle primary level studies, for laboratory based research, especially on health approach on human, animal, and environment.
The Africa CDC will be headed by a Director General, giving it the potential of attracting qualified professionals from the continent.
The entity will report directly to the Heads of State of AU member countries, who will "want to have full, timely access to anything that happens within the continent so that they can provide policy guidance," said Dr Ogwell. "I think that is extremely encouraging."
African leaders who attended the 35th AU Summit, where African CDC was elevated, also pledged their support for establishment of a fully-fledged African Medicines Agency (AMA) and which will, among others, help combat malaria and Female Genital Mutilation (FGM).
President Uhuru Kenyatta, speaking at the summit in Addis Ababa, Ethiopia, hinted that Kenya and East Africa countries would soon ratify the AMA treaty. "It will enhance better access to newer and safer medicines," he said.
So far, at least 22 African countries have ratified the AMA treaty while eight have signed it.
Another 25 countries, including Kenya, South Africa, Nigeria, and Ethiopia have neither ratified nor signed it.
Vaccination campaign
Meanwhile, Ogwell said Africa CDC planned to roll out a Covid-19 vaccination campaign using youth, who form the bulk of the population in Africa, but who have been hesitant to get vaccinated.
Kenya is among countries experiencing hesitancy in uptake of the jab among youth. Ogwell said: "We want to ensure youth are fully involved in the vaccination drive, as we aim at creating herd immunity."
According to a Vaccine Pre-Introduction Study, Kenya's youth fear side effects associated with the vaccines, including blood clots, infertility in men and altering of the women's menstrual cycle.
However, Geoffrey Kulabusia, an immunologist, explains that side effects, including swelling on injection site, vomiting, numbness on the arm, tiredness and headaches are similar to those from any other medicine and that the Covid-19 dose has no markedly adverse side effects.
Related Topics