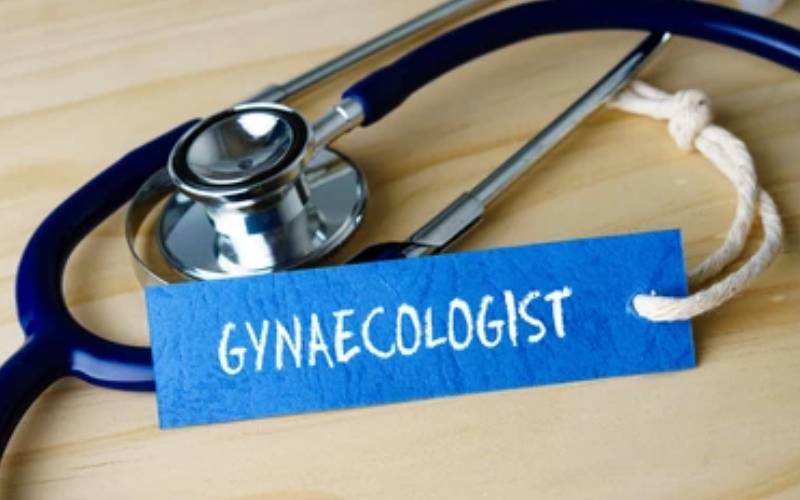 Fancy Chepkoech was diagnosed with kidney cancer (also known as nephroblastoma) at the Nakuru Level Four Hospital in July 2020. By September, the then seven-year-old had developed acute stomach pains and was referred to the Kenyatta National Hospital for review and removal of the growth.
Despite being in acute pain, it took three weeks before her case was reviewed, according to her mother, Nancy Kipkemoi.
Fancy started chemotherapy sessions in the fourth week of admission, but died three days later, on October 17.
"Had my daughter been attended to and treated on time," Kipkemoi says, "she would have healed. I watched her in pain, despite using painkillers."
Chepkoech is one among hundreds of patients who die before their medical cases are reviewed, largely due to shortage of specialised doctors; in her case, a cardiologist.
Indeed, the country has been struggling with an acute shortage of specialised healthcare providers for heart and skin ailments, nerve conditions, reconstructive surgeries and ear, nose and throat. This means there are few cardiologists, dermatologists, neurosurgeons, plastic surgeons and Ear, Nose and Throat (ENT) specialists.
If your glands develop problems, it means booking an appointment with an endocrinologist who are also in short supply alongside oncologists, periodontologists who treat cancer and gum related diseases respectively.
Consider this: Kenya has 9,826 doctors licensed to practice out which 2,606 are specialists serving a population of nearly 50 million.
The doctor-patient ratio in Kenya is about 1:10,000, against the World Health Organisation (WHO) recommendation of 1: 1,000.
Shortage of specialists in areas like forensic medicine, urology, interventional radiology, oral pathology and pharmacology have been pegged on among others; lack of financial muscle, years of training and lack of sub-specialty training.
Yet, scarcity of specialists could be the difference between life and death.
Take Jackline Barongo Ombati, a trained electrocardiogram (ECG) nurse at the Nakuru Level Five Hospital. She reviews more than 20 patients at the cardiology unit and, according to her, the growing numbers of heart related diseases are attributed to hypertension, rheumatic fever, diabetes and oncology.
Ombati, who undertook ECG training in China in 2016, is the only nurse of her training at the unit. She reports to work before 8am and works without lunch break until 3pm when she clocks out. Procedure for one patient takes 30 minutes besides her writing reports to doctors.
"For better management, I should handle about 10 patients (daily)," she says.
Patients requiring specialised diagnosis are escalated to referral hospitals, either at Moi Teaching and Referral Hospital (MTRH) in Eldoret or the Kenyatta National Hospital.
There are six pediatric nephrologists in Kenya with four in Nairobi and one each in Eldoret and Mombasa. It takes about 16 years to train as a doctor and pediatric nephrologist. At least two extra are expected to graduate by next year.
Pediatric nephrologists treat kidney and urinary tract diseases, bladder problems and kidney stones in children.
Dr Doris Wanjiru Kinuthia, a pediatric nephrologist at Aga Khan University Hospital and Gertrude Children Hospital, is one of the six specialists and she uses her 30 years experience in her field to teach doctors and nurses as a way of bridging the specialisation gap.
She also shares her phone numbers with doctors across the country for consultation purposes.
"I teach all nurses, medical officers, and any doctors across the country. Sharing knowledge is very important, to enable others too discharge service, in times of need," says Dr Kinuthia, who reviews about 30 outpatients at Gertrude Hospital, with about 12 or 15 inpatients.
Medical specialists are important because they breathe life into the health sector.
"You might be having a tumour in the head and go to a sub-county hospital where a clinical officer diagnoses you with migraine and you're put on paracetamol. And because there is no better trained specialist to think outside the box, you are sent home, only for the condition to present in an advanced stage," she says.
But what happens when she takes a break?
"These days I enjoy holidays," she says, "For example, during public holidays, I do not open clinics but I advise people who need my services to visit the nearest hospitals, and if they need admission, I visit them."
Though she has embraced telemedicine, she reckons that physically meeting patients is more advisable for proper examination and diagnosis.
Additionally, there are various professional fields like Kenya Pediatric Association and East Africa Kidney Institute, which train upcoming specialists to bridge the gap.
Trainings are also recorded and material shared for reference by upcoming doctors but Dr Kinuthia thinks counties should "release young doctors to specialise and assure them of job security."
Data by the Ministry of Health reveals that between 300 and 400 mothers die annually due to maternal related complications.
Dr Kireki Omanwa, the President of Kenya Obstetrical and Gynaecological Society (KOBGS) says that to avert maternal deaths, more gynecologists should be trained.
According to the society, the country has 500 gynecologists, with majority stationed in cities like Mombasa and Nairobi. Counties like Kisii has three while Garissa, Mandera and Turkana have one each. Wajir has none.
"Mothers die in this country because they are never checked by a specialised doctor. With specialised care, we stand to reduce maternal and infant deaths," said Dr Omanwa, adding that "deliveries cannot be put on hold and this is why we need counties to release young doctors for specialisation because we need to save lives."
There are only five maternal medicine and only 10 infertility specialists across the country and Dr Omanwa observes that sub-specialists like maternal-fetal medicine should be trained to handle increasing cases.
"Government should support training and allocate the specialists to various counties," said Dr Omanwa attributing low numbers of specialists in the field to lack of financial muscle, more training years needed, lack of sub-specialty training and lack of enough training opportunities.
The University of Nairobi charges about Sh638,000 annually to train various medical specialists, an increase from Sh300,000.
It takes 15 years to be accredited as an obstetrician and gynaecologist, five years in medical school, one year internship, five years of specialisation, two years working under a senior consultant, and two years of supervision.
"We need to be patriotic. The government should employ specialised doctors. We cannot have foreigners being employed while our doctors are jobless," says Dr Omanwa.
The field has embraced tele-medicine, and during holidays, specialists work with the head of the department for smooth work flow.
"There is also brain drain. It is ironic for the government to train specialists and export them to countries like Europe and the UK where they get better pay," he said.
Other medical fields with less specialists includes pulmonologists of which there are 26 with majority stationed in Nairobi, Kisumu, Eldoret and Mombasa. Pulmonologists deal with the respiratory system and Dr George Nyale, a pulmonologist, says the "number of specialists cannot satisfy demand for lung complications like asthma, which affects at least 10.5 per cent of the Kenyan population."
According to the Surgical Society of Kenya Secretary General, Dr Michael Mwachiro, the country has approximately 120 orthopedic surgeons and 300 general surgeons.
It takes 15 years to train a single surgeon, at a cost of about Sh5 million, after graduating from a medical school, training that is vigorous.
The Kenya Medical Practitioners, Pharmacists and Dentist's Union (KMPDU) through Secretary General, Dr Davji Atellah, said the country is still faced with shortage of health professionals, even with advancement of talks on implementation of Universal Health Coverage (UHC).
Most specialists he said are found at Level 6 National referral hospitals and top private institutions like the Nairobi Hospital and the Aga Khan University Hospital also in Nairobi.
"There are already few doctors in the country and these few can only choose areas of specialization they like. So you end up having very few in certain areas of specialization," said Dr Atellah noting that post - graduate training is also expensive and very few can afford thus forcing some doctors to work for more years and save money to advance their studies.
There is the whole question of time. Specialized training takes longer, for example, it takes at least seven years to train as a neurosurgeon, a period that lengthens, due to hitches like university strikes.
Also, some specialties like dermatology and cardiothoracic surgery are only offered in only a few universities with limited student admission.
The union also accuses some counties of not releasing doctors for postgraduate training "because they do not want to employ other doctors. It is a vicious circle of fights to be released for masters programmes," laments Dr Atellah.
KMPDU has recommended a review of post-graduate training by the Ministry of Health to have the national government — through Level Six teaching and referral hospitals — to train doctors, as opposed to county governments.
To ease the shortage, some health facilities are embracing telemedicine like the Moi Teaching and Referral Hospital.
The CEO, Dr Wilson Aruasa, singled out oncology and cardiology as areas with few specialists.
"We use telemedicine to address shortage of specialists, or in case we have more patients in need of healthcare," explained Dr Aruasa. "We also erect medical camps at village levels where we provide specialised care to locals, for example deploying ophthalmologists who conduct eye check-ups and treatment."
Related Topics