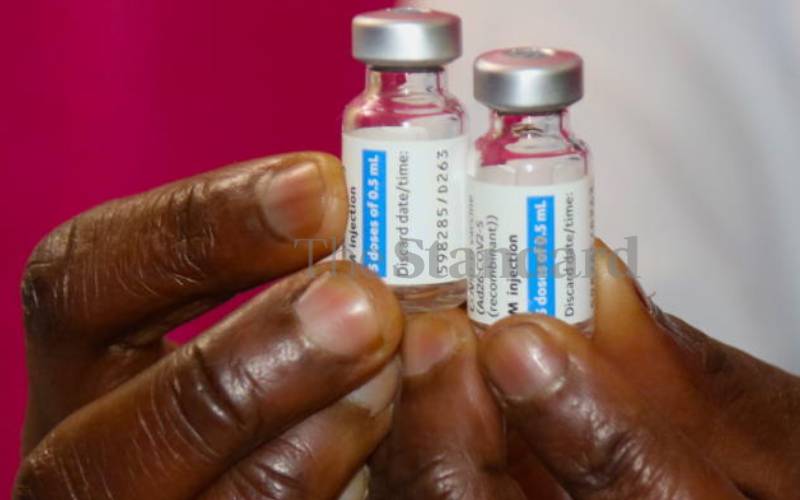 Kilifi County recorded a significant reduction in bacterial and viral infections in the past 12 months, thanks to measures put in place to control the Covid-19 pandemic, newly-released data shows.
According to Kilifi county health executive Dadu Karisa, the number of patients suffering from respiratory and abdominal diseases dropped by 50 per cent in the past 12 months compared to a similar period the previous year.
"There is evidence that the number of transmittable infections has reduced compared to the preceding two years," he said.
Karisa noted that the drop had been particularly evident in upper respiratory diseases such as asthma, lung disorder, pneumonia and chronic and pleural effusion.
Kilifi's department of health records show that cumulative respiratory tract infections for the past 12 months stood at 77,344, down from 145,000 cases in 2019 – a near 50 per cent reduction.
Diarrhoea infections, which for years have ravaged Kilifi residents, especially children below five, also dropped drastically since the Covid-19 protocols were introduced in March 2020. Dadu said reported cases of diarrhoea stood at 16,985 in 2021 from 42,612 in 2019 – a near 60 per cent reduction.
"Diarrhoea cases were as high in January to March 2020 across the entire period but dropped by 20 per cent in April 2020 following interventions to prevent the spread of Covid-19," Dadu said in an interview.
Malaria infections, however, remained on the rise, nearly tripling to 60,479 this year up from 21,241 cases in the preceding period.
Wearing of face masks and fumigation of public places has also helped in the reduction of pneumonia, which is transferred from one person to another by airborne particles through coughing and sneezing into the air.
Dadu said the county had also witnessed a reduction in pneumonia cases from 10,428 in 2019 to 6,170 cases in 2020/2021.
Kilifi county had not had cholera cases this year, although it recorded 12 cases in 2017 and 22 cases of children under age 10 in 2019.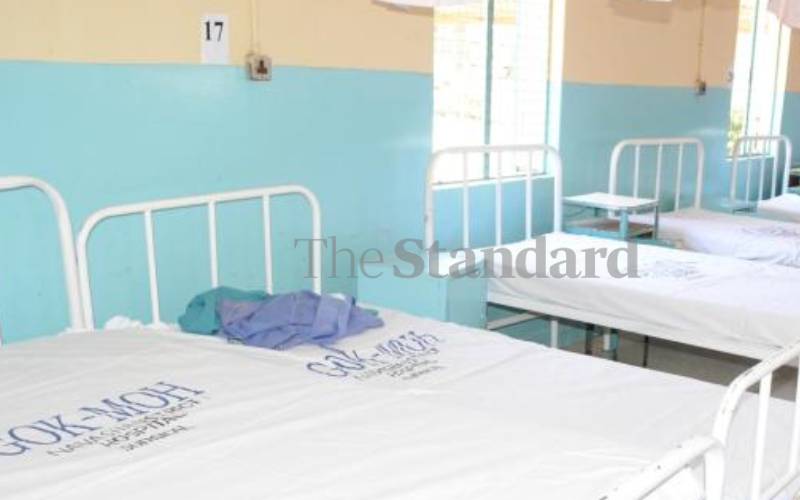 According to the Kenya Medical Research Institute (Kemri), Kenya reported a cholera outbreak in 2019, recording 5,734 cases and 78 deaths, and 4,476 and 37 deaths last year.
In May this year, Kenya reported 550 cases and 13 cholera deaths, which indicates that Covid-19 precautions have resulted in a decline in number of cases.
Mumina Alaso, a community health volunteer in Sokoni Ward, Kilifi North, says she encourages residents to continue washing hands, because the number of people who used to suffer from poor hygiene has also reduced.
"I encourage Kilifi residents to continue maintaining personal hygiene at this time of the pandemic and even after, as it has really reduced infections," advised Mumina.
Mothers in Kilifi County are perhaps the happiest lot with this new reality, as they have been grappling with many challenges brought about by sickly children.
Zena, a mother from Nayeni in Kilifi, told The Saturday Standard that she used to visit the hospital frequently, but that is now a thing of the past. "Early last year, I almost lost my daughter to diarrhoea; she almost died because of dehydration and she was admitted for two weeks," said Zena.
Health CEC Dadu says the Kilifi department of health had roped in residents to make sure that hygiene at household level continues to be maintained, even after Covid-19 is contained.
He said the department had also improved infrastructure in public areas, including in marketplaces and schools to enhance the handwashing culture.
Related Topics