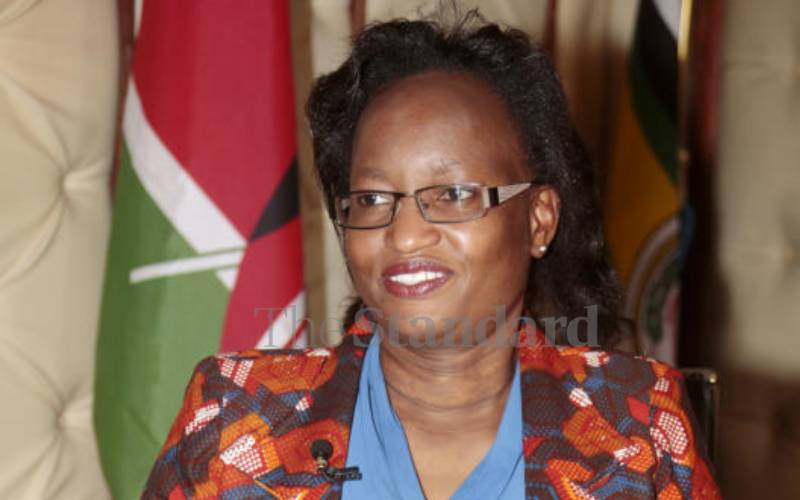 Health Principal Secretary Susan Mochache has reiterated the government's commitment to weed out cartels.
Recently, investigators exposed a syndicate involved in the sale of cancer drugs at the Kenyatta National Hospital (KNH).
"The uncovering of the theft at KNH was a multi-agency effort. It was an injustice to patients and Kenyans. It was not right. We congratulate those who uncovered the theft," said Mochache.
The PS said they roped in the Directorate of Criminal Investigations to weed out cartels that continue to siphon funds and resources meant to provide health care to Kenyans.
She cited Kenya Medical Supplies Authority (Kemsa) and the National Hospital Insurance Fund (NHIF) as target areas, whose integrity she said affects attainment of Universal Health Coverage (UHC).
"Uprooting of cartels at the ministry, in Kemsa and NHIF will continue. Without the reforms, UHC will remain compromised and will disadvantage Kenyans," said Mochache.
Mochache spoke during celebrations to mark the National Cancer Survivors Day at the Nakuru Level Five Hospital where she also launched the Regional Cancer Centre.
She commissioned a Sh650 million modern radiotherapy unit, aimed at reducing pressure on the country's existing facilities.
Mochache said the radiotherapy unit was a major milestone for the South Rift region.
"Cancer patients will no longer have to queue for days or weeks in Nairobi," said Mochache.
Nakuru Governor Lee Kinyanjui said although the country had made great strides in cancer management, there was much that needed to be done.
"One of the biggest challenges is that most patients seek health care when the cancer is already at stage four. We might have to make screening mandatory for one to access various services," said Kinyanjui.
Kenya Network of Cancer Organisations Executive Director Christine urged the government to speed up completion of the other regional radiotherapy centres.
Related Topics