Coast faces more risk of dengue fever thanks to climate change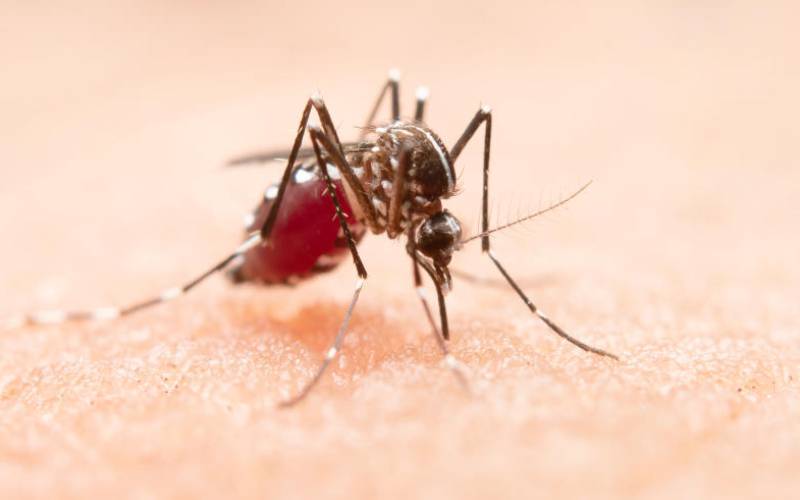 The world is warming up and experts fear disease-carrying mosquitoes will survive in their current habitat, thus increasing the burden of diseases like malaria, dengue fever and chikungunya.
Already, dengue fever is on the rise in Coast thanks to warmer weather.
Principal Meteorologist Pamela Muange explains that changes in temperature, rainfall and humidity have an influence on environmental conditions, which end up being conducive for vector-borne and water-borne diseases to spread.
Interestingly, dengue is spread by mosquitos that bite people during the day which explains why women and children are the most affected unlike men who are mostly out fending for their families.
On how climate change increases the spread of dengue, Muange explains that warmer climatic conditions increase mosquito habitats.
"And due to drought, people have to store water, dams have to be dug thus increasing additional breeding grounds, while human behaviour like global travel increases rate of transmission," says Muagne.
One victim of dengue fever- which the World Health Organisation (WHO) lists as among neglected diseases- is Christine Atieno from Bemzungu in Miritini, Mombasa.
She nursed pains, aches and stubborn flu alongside her youngest son for three weeks. Both went for Rapid PCR tests when their symptoms became severe.
"I was told diarrhoea, blocked nose, fatigue and headache are sings of dengue fever," recalls Atieno.
I was in denial since I had done all I could to keep the disease at bay.
"I had taken precautions such as not having stagnant water around but I still ended up sick," she says.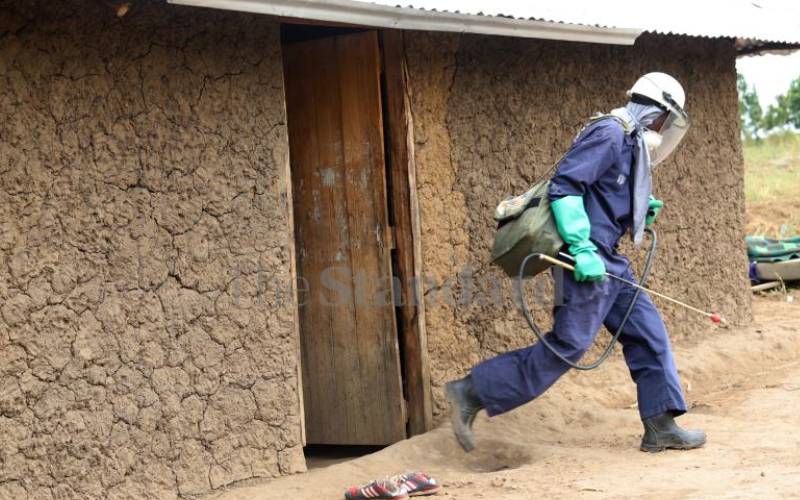 Atieno and her son were put on medication before being admitted for a week to avoid spreading the disease.
"The doctor advised that we spray our house more often to kill mosquitoes that spread dengue fever, though up to now we are still on medication," she says.
"I have never spent that much in hospital," says Atieno, a water vendor after spending Sh8,000 on treatment.
Dengue symptoms include severe headache, rash, bleeding and pain in muscles and eyes.
Agnes Wairimu's three-month old baby also suffered from dengue.
She developed fever and no medication was effective. By the time both were hospitalised, the baby was in pain, dehydrated and had stopped breastfeeding.
Even at the hospital, the fever was not going down. It lasted almost a week.
Wairimu has since embraced preventive measures like sleeping under a mosquito net to protect herself and her two children.
There is no specific treatment for dengue fever whose management is mainly supportive.
The disease caused by a virus is spread by the bite of the Aedes aegypti mosquito and is potentially lethal.
The Aedes aegypti mosquito also transmits Zika, chikungunya and yellow fever.
Increasing urbanisation and climate change has increased the density of the mosquito, which causes dengue fever.
Increased mosquito population will mean more infections, says Victor Tole, Chief officer of medical services and public health in Lamu County.
"People should seek medical care when they have a persistent fever as it is a sign of infection," says Dr Tole.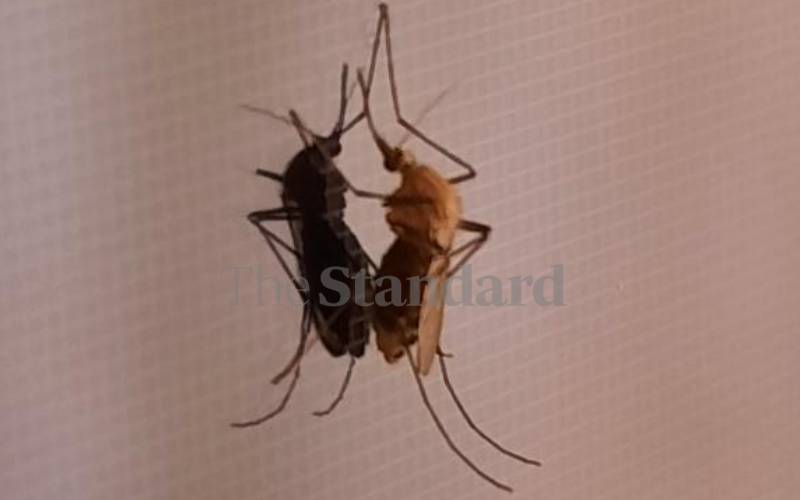 His counterpart in Mombasa County, Dr Godfrey Nato, says the outbreak of dengue fever "follows the rain pattern and occurs every year during long rain season and its more rampant from May".
"But climatic changes around the Coast makes it hard to track its outbreak as we don't have two static rain seasons that we used to have previously," offers Dr Nato.
"And now dengue fever is following that pattern that you can't pin it on a particular month."
Unlike the anopheles mosquito which transmits malaria and which bite people at night, mosquitos that transmit dengue bite people during the day when most men are away and women and children who are not of school-going are at home.
That might explain why we have a difference on those who get sick.
The biggest challenge in public hospitals in Mombasa is lack of rapid test kits for dengue due to financial challenges, says Nato.
The county government is involved in sensitisation of the public to clear bushy compounds and stagnant water. It also encourages people to have frequent checkups and not to wait until they are overwhelmed by symptoms.
"We have so far reached 160,000 people directly through sensitisation and also distributed mosquito nets as preventive measures. We also have fumigated sensitive areas that are prone to mosquitos," says Nato.
Dengue-causing mosquitoes breed in water and bushes and Iguanas Karingo, a health community volunteer in Bemzungu, is glad that most homesteads are covering their water containers and not leaving stagnant water around.
Mosquitos that spread dengue fever feed in early morning and evening as opposed to the ones that spread malaria.
"We encourage people to wear long-sleeved shirts, trousers, and clothing that will prevent them from being bitten by mosquitos in early dawn and evenings," says Nato.
Though no deaths have been reported in Lamu and Mombasa, Tole fears that "dengue is a re-emerging infectious disease in the tropics.
And with climate change, the vector dynamics also change. Places, where there were never outbreaks, are now reporting outbreaks."
Besides patients incurring treatment costs, Dengue also leads to sick-offs, disrupted life routines and even death in its most severe form.