Home
/
Health & Science
To reduce teen pregnancies, fund reproductive health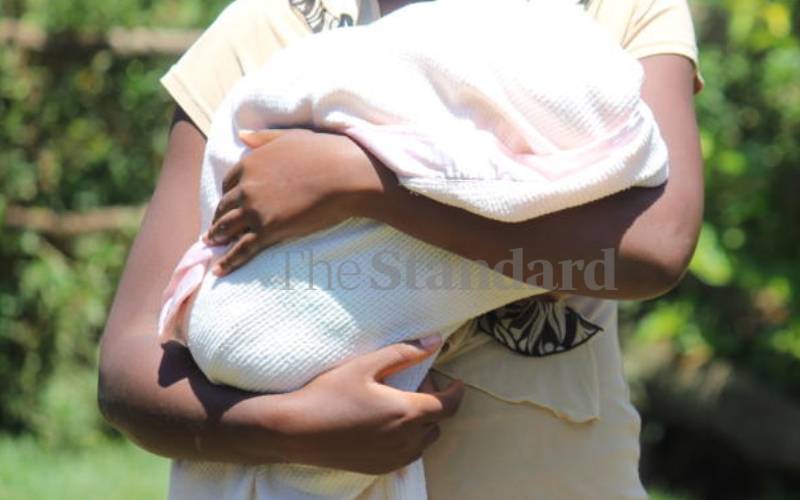 As Kenya joined the rest of the world in commemorating world population day this year, we had the perfect opportunity to re-examine the sexual and reproductive health of young people in Kenya.
It is especially vital to renew our commitment to implement existing commitments and policies, and budget for sexual and reproductive health programmes targeting the youth. More so, in the wake of the Covid-19 pandemic.
In November 2019, the Government of Kenya co-hosted one of the most significant conferences, the Nairobi Summit on the 25th anniversary of the International Conference on Population and Development, popularly referred to as ICPD+25.
More than 6,000 world leaders assembled to mark an important milestone of 25 years since the International Conference on Population and Development (ICPD) held in Cairo, Egypt in 1994.
In the lead up to, and during the Nairobi Summit on ICPD+25 it became apparent that young people had challenges accessing sexual and reproductive health services, leading to negative health outcomes, such as teenage pregnancy, new HIV infections, deaths and injuries from unsafe abortion among others.
At the summit, Kenya committed to eliminate these negative outcomes by ensuring universal access to friendly quality reproductive health services and information to the youth and adolescents by 2030.
A good starting point is allocating more and better funds to sexual and reproductive health, especially those targeting the youth because sexual and reproductive health programmes have been perennially underfunded in Kenya. Better funds because it is rarely clear how much has been budgeted for the sexual and reproductive programmes owing to the fact that the budgeted funds are rarely in stand-alone budget lines.
Kenya has a youthful population with a median age of 19 years. Adolescent fertility rate (births per 1,000 women ages 15-19) in Kenya was at 81.79 in 2016 according to the World Bank with one in five girls forced into marriage before turning 18. Worse still, 24 percent of women of reproductive age (15-49) who want to stop or delay childbearing are not using any method of contraception.
In 2014, Kenya spent 5.7 percent of its Gross Domestic Product (GDP) on health. This is way below the target set by African Union countries of allocating at least 15 percent of their annual budgets to improve the health sector.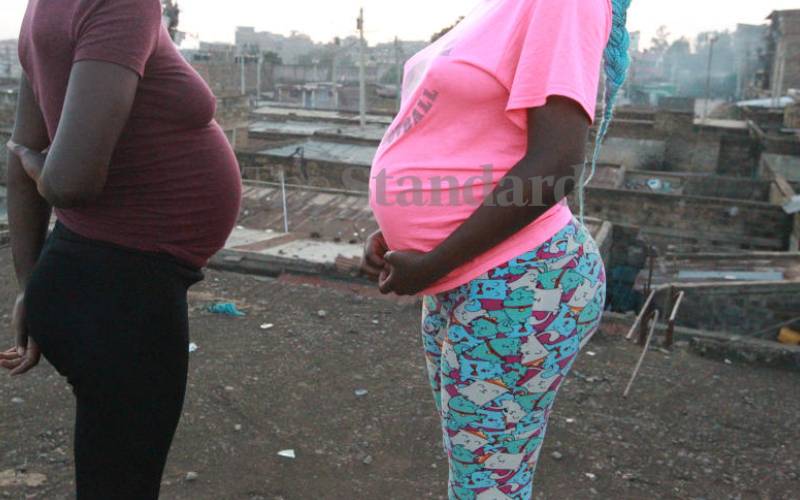 On paper, Kenya pays attention to sexual and reproductive health issues. For example, the Constitution of Kenya, the Sexual Offences Act (2006) and the National Reproductive Health Policy (2020) emphasise the importance of prioritizing sexual and reproductive health issues. Most recently, President Uhuru Kenyatta led Kenya in committing to improve the sexual and reproductive health of young people.
However, despite these policy commitments, there are gaps in its implementation and young people have paid the greatest price for unfulfilled promises. Their voices go unheard, their issues ignored, and their rights and choices denied.
Continuing to depend on external sources for vital reproductive health supplies will very likely lead to a crisis.
Young people's sexual and reproductive health needs can only be assured if they have access to these services and supplies, including the provision of contraceptives; counselling and information; and testing and treatment of sexually transmitted infections.
In most cases, young people lack places where they can access sexual and reproductive health services without stigmatisation and discrimination.
The cost of these services is often too high and out of reach for most young people. In addition, Covid-19 has aggravated the situation and brought about novel challenges in access to sexual and reproductive health services.
Kenya's status as a lower middle-income country means that we are slowly being weaned off development funding for basic services such as health.
Indeed, the Health Sector Working Group Report 2021-24 published in October last year notes that development Partners for Health Kenya (DFID, UNFPA, USAID, and the Bill and Melinda Gates Foundation) have pledged to match government of Kenya funding for Reproductive Maternal Neonatal Child and Adolescent Health (which includes family planning) funding in a sliding scale till Kenya takes over domestic financing by 2023.
Addressing the sexual and reproductive health needs of young people is key for Kenya's quest for socio-economic development.
Mr. Ongwae is the Regional Project Manager, Advocacy, Eastern Africa, at DSW
Related Topics