Home
/
Health & Science
Makueni County was pioneer in healthcare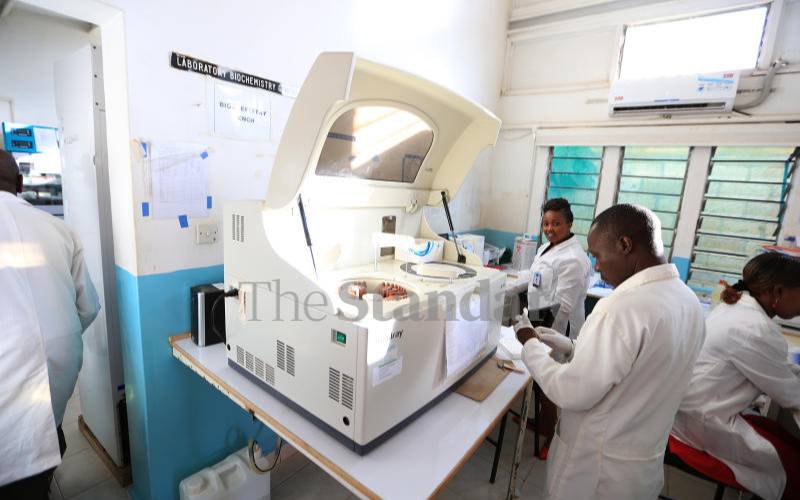 The county government of Makueni was the first to initiate efforts to strengthen primary healthcare by increasing the number of hospitals.
Between 2013 and 2015, the county increased its Level 2 and 3 hospitals from 90 to 226. Primary hospitals, where women could deliver from, also increased from 37 to 226 over the same period.
The government also invested in the training of human resources and equipping the hospitals. Laboratories were also expanded.
Health Executive Andrew Mulwa said after they managed to sustain primary healthcare, they realised the need to shift focus to secondary care that is curative.
At that time, only 7.5 per cent of the population was paying for NHIF. In 2016, the county came up with a plan to increase access to healthcare. It developed the Makueni Care where residents registered for healthcare with Sh500 and the government topped up with another Sh500.
The initiative targeted two million people with a view of raising Sh100 million.
"Contribution by the people guarantees quality services. If the national government had considered this, UHC would not have failed in the four counties where it was piloted," said Dr Mulwa.
However, Mulwa said there were plans to scale down financing towards Makueni Care to enable more people to register for NHIF thereby aligning themselves with UHC.
The county has also consistently increased its allocation to health, which has improved services. In the 2013/14 financial year, the county government allocated Sh1.6 billion to health. The health budget now stands at Sh3.4 billion.
Related Topics