Technology can help us achieve healthcare goals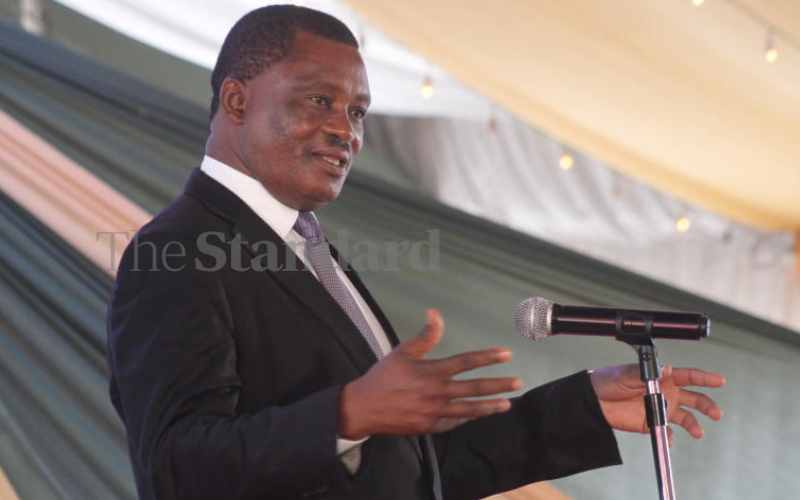 The theme of this year's Kenya Medical Association's 48th scientific conference "The future today; technology and innovation in healthcare", best captures the spirit of advances in the medical field.
The potential of medical technology offers healthcare limitless options. In the words of Richard Smalley, the Nobel laureate, the impact of nanotechnology on the health, wealth, and lives of people "will be the equivalent of the combined influences of microelectronics, medical imaging, computer-aided engineering and man-made polymers developed in this century."
Yet, no advancement in technology can replace the human touch. It is a combination of excellent manpower, enabling legislative framework, advanced technology and prudent allocation of financial resources that will deliver such dreams as Universal Healthcare (UHC).
But how affordable is our healthcare? While Article 43 (1) (a) of the Constitution provides that every person has the right to the highest attainable standard of health, the cost of healthcare in Kenya today is beyond the reach of many. It is perhaps time to tinker with policy to make UHC a reality by addressing the prohibitive costs. While an attempt to make the National Hospital Insurance Fund (NHIF) a vehicle to deliver UHC has been made, the reality is NHIF is yet to convince Kenyans that it can comprehensively cover everyone.
We should make the painful decision to inject more funds to NHIF to improve its capacity. To quote former US First Lady Michelle Obama, "someone is going to have to give up a piece of their pie so that someone else can have more." This is the time.
Kenya's current doctor-to-patient ratio is estimated at 1:7,000 against the UN recommended ratio of 1:1,000. Granted, as a country, we have in recent years tried to bridge this gap by engaging doctors from Cuba, but we have more ground to cover.
One place to look is Kenyan doctors abroad. We should start with finding incentives that will attract thousands of Kenyans serving in the healthcare sector elsewhere.
Can we reach a time when senior leaders, including the president, will be treated in any of our referral hospitals? I believe we can.