Home
/
Health & Science
Be warned: There is Covid-19, then there is 'Long Covid'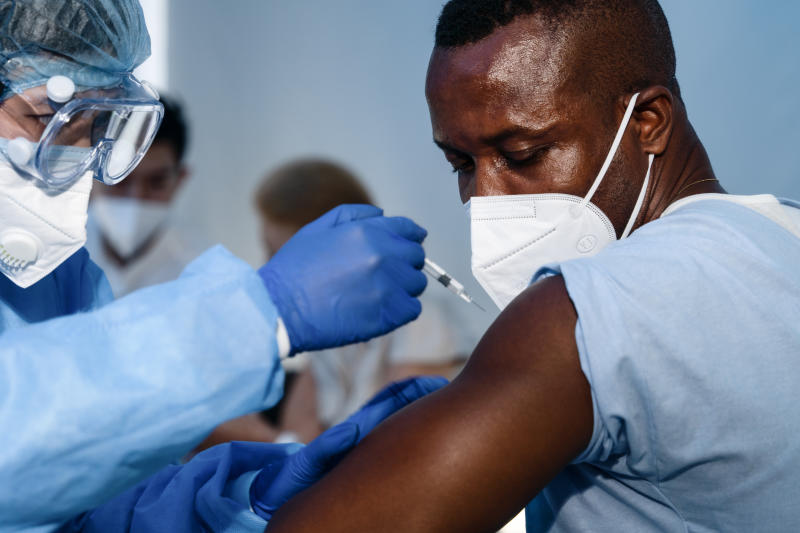 Yvonne Kidenda, a mother of two, has suffered the brunt of Covid-19 while in her third trimester.
Persistent cough, loss of smell and taste and shortness of breath saw her seeking emergency care.
"After a restless night, I called an ambulance and was rushed into the ICU," she recalls her near-death experience this January when she underwent an emergency C-Section after her condition worsened.
"Upon delivery, a few hours later I got a heart attack," narrates Yvonne. "They tried to resuscitate me. A few hours later I had a second heart attack. I had two heart attacks in a span of six hours and then I went into a coma for three weeks."
Yvonne would shortly be battling 'Long Covid,' a term used to describe the effects of Covid-19 that continue weeks or months beyond the initial illness.
Dr Mwita Riro, a physician, explains that 'Long Covid' is from Post Covid Fibrosis which is extensive damage to the lungs, where they cough and have difficulty in breathing for a long time.
Other symptoms of Long Covid are Chronic Fatigue Syndrome and psychological psychiatric issues like depression and trauma. Long-term effects range from body pains, brain fog heart problems and exhaustion.
Yvonne came to her senses still in the ICU and "I was told all my organs failed and I just came back to life. I was on dialysis. I was sore everywhere."
While in ICU she got paralyzed and had to relearn how to walk and most of the activities she used to do pre-Covid. She was later moved to the High Dependency Unit (HDU) and later to a surgical ward before being discharged home under close supervision.
"I do physiotherapy every day. I have someone who checks on my nerves. I had wound nurse because of a wound that I got while in ICU."
Yvonne tested for Covid-19 twice while still in the ICU and her mobility is still a challenge. She still manages a cough with medication, her heart contractions are not stable yet and she can't talk for long. She also experiences brain fog and confusion.
When she woke up in the ICU "I thought I was still pregnant" but she was later shown pictures of the baby she had not seen for a month "just the way it happens in movies."
Luckily Yvonne didn't suffer other complications like diabetes and high blood pressure common among victims of severe Covid, a disease that comes with additional costs.
Yvonne has had to hire a speech therapist, a home nurse and a nutritionist besides bouts of depression.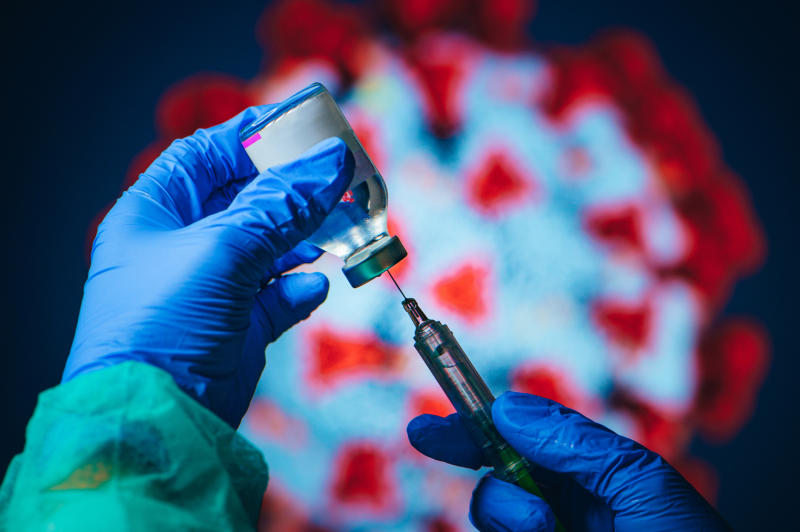 Then there is also the case of David Mutinda who suffered Long Covid. tested positive for Covid-19 in December last year, but the man from Machakos County was optimistic he would battle the virus.
And indeed, Mutinda, 34, recovered after two weeks of following the doctor's instructions besides having a balanced diet with plenty of fruits and warm water. But ensuing checkups in hospital indicated that his sugar levels were high. He was diagnosed with diabetes and started using insulin to control his blood sugar. But four months later, he is still battling diabetes and high blood pressure.
"I never imagined at my age I would get diabetes or BP (blood [pressure); these are illnesses thought to affect the aged and people with poor diets," says Mutinda even as medics warn that Covid-19 easily affects other body organs.
Mutinda is yet another Kenyans battling 'Long Covid.'
Dr Riro explains that Covid-19 induces diabetes after hitting the pancreas where the production of insulin takes place. It mostly affects those who're prone to diabetes or hail from a family with a history of diabetes. Dr Riro also argues that victims of severe Covid-19 may get drug-induced diabetes as some drugs contain steroids, a component that interferes with insulin production.
"The few people who have this problem are given insulin for some time and the sugar goes back to normal, but for some, it may take some time to clear" he said.
Such patients require counseling to understand their condition and accept to live a healthy life after Covid.
While Covid-19 comes with respiratory problems like a cough or breathlessness, others like Mutinda get diabetes or heart problems. Others suffer heart failure, mental challenges and damaged lungs.
Dr Riro cites a patient who has been on oxygen since November last year when she tested negative and only got off oxygen this March this year, so 'Long Covid' "may take even months, depending on the severity of the disease in a person's body."
Dr Riro says victims who witnessed the death of other patients from the ICUs may get traumatized for a long period after recovery and will require psychological counseling to overcome grief. "The same goes for the medics who have been attending such patients, and who have witnessed some of their colleagues succumb to the disease," adds Dr Riro. "They require constant debriefing and counseling to be able to overcome and continue working."
Susan Wambui Maguta, from Lanet Estate in Nakuru has fully recovered since being diagnosed with Covid-19 in October last year but suffers from anxiety and insomnia-and only manages between three to five hours of sleep.
"I wake up exhausted every day because I struggle to sleep at night," says Maguta who also admits that thoughts of patients who succumbed, some of whom are her friends, affects her mentally.
One in five survivors experience anxiety, depression, or insomnia three months after recovering from Covid-19, according to the Lancet Psychiatry journal which add that the coronavirus can penetrate the brain and cause direct damage to neuronal networks, leading to long-term neuropsychiatric complications, exacerbated by distress.
The coronavirus might also attack kidneys which are also vulnerable to uncontrolled inflammation and blood clots and the Lancet Psychiatry journal notes that "kidney abnormalities are observed in 20 to 50 per cent of patients with severe Covid-19 who require hospitalization."
The Lancet Psychiatry journal adds that, by damaging the endothelium, "Covid-19 might result in abnormal blood clotting, with an estimate suggesting that up to 30 per cent of people with severe Covid-19 develop blood clots."
Dr Edith Kwoba, a consultant psychiatrist at Moi Teaching and Referral Hospital (MTRH) in Eldoret says counseling allows victims to positively fight the virus as "it can be traumatizing when found with Covid-19, and nobody can win the war against coronavirus by fighting alone. We, therefore, need to support each other to win this fight."
Pullout quote: Other symptoms of Long Covid are Chronic Fatigue Syndrome, psychological psychiatric like depression and trauma
Related Topics