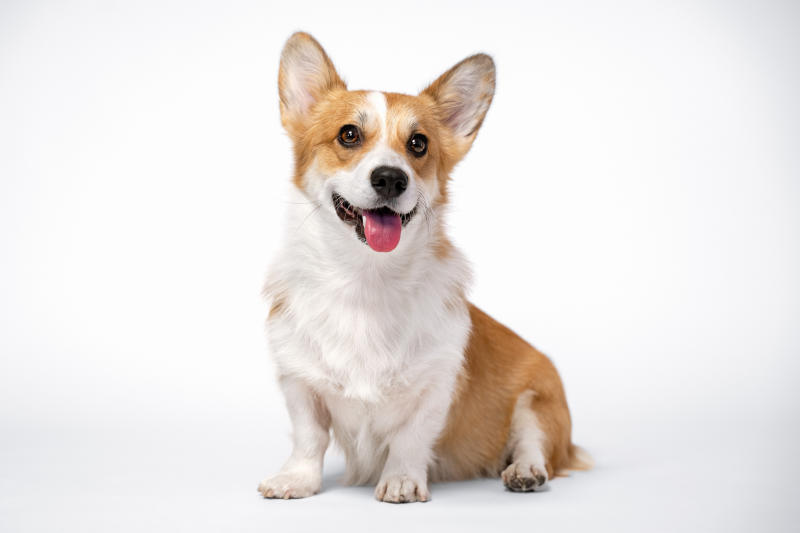 To some Kenyan families, pets are part of the family. To others, they're friends, home guards, or a prescription for emotional support.
The psychological bond between pets and humans goes deeper than most can imagine. They too are vaccinated to prevent diseases, improve health. Some are accorded similar medical care to family members when they fall sick. That could amount to pet surgery on cats and dogs.
Dr James Nyariki, the vet-in-charge at the Kenya Society for the Protection & Care of Animals in Nairobi often carries out operations like neutering surgery, one of the more easy ones on pets. On the day Health & Science went visiting, Dr Nyariki was preparing for surgery on a dog we nicknamed 'Marist.' It was rescued from Marist Lane, Karen in Nairobi.
"We will put a catheter on her vein to administer anesthesia to put her to sleep," says Dr Nyariki. Once Marist is asleep, the surgical area is prepared by shaving and scrubbing for sterility before surgery.
Musyoka, the surgeon's assistant, ensures that a mouth guard is on allowing the dog to breathe without obstruction.
"This surgery is expected to last between 30 to 45 minutes," notes Musyoka adding that all surgical procedures are similar to those carried on humans, but when surgery takes hours, then gas is used to keep it alive since it has oxygen and gas anesthesia.
Dr Nyariki explains that "in developed countries, surgical beds are used for surgeries of pets but here at the shelter we make do with what we have. Ideally, we need a surgical table that is adjustable. In some cases, it should even allow you to warm the patient when they are under anesthesia as their temperatures tend to drop."
Musyoka the man behind the blade is gentle and tender on 'Marist' has been at it for about two decades. It is thus routine. Marist is now ready for a neutering surgery which is done in two ways: Use of the Midline Approach where an incision is made on the underside of the animal in the middle of their tummy. There is also the Flank Approach where an incision is made on the left side of the body wall.Dr Nyariki prefers the midline approach as "it' the best position because we don't go through the muscles, here we go through the mid-line where there is least amount of bleeding and healing is even better."
Once the surgery begins, the surgeon goes through the skin, through the underlying fat layer up to the abdomen. When a pet is obese the process becomes more demanding.
"I will get the uterus out, for dogs and cats; the uterus is spiconvex meaning I have to get it from both sides," explains Dr Nyariki adding that sometimes during surgery, the amount of anesthesia is topped up if the patient starts recovering. Marist seems to be recovering. Musyoka tops up the anesthesia.
Once the uterus has been taken out, the openings have to be properly tied to prevent blood from splashing in the internal organs.
Nyariki explains that one of the surgical principles is to handle the tissues gently to minimize trauma and improve healing time.
"Compassion is what has kept me in this business, otherwise, I would just be ripping things off. When you work with animals you just want to give them the best life according to your training," says Dr Nyariki.
The surgery is almost complete. The second opening next to the cervix has to be tied to prevent blood gushing out, to keep her alive. So far, so good.
"By tomorrow she will be running around thinking she did not have surgery. If all goes well within a week to 10 days she will be fine," says a smiling Dr Nyariki.
Marist is laid on a mattress to recover. The mouth guard will later be removed after antibiotics are administered to ease the pain.
In some extreme cases, says Dr Nyariki, an animal has to be killed as "unfortunately, a good number of them come with their backs broken and such a situation the chances of recovery are usually very low."
In a day Dr Nyariki attends to six dogs and cats but some dogs have been aggressive making their treatment a struggle.
Patient number two is a Maltese terrier dog suffering from a chronic skin condition caused by mites. Today he is getting a check-up on his right tooth. We shall call him Spinx.
"He has lost fur on one side of his skin. The pattern is indicative of flea allergy dermatitis an indication that the owner did not take care of him properly," notes Dr Nyariki.
Meanwhile, Marist has woken up like the anesthesia did not go too well. She has puked. It is normal, says Dr Nyariki.
Just like the first patient, Sphinx is put under anesthesia for his tooth to be checked but becomes a little aggressive- proof of trauma.
"When a dog sees me carrying a needle and a syringe and starts to overreact, it will come to mind that this dog may have experienced a painful injection."
On the right end of the clinic, six, three-week-old kittens cannot seem to keep calm. As sedating Sphinx continues, a cat that was knocked down by a speeding vehicle is brought in with a broken leg and needs an X-ray.
Spinx has finally been put to sleep. The broken tooth is removed and painkillers administered to the swollen jaw.
Related Topics