Home
/
Health & Science
Organ, tissue donor law in limbo after Bill collapses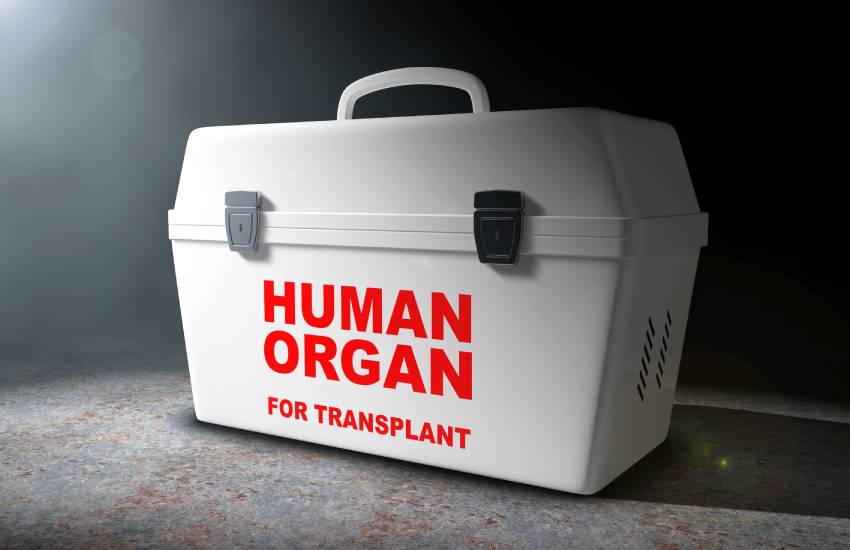 Plans to streamline the harvesting, security and management of human organs have gone up in smoke after key players failed to reach a consensus.
At the centre of the dispute is whether blood can mix with solid body parts. On one hand is the Ministry of Health that wants all body organs and tissue, including blood, to be regulated under one law.
On the other hand, are professional groups led by doctors and laboratory workers who have successfully argued the two cannot mix and should be regulated separately.
There is a third group comprising mortuary workers who say they know how bodies and body parts are lost and mishandled, and are demanding a seat at the table.
By last October, the Health ministry was sure it had convinced the Departmental Committee on Health in the National Assembly to support a Bill that would regulate all body organs under one roof.
"To create one agency for blood transfusion and miss out legislative instruments to govern other organ transplants does not make sense," Dr Simon Mueke had told the committee on behalf of the ministry.
The organs and fluids the ministry wanted included in the law are the kidneys, liver, heart, lungs, hands, penis, face, bone marrow, amnion, pancreas, stem cells, sperms and eggs.
More importantly, the ministry wanted to establish a legal framework to guide the harvesting of organs from the dead, and donation of bodies for research and teaching.
But in the Kenya National Blood Transfusion Service Bill, 2020, which should have come for its Second Reading, the parliamentary committee had rejected the ministry's plea, stating that blood and organs cannot mix. "The organ regulations do not fit in with the blood products Bill and we have told the ministry to develop an organs law to go on its own," said a committee member who requested not to be named.
Dr Joseph Wang'endo of BloodLink Foundation said, "This may be a long process and definitely not feasible in the current Parliament or near future."
Players in the sector say the enactment of a legal framework to control body organs is an emergency.
Take a quick survey and help us improve our website
Take a survey
"We need a law like yesterday to bring sense into transplant medicine in the country," said Prof Peter Mungai of the East Africa Kidney Institute.
Prof Mungai said kidney medicine is headed for a crisis with a huge number of patients currently undergoing dialysis, but no clear map on how they transition to the next level, which should be organ transplantation. "How do we continue relying on family donations when Kenyans are getting just one or two children?" Prof Mungai said during a recent scientific symposium at the Kenyatta National Hospital.
But not everyone is waiting for the law to change before benefiting from the dead, which has caused alarm.
"We are grappling with numerous cases of missing bodies and the illegal harvesting of body parts in our mortuaries," said Funeral Services Association of Kenya national chairman Ezra Olack.
A prior investigation by this newspaper had found a thriving illegal business of bodies, parts, and body fluids in public mortuaries in Nairobi.
Most of the illegalities happened in a 300-metre radius where three of the biggest public morgues are located. This is the City Mortuary, Mbagathi Hospital, and Kenyatta National Hospital.
The investigations established that mortuary attendants were earning anywhere from Sh5,000 to Sh100,000 to smuggle out body parts.
The attendants routinely swapped blood samples of people who died in road accidents while drunk at the request of lawyers or relatives who did not want their insurance claims rejected.
The Standard also learnt that body parts are mainly sold for witchcraft, research, and educational purposes especially for people and institutions that do not want to go through bureaucratic channels.
Related Topics