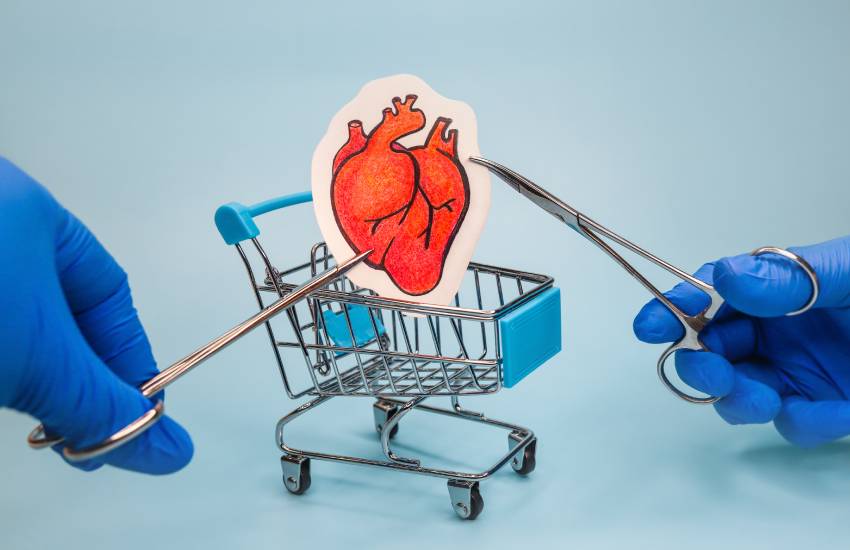 Trafficking of Kenyans abroad for the purpose of harvesting their organs and illegal transplants in local hospitals are happening in secrecy.
A report by the International Organisation for Migration (IOM) on human trafficking in Kenya, Tanzania, Uganda and Burundi reveals that cases of trafficking for organs are real in the region.
IOM has engaged 1,916 people in the four countries, including 372 from Kenya, who have either been trafficked, are traffickers, or are at high risk of being trafficked.
A minority of trafficked respondents – 19 per cent in Kenya, 13 per cent in Uganda and 17 per cent in Tanzania – said they were aware of trafficking in human organs.
The United Nations Office on Drugs and Crime (UNODC) says kidneys are the most trafficked organs in the world and mainly harvested from poor men. This practice is rampant in countries with poor organ regulations and high levels of corruption.
A 2015 UNODC document estimates that the illegal organ trade fetches about Sh130 billion in profits annually. The UN body explains that the organ trade involves a sophisticated network of hospitals, senior medical professionals, and suave brokers or recruiters. "Specialist doctors such as transplant surgeons, nephrologists and anaesthesiologists play a key role in these highly secretive transactions."
The work of the recruiter, UNODC says, is to identify vulnerable people and to persuade them into selling one of their organs, usually a kidney. Recruiters would usually be very skilled at gaining the trust of victims in order to influence them.
"Some recruiters and brokers will tell the potential victims outright lies such as that a removed kidney can grow again or that two kidneys are not foreseen by nature."
In reality, however, UNODC says the organ suppliers will usually not receive the promised amount, getting far less than originally agreed, if anything at all.
UNODC tells of a 28-year-old Brazilian with a girlfriend and a family of three working part-time as a mechanic. He was involved in a car accident while test-driving. When he had the vehicle repaired, a policeman asked him how he was going to pay for the damages. The policeman then offered him the option to sell his kidney.
It seemed to him the "perfect opportunity to settle his debts". Nobody explained the possible consequences of an organ sale to him.
He was transported to South Africa on an all-paid-for trip and instructed to say he was on holiday and a relative of the potential recipient.
Prior to the donation, he was asked to sign consent forms, which he did in a flat and not at the hospital.
The mechanic, the UNODC case study says, was not informed that one of his ribs would be removed during the surgical removal of his kidney. He was only told after the operation. The procedure and consequences were not explained to him.
He was not given advice about his post-operation lifestyle, about averting risks post-donation, diets, or such others.
He was paid $5,000 (Sh550,000) in the hospital and asked to sign another form indicating he had received $7,500 (Sh822,000).
The mechanic eventually returned home to Brazil but never received the remaining balance. He says his health got worse after the operation and he would not do such a thing again given what he knows now.
Related Topics