Home
/
Health & Science
I heard voices, I was bipolar, but in denial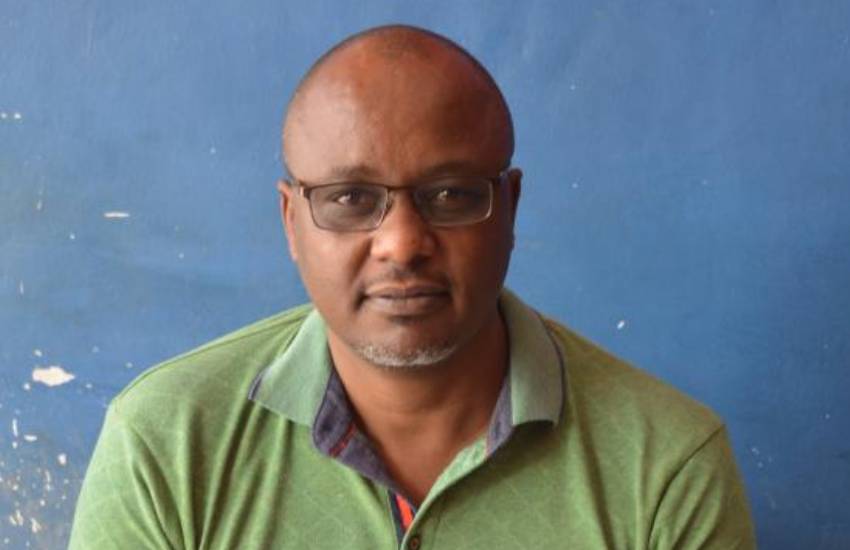 All Dr Patrick Boruet wanted was some quiet time. Or so he thought. The decision to have him confined to the hospital after being diagnosed with mental illness did not go well with him.
Dr Boruet had been diagnosed with bipolar type 1 but he told the psychiatrist that June 2011 "I am okay. I do not have to be in a hospital." But he had bipolar type I, or Bipolar 1 disorder- a mental illness characterized with manic episodes of abnormally elevated or irritable mood and high energy accompanied by abnormal behavior that disrupts life.
Boruet graduated from the University of Nairobi School of Medicine as a pharmacy major. He was a doctor, but had a hard time accepting his diagnosis.
"I thought all I needed was some quiet time," says the now 47-year-old, admitting he was not having enough sleep at the time.
See, Dr Boruet works for an international NGO where he comes up with programmes to strengthen pharmaceutical systems in Kenya, work which saw him go for days without enough sleep. At the time, he was really pushing to have his contribution make a mark in the project they were working on.
But it was taking a toll on him. His colleagues and bosses noticed. "They told me 'Patrick we know you as a calm person, you are not the kind who pushes for things so much. We want you to go and see a doctor.'"
He told them he was okay, but they insisted. He opted for sleeping pills instead "but they did not work" and instead of seeing a doctor he called a colleague ready to continue with the project. But his wife convinced him otherwise.
Dr Boruet had a long interview with a psychiatrist who was jotting stuff in that labyrinth-type handwriting peculiar to doctors. "I am a pharmacist," says Boruet. "So, I was able to see and understand what he was writing," and the recommendations surprised him as the doctor "made a call to the hospital to bring a security person and made recommendations that I be admitted."
His pleadings that "all I needed was a quiet place for me to relax" fell on deaf ears but managed to convince them he was not badly off as to need security.
"Having worked in a hospital, I know when the security men are called, they take charge of the situation," he says admitting he was suffering from Bipolar 1 disorder-whose victims experience depression which interspersed with manic episodes.
Dr Boruet recalls being given medication which put him into a long slumber "but when the effects had worn out I declined to continue with the treatment." He only continued with treatment for another two weeks when his family intervened.
Take a quick survey and help us improve our website
Take a survey
He was discharged, but would skip the medications dreading the side-effects as "at times they would make me drowsy so much. That became a challenge. I was also in denial and I did not want anyone to know I have this condition. I also thought it was a one-off situation."
For three years from 2011, Boruet was in a back and forth of hospital visits, in and out of treatment. Medication cost as much Sh30, 000 which his comprehensive medical cover took care of.
In 2015, he fell sick again when based in Kakamega County. A manic episode. He was hearing voices and "I drove my vehicle somewhere, had an accident and got hospitalized for two weeks" after which Boruet's employer transferred him to Nairobi. He fell sick again in a span of one month and was admitted twice.
"With this situation, my employer thought I needed a second opinion," he says. "It was a really tough time as I was uncertain of my employment. I felt I had let down so many people, my colleagues."
Besides his work, Boruet also doubled up as a community leader in his of Eldama Ravine backyard where he was running an educational foundation sponsoring needy children. But with time off, he began researching more about bipolar online.
"I saw people, who were worse off than me. People who had become homeless, people abandoned by their families. I realised I am not badly off. It was like I was in a dark place and someone had shone some light," he says adding that stories of people who had overcome the condition changed his perception as "previously, I only sought after stories of people who are in denial."
From this realisation, he picked some key lessons now embedded in an armband: courage, hope and acceptance.
And his hope paid off, as his employers gave him the go-ahead to continue working until the end of the project in 2016.
In between a seven-month hiatus, he concentrated on his foundation and some personal development activities, before joining another organization, but fell unwell again somewhere in 2018 and out of the blue he resigned without a plan.
"When you have a manic episode, it can make you a bit reckless," he says adding that he had a lot of ideas which he felt he could not execute in the confines of employment.
"My family pleaded with my employer to give me back the job but it was too late. Someone had already been picked," he says.
The break was a blessing. Dr Boruet joined a Mental Health Academy which turned him to be an advocate of mental illness. He also did social entrepreneurship programmes and worked with the Non-Communicable Disease (NCD) Alliance.
He embraced his condition and started taking medicine regularly. It was a difficult period though, having been used to regular salary and here he was, a dependent but "my family was with me all through, including my cousins and brothers and this was actually my pillar."
In May 2019, Boruet was employed by the Baringo County government as the Director Preventive and Promotive Health.
As a doctor, Boruet is not afraid of how he will be viewed by making his battles public as "one can still function and make right decisions."
Having been in and out of hospital, he has singled out gaps in health care systems. For example, while his insurance can cover second-generation psychotic medicine which are expensive, but public hospitals still prescribe fourth generation which have very severe side effects.
He also notes of stigma which he breaks down into three: self-stigmatization, perceived stigma and structural which involves unfair treatment in employment places.
"When you are admitted to hospital with a mental illness," he observes, "people do not visit you. People will not even talk about your condition; if they do it is in hushed tones."
Related Topics