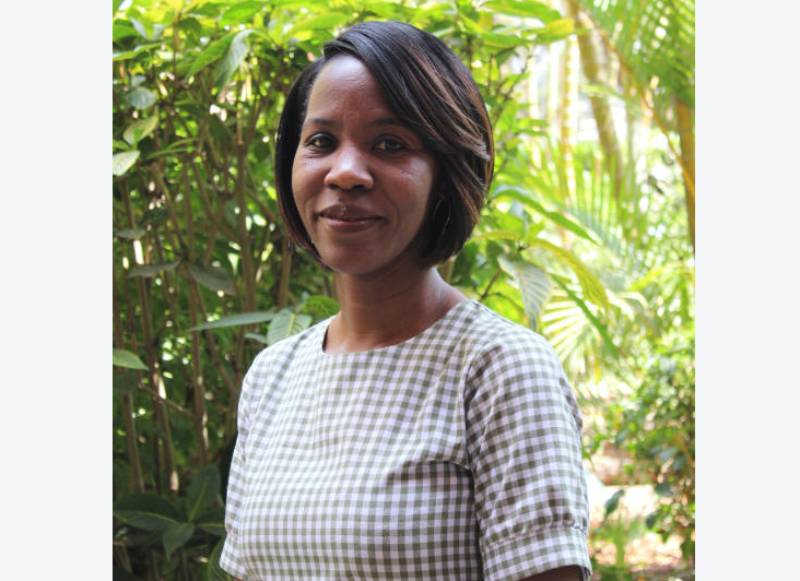 What started as a lump in her left breast early last year would mark the beginning of Sylvia Sandagi's fight for survival against cancer.
The 40-year-old was having a bath when she noticed the swelling. And there was some pain.
"I thought I'd probably been hit by something. I went to hospital and an ultrasound was done. The doctor said blood was not flowing in the lump and recommended a biopsy," Sandagi says.
Five days later, the biopsy results were out and the swelling was found to be cancerous. "I remember that day, on August 31. I didn't want to believe what I'd just heard. But I didn't cry. All I could think of was when I would start treatment and who would take care of my daughter should I get weak, especially because her father does not live in Kenya."
The mother of one is among patients under the care of various clinicians at Aga Khan University Hospital's Multidisciplinary Breast Cancer Clinic, which is touted as the hope for those in need of cancer treatment.
Sandagi says an oncologist referred her to Aga Khan where she was admitted to the centre and started her treatment. "What I love about multidisciplinary clinic is a patient is not attended to by one doctor, or one medical professional," she says.
"I found several experts when I came. That is when I learnt my cancer was in Stage Four. They told me the rate of survival for breast cancer is high. The doctors said the drugs they would give me were effective and that I would survive."
Horror stories
Sandagi is currently taking the drugs which will also ensure her oestrogen levels are reduced as breast cancer feeds on it. After six months, the doctors will decide whether she will need chemotherapy or radiotherapy.
Many patients have interpreted Stage Four cancer to mean death. However, Sandagi says the treatment she has been receiving has reduced the pain and she's living a near-normal life.
"What people share about cancer are more of horror stories. It is true I have cancer and it is in Stage Four. But there is no pain. I'm not bedridden. The only time I remember I have cancer is when someone mentions it or when I'm taking my medicine," Sandagi says.
She has never told her eight-year-old daughter she is suffering from cancer because of the stigma attached to the disease by some communities.
"All that I told her was I'm unwell and that I'll be going to the hospital more often. I fear talking to her about cancer because when she tells people about it, the horror stories they will tell her will scare her. She'll think I'm dying. I don't want that to happen," she says. "I will fight. I don't want to die. I want to see my daughter grow up."
Aga Khan launched the Multidisciplinary Breast Cancer Clinic to improve treatment. At any given time, a patient is able to be attended to by a breast surgeon, a medical and a radiation oncologist in one sitting.
"It takes a village to care for a cancer patient. But here, we have decided to bring the village to the patient with our multi-disciplinary treatment," says Dr Mansoor Saleh, the founding chair of the Department of Hematology-Oncology at Aga Khan University.
He adds: "Here, we have a breast cancer surgeon, a pathologist who helps with diagnosis, a radiologist who helps with imaging, a medical oncologist who does chemotherapy, and a radiation oncologist who gives radiation therapy, all in one place, at the same time. This enables the patient to get a unanimous report. When each doctor attends to a patient by themselves, they work in silence and the patient may not get the full picture."
Dr Miriam Mutebi, a breast surgical oncologist at Aga Khan, notes there are many types of breast cancers with the distinguishing factor being either hormone-positive breast cancers or hormone-negative breast cancers.
"Think of a breast cancer cell as having three little spikes or receptors on its surface. These receptors act like doors to the cell and can influence how the cancer cell behaves. Different hormones act like keys that sit in the doors to the cell causing activity to increase or reduce," Dr Mutebi says.
"The receptors we see on the surface of a breast cancer cell are ER-estrogen receptor, PR-progesterone receptor and HER-2 receptor (a special molecule on the cell). It's the presence or absence of these three doors or receptors that determines the type of breast cancer one has."
Mutebi says this is important information that must be established before treatment starts as it has implications on how the cancers behave and determines the treatment options.
"The most common are the hormone-positive breast cancers (ER positive, PR positive) that account for between 60-70 per cent of cancers. When we say a breast cancer is hormone-positive, we mean female hormones in the body will act as keys to these cancer doors and encourage the cancer to grow.
"Therefore, as part of treatment after surgery, chemotherapy or radiotherapy, a patient may need medicine for five to ten years to minimise chances of the cancer recurring.
Related Topics