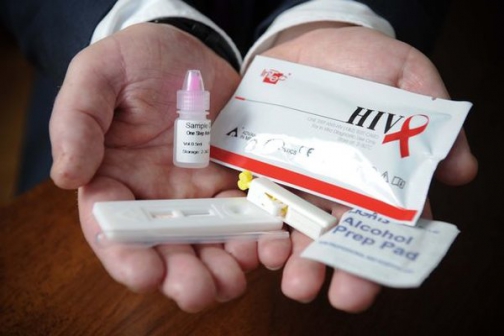 As the HIV and Aids epidemic begins to hit more young people, the Government has rolled out an HIV home testing kit. The kit, which allows one to self-test in the convenience of their home, has 80 per cent rate of accuracy and targets sexually active, high-risk girls and young women aged 15 to 24. National Aids Control Council (NACC) Executive Director Nduku Kilonzo said there were many sexually-active students who were reluctant to visit HIV-testing clinics. Dr Kilonzo, who was speaking during the launch of the kits by the National Aids and STI Control Program (Nascop), and the Ministry of Health, said close to 500,000 people still did not know their HIV status.
SEE ALSO: How to manage mental health while in isolation
She added that the home test kits would lead to reduced HIV cases among teens. "This will also reduce the economic impact of HIV in the country as more people become aware of their status."
Blood test
Nelly Mugo, a research scientist at the Kenya Medical Research Institute, said the kits target young girls because they are the ones most socially, structurally and biologically susceptible to contracting STIs. "Young women's bodies are highly susceptible to STIs at this age and this is why we are taking a keen look at the group," she said.