Home
/
Health & Science
Senator pushes Bill on welfare of health staff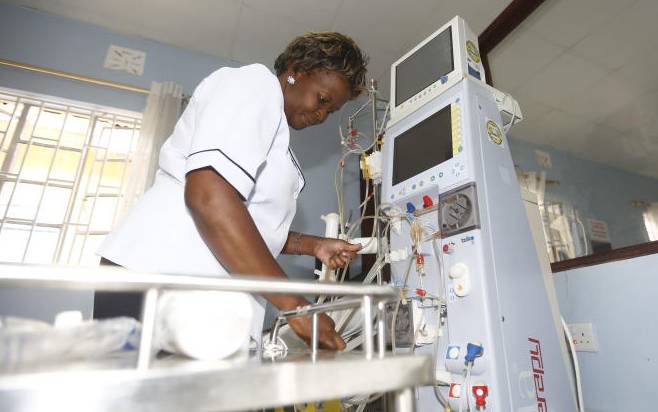 A team of advisers in the Ministry of Health could soon be tasked with the management of staff in the public health sector if a new Bill is passed into law.
The Health Service (Amendment) Bill, 2020 seeks to enhance the functions of the Kenya Health Human Resource Advisory Council in order to empower it to advise the national and county governments on health human resources.
The Bill, sponsored by Wajir Senator Abdullahi Ali, proposes giving of the council mandate over the training, recruitment, deployment, welfare, career development and schemes of service for health workers.
The council will also be charged with the responsibility of considering and recommending applications for inter-county and intergovernmental transfers, and reviewing and making recommendations on the remuneration of medical staff.
Reduce incidents
If enacted, the amendments could be a huge relief for unions that represent healthcare workers. Union leaders have been agitating for the setting up of an independent agency similar to the Teachers Service Commission to reduce incidents of industrial action.
And although the Building Bridges Initiative (BBI) report proposed the establishment of a health service commission, governors are opposed to its creation on the basis that health is a devolved function and an independent agency would be unconstitutional.
Strikes in the health sector have become the norm with workers regularly downing their tools over poor remuneration, unsafe working environments and lack of government support.
The other grievances revolve around delayed promotions and failure to pay allowances, among other issues. Dr Abdullahi's proposed amendments, which are set to be introduced to the Senate for the First Reading, seek to provide an elaborate framework for the national and county governments to address these concerns.
The Bill states that the council shall undertake an audit of healthcare workers in the national health system and advise both tiers of government of any gaps in the recruitment, employment and deployment of registered workers.
"The council's enhanced mandate is expected to improve health service delivery in devolved units through the promotion of cooperation between the two levels of government in the critical area of human resources for health," reads the Bill.
Post interns
Currently, the principal Act mandates the council to review policy and establish uniform norms and standards for the posting of interns to national and county government facilities, inter-county transfer of healthcare professionals, and the transfer of healthcare workers from one level of government to another.
The council also advises on the management and rotation of specialists and maintains a master register for all health practitioners in the counties.
"Due to the enhanced responsibilities of the council, the Bill also proposes to increase the representation of the County Public Service Boards in the council.
"This is because the counties are expected to employ the bulk of health human resources and decisions of the County Public Service Boards are likely to greatly influence the functions of county governments in regard to the employment of health human resources," the Bill states.
Related Topics