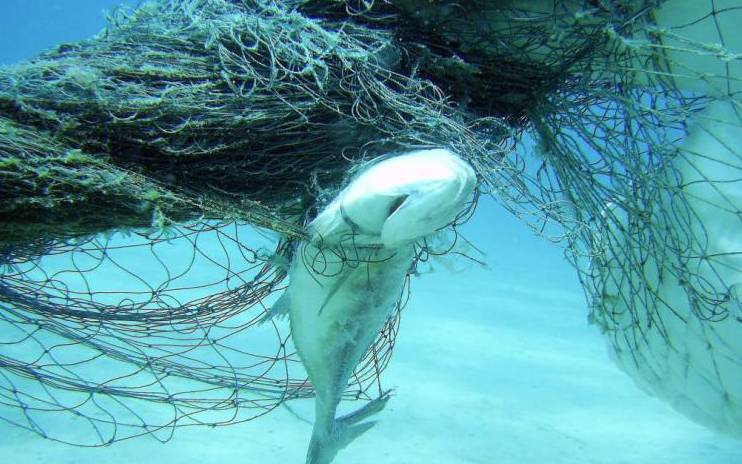 After casting his nets into Lake Victoria one evening, Jacob Makokha, a fisherman from Busia County, returned the following morning to find them gone.
Unknown to him, though, the loss of the nets does not just hurt him, but also the millions of creatures that call the lake home.
Lost, abandoned or simply discarded, nets, fishing lines and traps, pots and floats form part of massive 'ghost gear' slowly squeezing the life out of the world's rivers, lakes, oceans.
A report by World Animal Protection (WAP) titled Ghosts Beneath the Waves links ghost gear to the renewed threats facing aquatic life.
"Due to their capacity to entangle and trap animals in the water, ghost gear mutilates and kills millions of fishes and crustaceans, birds, crocodiles, whales, seals and turtles," states the report.
Edith Kabesiime, a wildlife campaign manager for Africa at WAP, says most entanglements with ghost gear lead to serious harm either directly or indirectly.
"Swallowing plastic remnants from ghost gear leads to malnutrition, digestive blockages, poor health and death," she said.
Marine life
Still, many fishermen and women rarely realise that losing their fishing gear in water harms more than their livelihoods. Perhaps if they did, wildlife campaigners say, they would be more careful.
"You will always find old nets in the lake, some thrown there intentionally, others by strong currents," said Omondi Ndeke, the secretary of the Marenga Beach Management Unit at Port Victoria.
The result is a massacre of marine life.
"Aquatic animals trapped in ghost gear drown within minutes or suffer long, slow deaths, some lasting months or even years," said Dr Wanja Nyingi, a marine life expert.
More experts are raising the red flag on the amount of fishing gear getting lost annually in the Western Indian Ocean as well as lakes Victoria, Turkana, Baringo, and Turkana.
According to Dr Casianes Olilo, a researcher at the Kenya Marine and Fisheries Research Institute in Kisumu, ghost gear is increasingly posing danger to aquatic and human life.
"Floating derelict gear can entangle or clog a vessel's water intake valves, propellers, and rudders, placing vessels and their crew in danger," he said.
Fishermen like Ambrose Owiti know this only too well.
"We got stuck in the lake and realised our boat was trapped by an old net. Luckily, we were near the shore and swam to safety," he said.
In 1993, the propellers of a passenger ferry, MV Seohae, off South Korea's coast became entangled in ghost gear. It capsized, killing 292 people.
Dinner tables
Besides, some ghost gear ends up on dinner tables or in the air through microplastics inside fish, birds and mammals.
"Microplastics have a toxic effect on the food chain. Some have heavy toxic metals and could be carcinogenic," said Ms Kabesiime.
They also contaminate beaches, posing health risks to residents and bringing with them invasive alien species, such as water hyacinth.
The subject continues to receive international attention.
In 2014, WAP launched a programme dubbed the Sea Change Campaign to push for the reduction of the volume of fishing gear entering the water, and removing and recycling ghost gear and rescuing marine animals.
To manage ghost gear, the agency recommends educating local communities.
Related Topics