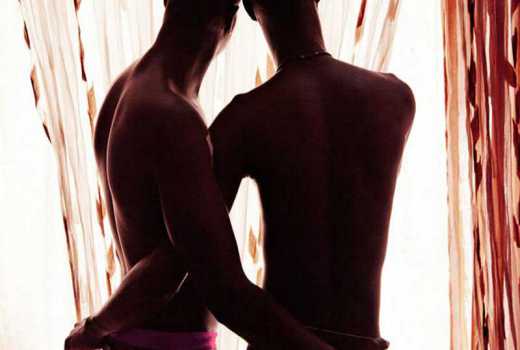 The spread of HIV virus among homosexual prostitutes in Malindi town has risen rapidly in recent months, according to researchers in sexually transmitted infections.
The researchers say recent studies show there are about 6,000 such prostitutes in the tourist resort sub-county.
Contrary to traditional belief about prostitution, a growing number of employed men are taking to this trade, according to a researcher who says workers in several sectors have been recruited.
Speaking to The Standard yesterday Godfrey Njoroge, a medical doctor and specialist in Sexually Transmitted Infections, said the number of commercial homosexual sex workers in the area is rapidly rising.
This, said, Njoroge, who is based at Malindi Sub County hospital, is alongside a rise in the Aids causing virus among them.
Quoting medical statistics gathered in the sub-county over the last year Njoroge says there are about 6,000 homosexuals engaged in prostitution and they are increasingly, coming out to seek medical help.
Previous studies by local Non-governmental organisations show there are about 4,000 female heterosexual prostitutes in the same town. We established that the 6,000 homosexuals recorded in the statistics quoted by Njoroge are self-declared prostitutes who seek medication in various hospitals and health centres in this town, alone or accompanied by their partners.
"For men having sex with men perhaps for gainful purposes to earn a living the size and estimate is about 6,000 and surprisingly higher than those of female sex workers," Njoroge said and added the medical sector and NGOs are under growing pressure to supply condoms and lubricants to this group to curb HIV spread.
He said male to male prostitution is a highly risk behaviour in the area of HIV transmission adding men having sex with men is more lucrative in Malindi because it involves wealthy clients from within and without and hence guarantees high returns.
Evelyn Onyango, an outreach officer at Malindi sub-county hospital, said that medical officers test and start medication immediately.
She added that awareness has been raised and people no longer fear appearing for testing.
"We have few people who choose not to start medication immediately but we follow them up to ensure that they get into the system," she added.
HIV prevalence in Kilifi County stands at 4.2 per cent translating to 4 people in 100 people are infected.
Meanwhile, according to Njoroge the upsurge of homosexual prostitution may be related to a collapse in morals and the fact this trade has more returns than the traditional female heterosexual prostitution.
He said men to men prostitution has not spared men in the working class. He says some workers in paying jobs have taken to this trade due to high returns.
Related Topics