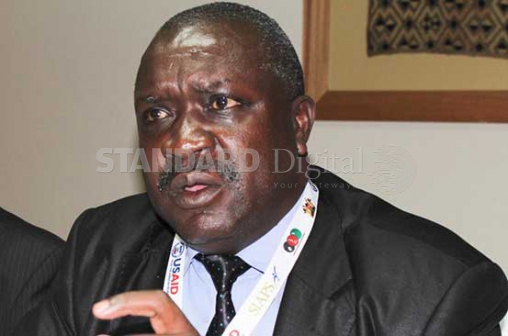 The Pharmacy and Poisons Board has disputed claims that at least 30 per cent of medical drugs sold in the country are fake or substandard.
In a statement, the board disagreed with the claims, saying they were not backed by evidence and could spark unnecessary public alarm.
Board registrar Kipkerich Koskei (above) said although counterfeit and substandard drugs may be in the local market, their percentage had been exaggerated. He said no survey had been conducted.